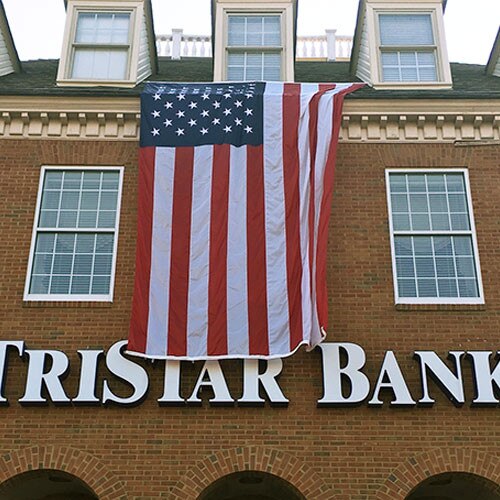 Polyester 12x18 ft American Flag - Patriarch®
Details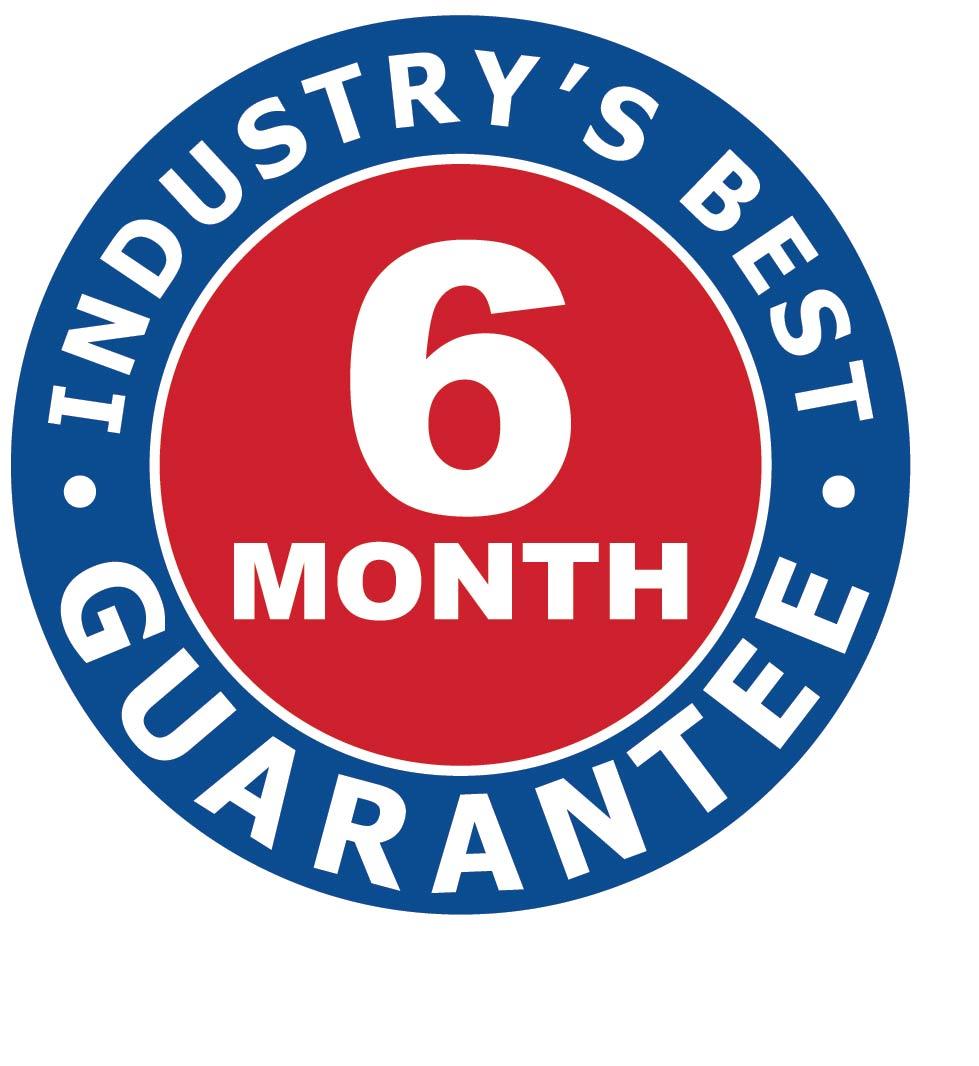 Full product details of our Polyester American Flag 12x18:
Buy a 12x18 American flag and make an impact with your large U.S. flag display. This flag size is a favorite for our city, town, village, car dealership, commercial bank and school customers.
Recommended to be flown singularly on 60' flagpoles
Fade-resistant, durable two-ply Patriarch® polyester material
Fly end finished with six rows of interlocking stitches to prevent fraying
Attach to the flagpole with rope header and one center grommet
Embroidered, back-stitched stars on a blue field
Covered by industry's best six-month guarantee
Made in the U.S.A.
See below for more details
How Tall Should be the Flagpole Height for our 12x18 Polyester American Flag?
The ideal flagpole size for a 12x18 ft polyester flag is 60 ft tall. Also, if you have a 60' flagpole and want to fly two flags, we recommend a 10x19 ft American flag at the top and an 8x12 ft flag to accompany it.
Why Buy a 12' x 18' Patriarch® Polyester American Flag?
High-Quality Finish Designed for High Winds and/or Coastal Conditions
Our Patriarch® Polyester 12x18 American Flag is designed with great attention to detail and optimized for long life. The polyester U.S. flag features six rows of stitching to prevent fraying at its fly end using 10 stitches per inch. The hoist end features hemmed corners to prevent the flag from tearing in high winds. The polyester flag is fitted with nylon roped header using two galvanized metal thimbles and one center grommet, widely regarded as the ideal attachment to fly large American flags. The U.S. flag also has individually embroidered stars for a professional look.
Two-ply Exclusive Patriarch® Polyester Fabric
Carrot-Top industries' Patriarch® polyester fabric is backed by decades of flag expertise. These flags are significantly thicker and more durable than our Beacon® nylon American flag. Our Patriarch® flag is made of two-ply polyester, widely regarded as the toughest flag fabric in the industry. Inks used on the fabric are UV resistant and will not fade when flown from sun up to sundown. We offer a six-month guarantee on all Patriarch® flags that cover tears, fading colors and flag defects.
Attract Attention with Large American Flag Displays
Our 12x18 American Flag is sure to grab attention and make a patriotic statement. These flags will help you stand out whether you're promoting your business, decorating for an event or flying it daily at a town or city location. You can rest assured that your large flag display will be fondly remembered. These flags are often flown at town squares, city parks, village memorials, car dealerships, banks, and school athletic fields.
Pair our 12' x 18' polyester U.S. flags with a flagpole of your choice. Complete your flag display by adding flagpole accessories to it.
Exploring a Smaller Sized American Flag?
Check out our 5x8 ft American flag and 4x6 ft American flag. For the full list of varied sizes, browse our top selling brand Patriarch® polyester American flags.
Contact us Today for any Flag Advice!
Carrot-Top Industries have the expertise and knowledge to answer any question you may have. For more information, please fill out our Contact Us form and one of our Customer Care Representatives will be in touch with you!