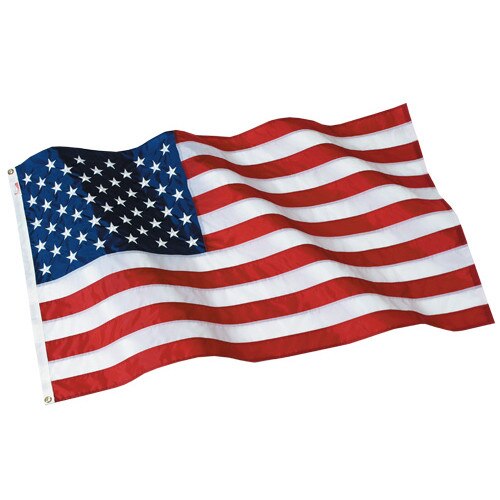 Polyester 5x8 American Flag - Patriarch®
Details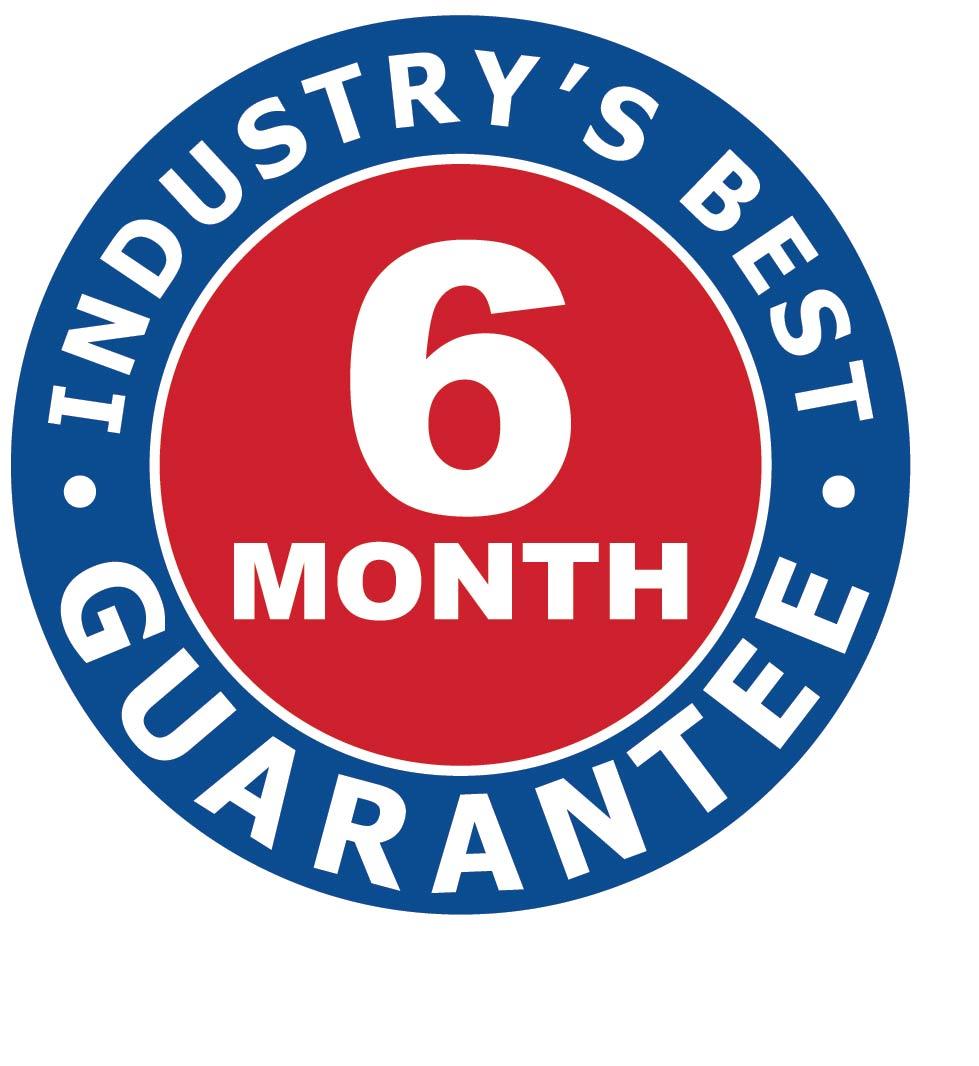 View The Full Details of Our 5x8 Ft. Polyester U.S. Flag
Buy Carrot-Top's Exclusive Patriarch Polyester 5x8 American Flag. Our outdoor flags are used by cities, businesses, government buildings, schools, civil service members and veterans.
Recommended for flagpoles 30' - 35' tall
Two-ply polyester material, ideal for extreme weather conditions
Four rows of stitching on fly end to prevent fraying
High quality, individually embroidered stars
Reinforced heading and two grommets for easy attachment
Covered by industry's best six-month guarantee
Made in U.S.A.

by FMAA certified manufacturer
How Tall Should a Flagpole be for Our 5x8 Ft. American Flag?
The recommended height for our 5'x 8' Patriarch® Polyester U.S. flag is perfect when flown solo on a 30' or 35' tall commercial grade flagpole.
Why Buy Our Polyester 5x8 American Flag?
Durability Recommended in Harsh Weather Areas
Our Made in America Patriarch® polyester American flag 5x8 is known to be the toughest American flags in the industry. The two-ply Patriarch® polyester fabric has been tried and tested for decades and can last in all weather conditions. The 5x8 US flag comes with grommets for easy attachment to any flagpole with the use of snap hooks. The polyester flag is ideal for areas with high wind speeds as they are tougher and heavier than our Beacon® Nylon American flags. We offer one of the industry's best six-month guarantee on all of our Patriarch® Polyester flags.
Flexible Flag Size - Can be Used For Both Indoor and Outdoor Uses
Our Patriarch® brand Polyester 5x8 American flag can be used in both outdoor displays and large indoor displays. These flags are often seen hanging in school gyms and other large spaces.
High-Quality Flags Resist Fraying and Fading
All of our Patriarch® polyester flags are finished with UV-resistant ink, 4 lines of stitching on the fly end, and individually embroidered stars. The fly end hemstitching prevents the flag from fraying. The embroidered stars stand out on the blue field, giving them a more pronounced and professional look.
When flying two flags on a 30' or 35' flagpole, we recommend using a U.S. flag no larger than 4' x 6' at the top, with the second flag being 3' x 5'. See our full collection of flagpoles and flagpole accessories to complete your outdoor flag display.


Contact Our Flag Specialists With Any Questions You May Have
Carrot-Top Industries has over 40 years of knowledge and experience. We are proud that all our U.S. Flags are made in the United States. For more information, please fill out our Contact Us form and one of our Customer Care Representatives will be in touch with you!