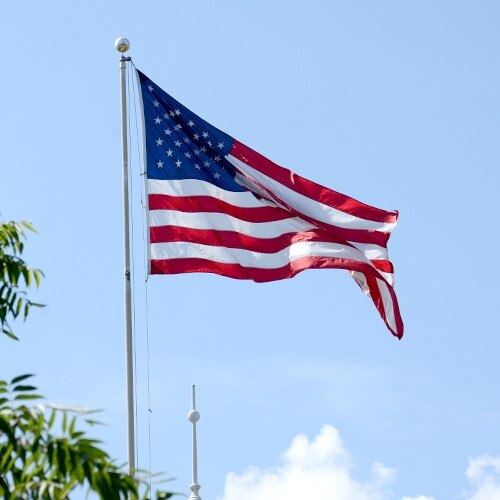 5x9.5 Ft Polyester American Flag - Patriarch®
Details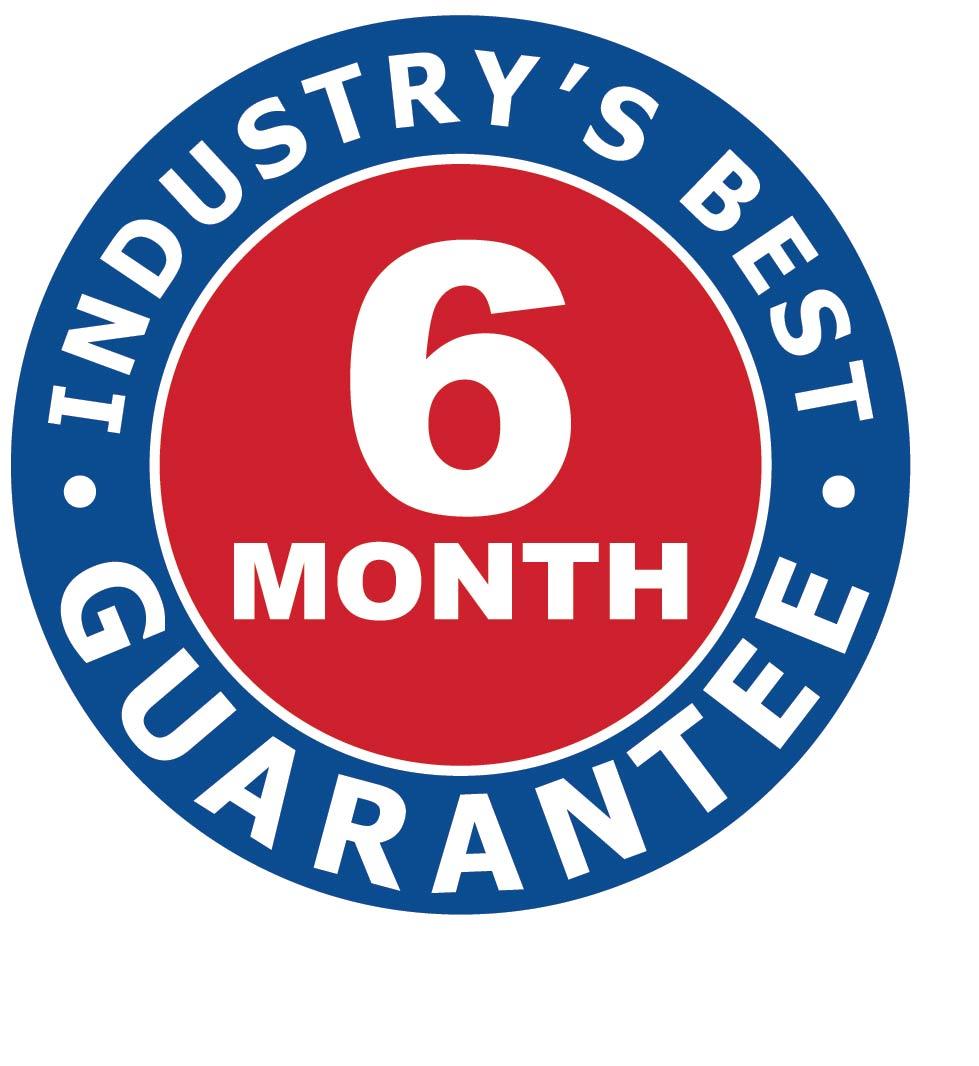 Full Product Details of Our 5 x 9.5 American Flag:
Our Patriarch® 5 x 9.5 ft American Flag is made of our exclusive fabric. Also known as polyester burial flags or polyester internment flags, our flag's finished size follows official government specifications.
Ideal for 35' or 40' flagpoles
Two-ply polyester fabric designed for extreme weather conditions (coastal areas, high winds)
Fly end features four rows of anti-fray hemmed stitching
Stars are individually embroidered onto the blue field
Features two grommets and header for easy and secure attachment
If frayed, the flag can be re-hemmed into 5' x 8' flags
Covered by industry's best six-month guarantee

Made in the U.S.A.

See below for more details
How Tall Should the Flagpole be for a 5 x 9.5 ft Polyester American Flag?
The recommended flagpole height is either 35 ft or 40 ft. When flying two flags on one 35' or 40' flagpole, we recommend a 4' x 6' U.S. flag at the top with the second flag measuring 3' x 5'.
Why Buy a 5' x 9.5' Patriarch® Polyester American Flag?
Polyester Burial Flag
Traditional interment flags are made of cotton; however, these polyester burial flags last longer and have a distinct finish that sets them apart. These flags can also be folded to fit our American flag cases.
Two-Ply Polyester Flag Fabric Ideal for High Winds, Rain or Shine
The interment-sized flags are made using Carrot-Top Industries' Patriarch® polyester flag material. Patriarch® polyester is designed to withstand harsh weather conditions and is ideal for coastal flag displays. The Patriarch® material is backed by our six-month guarantee.
Top Quality Finishing with Reinforced Edges and Embroidered Stars
Our flags are designed for long-term use and are created with quality in mind. The flag's edges are reinforced with four lines of stitching on the fly end to prevent fraying over time. The stars on the blue field appear three-dimensional, thanks to the individual embroidery. The flags are also fitted with grommets and a strong header so they can be flown on almost any outdoor flagpole.
Buy a flagpole to display your flag. Complete your flag display by adding flagpole accessories and flagpole lights.
Why Shop at Carrot-Top Industries?
Carrot-Top Industries have been serving businesses and organizations for over 40 years. For more information, please fill out our Contact Us form and one of our Customer Care Representatives will be in touch with you!