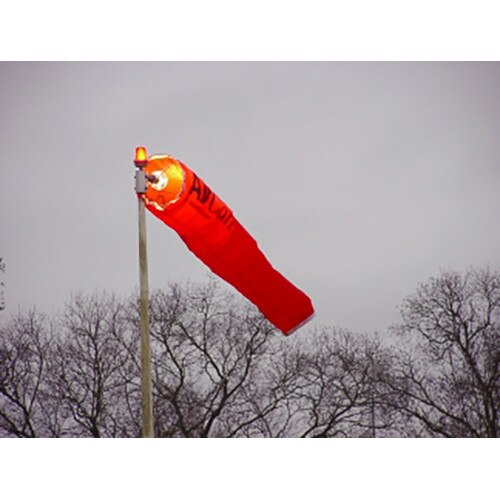 Details
Our Airport Windsocks are made with strong, durable vinyl and intricate lock stitching. These Orange Windsocks may be used to help pilots determine wind and speed direction and are simply quite fascinating to watch. Windsocks are available in three sizes. For more information about our Airport Windsocks see the description tab below.
Airport Windsocks are available in three different sizes. All are 18" long but Carrot top offers three variations: 18"x 4', 18" x 5' and 18" x 8'. Windsocks are orange and are constructed with long-lasting, durable vinyl and 10 grommets along one end to which Cable ties attach the windsock to hardware. 18" Windsock frames and cable ties are sold separately. Windsocks are great tools for pilots and industrial zones but are also great fun for children and adults.
Carrot-Top features the finest flags, custom products, and patriotic items. Our flags are fashioned with the highest quality materials and bright, bold colors. The Patriarch® Polyester American flag and the Beacon® Nylon American flag are two of the finest flags available. Our custom items include flags, banners, tents, and floor mats crafted with your images and logos. Our graphic artists are skilled in working with your artwork to create items that cater to your promotional, advertising and decorating needs. For more details about Airport Windsocks or any Carrot-Top item, please fill out our contact us form and one of our Customer Care Representatives will be in touch with you!