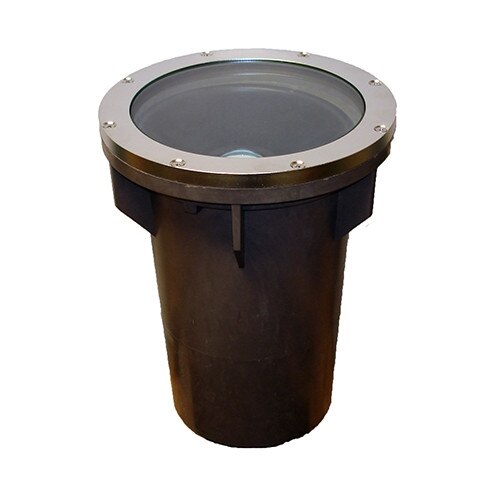 Architectural In-Ground Flagpole Lighting
Details
The Architectural In-Ground Flag pole lighting is designed for use with flagpoles ranging from 20' to 35' tall.
Two options available for 20'-25' poles and 30'-35' poles
Can be adjusted to 10 different angles in 5 degree increments
Fitted with a spot reflector that allows you to focus or widen the beam of light emitted
Complete with a metal halide light bulb
20'-25' pole lights feature a 100 watt bulb, recommended for flags measuring up to 5'x8'
30'-35' pole lights have a 175 watt bulb, recommended for flag measuring up to 8'x12'
Our Architectural In-Ground flag pole lights come with parts and accessories that make a versatile flag light. Each purchase includes a housing and composite ring to protect the metal halide bulb, spot reflector and convex lens from the elements. Paired with a ballast that controls the flow of current to the bulb. Screws and other smaller components are also included. The entire flag pole light assembly weighs approximately 20lbs. and the outer housing of it measures 12 ¼" in diameter and 13 ½" in height. The housing and composite ring are bronze color. The flag pole light should be installed by a professional electrician with the aid of concrete pour kit.
The architectural in-ground flag pole light allows for an adjustable beam of light to suit your needs. As you lower the spot reflector towards the bulb the light beam becomes wider. Raise the reflector to focus the light beam and make it narrower. The flag light can then be adjusted to one of 10 different angles to illuminate your flag. The flag light for 20'-25' flagpoles is set to run with 120 volts of electricity while the 30'-35' flagpole light runs with 277 volts of electricity.
See all of our flagpole lights for both commercial and residential displays. We also have the outdoor and indoor flagpole components for any flag display. Carrot-Top also supplies residential and commercial flagpoles for all weather environments. Browse our American flags and custom products to find a flag to suit any need. For more information on the items mentioned here please fill out our contact us form and one of our Customer Care Representatives will reach out to you!