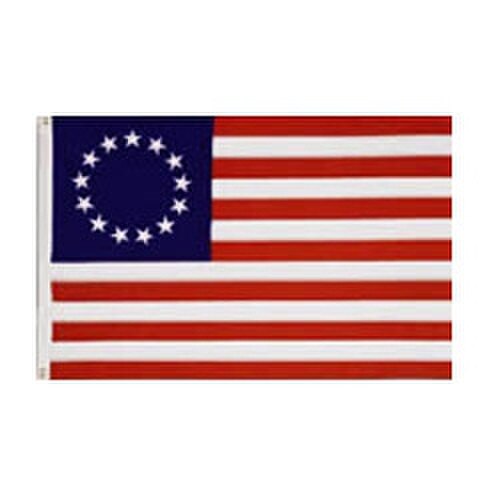 Betsy Ross Nylon Printed Flags
Details
NOTICE: Due to COVID-19, our vendors are experiencing delays which may delay shipment of your order or cause a product to be temporarily unavailable.
Our Historical Betsy Ross flag is made of our lightweight yet durable nylon material, allowing movement even in the lightest breeze. Finished with a canvas header and grommets, this flag can be hung quickly for every patriotic holiday!
Made in U.S.A.
Did you know? The Betsy Ross flag was designed during the American Revolution and features 13 stars to represent the original 13 colonies. According to folklore, it was popularly — but very likely incorrectly — attributed to Betsy Ross. Featuring an alternating red and white striped field with five-pointed stars in a blue canton. The most distinctive feature of the Ross flag is the arrangement of the stars in a circle.