Beech Springs Intermediate School–Custom Order Testimonial
Published on
August 2, 2016 at 6:02:00 PM PDT August 2, 2016 at 6:02:00 PM PDTnd, August 2, 2016 at 6:02:00 PM PDT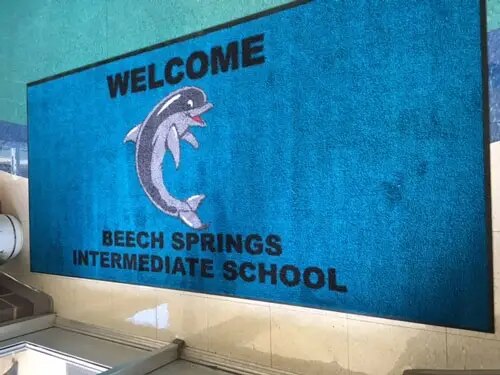 Carrot-Top Industries specializes in providing high-quality custom products for schools. All of our custom orders are handled individually by our in-house graphics team. We have been faithfully serving schools, colleges and universities for more than 3 decades.
Our customer service representatives and graphic artists go through a vigorous process to ensure that all of your needs are met. We pride ourselves on providing the best customer service and getting your products to you on time, every time!
Order now and receive a detailed mock-up of your custom products. Edit and approve a product design as you please. Our range includes banners, flags, decals and floor mats.
Here's what the principal at Beech Springs Intermediate School had to say about the items he ordered and his experience with Carrot-Top product expert, Robin Doyle.
"I received everything I ordered from you. I am very pleased with my products. They are going to look great at my school! Thank you so much for your patience and for getting everything completed in a timely manner, and with the excellence that I desire and my students deserve. I look forward to doing business with you in the future."
- Christopher E. McCants, M.Ed., Principal
See 5 great ways to show your school spirit. Browse through our range of custom products and property management items. Place an order online or give us a call on (800)628-3524 and speak to one of our experienced, in-house customer service agents.