Town Of Belle Haven – Customer Service Testimonial
Published on
July 8, 2016 at 6:01:00 PM PDT July 8, 2016 at 6:01:00 PM PDTth, July 8, 2016 at 6:01:00 PM PDT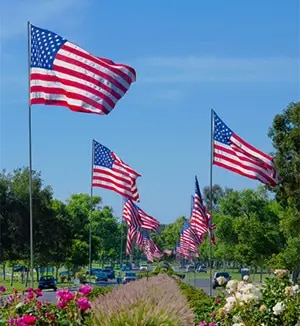 We exist to serve your needs! Carrot-Top Industries is all about making your life easier. Our customer service representatives are backed by (and well versed in) our industry knowledge collected over the past three decades.
We pride ourselves on providing a customized experience to each of our customers. Taking care of your every need and finding you the perfect product is our job! Below is a testimonial left by a first-time customer from the Town of Belle Haven, VA. Read about her experience with an amazing member of the Carrot-Top family, Tara Dampman.
"I want to take a minute to compliment you on your company's employee, Tara Dampman. She has gone above and beyond in answering my (I'm sure) foolish questions as a first time purchaser for our town. Our Council is so excited about having these flags to proudly display in our town.
I initially spoke with Tara by phone and her response and e-mail follow-up could not have been faster or more professional. She is definitely a wonderful representative of your company."
-Brenda Ashby, Town Clerk
We go by the old adage, where no question is a "foolish question"! Give us a call on (800)628-3524 and ask any question about our products. Speak to one of our highly-knowledgeable and friendly Customer service representatives. You can also browse through our product categories including the most popular: American flags, Flagpoles, custom products and Military items.