City Of Belmont, North Carolina: Reinventing Their Community
Published on
April 7, 2014 at 3:20:00 PM PDT April 7, 2014 at 3:20:00 PM PDTth, April 7, 2014 at 3:20:00 PM PDT
On April 13th, the City of Belmont will host the Second Annual Belmont Criterium, a bike race that takes place in historic downtown Belmont, NC. The Criterium is a 2/3 mile fast-paced cycling course featuring six turns and a hill climb to the finish line. Participants include amateur, professional and Olympic cyclists and the race is part of the National Criterium calendar.
Understanding the Value of Community Events
Here at Carrot-Top, we've worked with the City of Belmont for years, providing street banners for special events and holidays. We're honored that Belmont chose to work with us again for custom street banners to promote the Second Annual Belmont Criterium. Belmont understands the value street banners can bring and how they enhance the overall community aesthetics. For them, a street banner program isn't a cost, it's an investment.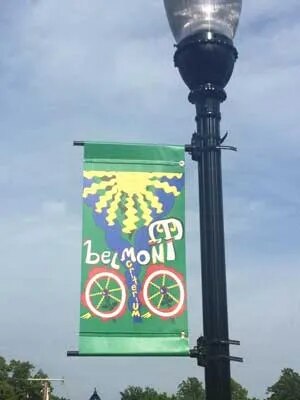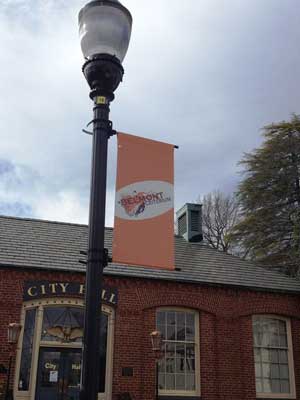 "Each year, around 11 million Americans attend races just like the one that will come through Belmont this April. We look forward to sharing our city's charm and history with each visitor, giving everyone a taste of our local businesses and southern hospitality," said Reba Edwards, the Downtown Director for the City of Belmont in a recent press release. Edwards, like the rest of her community, understands the importance these kinds of events have in driving tourism and business growth in the community.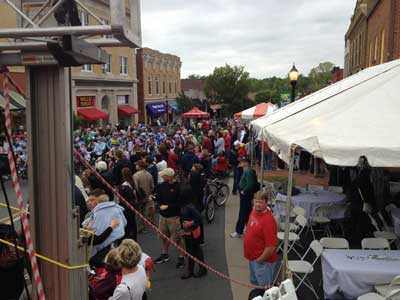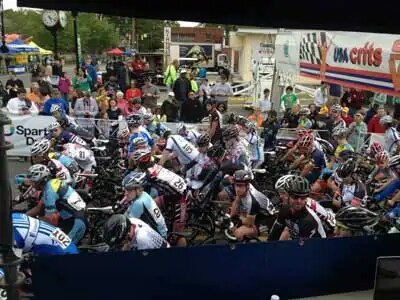 Rebuilding a Community through Redevelopment
Although the original settlement dates back to the 1700s, Garibaldi Train Station nearby and Stowesville Mill, built in 1853, laid the foundation for incorporation of the Town of Belmont back in the late 1800s. Known as "The City of Diversified Textiles" by 1901, the City of Belmont saw its share of loss when textile plants began to move overseas.
Belmont saw a unique opportunity to fuel their redevelopment making their community stronger. Focusing on their historic charm, they began expanding their downtown area to include new restaurants and businesses. Offering a welcome and diversified small town culture just fifteen minutes west of Charlotte, Belmont continues to see a growth in population. With a focus on small town culture, these new businesses and residents have strengthened the sense of community the town has.
Carrot-Top's Role in Spreading Pride
Belmont continues to offer many festivals, parades, events and concerts throughout the year to entice tourists and enhance their community lifestyle. Development of their New Ebb Gantt Soccer Park is underway which will feature two full-size soccer fields, a ½ mile asphalt walking track, playground and picnic shelter. In addition to the Criterium street banners, Carrot-Top Industries will be supplying Dogipot Pet Waste Receptacles to be installed around the soccer complex.
Belmont is committed to offering community events that are great for the whole family. Beyond the amateur and professional races on Sunday April 13th, Belmont will host a Kids Crit Dash, kids' zone with inflatables, a BMX demonstration as well as entertainment and food vendors throughout the day. If you're interested in finding out more information about the event, please visit www.belmontcrit.org
Let Carrot-Top Help Your Town
Interested in promoting your community's events and culture with a custom made product? Call us at 800.628.3524 to speak with an experienced representative today. We have the knowledge, vision and solution to put your community on the map!