Announcing Our Fall 2019 Beacon® Scholarship For Rural America Winners!
Published on
August 13, 2019 at 10:30:00 AM PDT August 13, 2019 at 10:30:00 AM PDTth, August 13, 2019 at 10:30:00 AM PDT
The Fall 2019 Beacon® Scholarship for Rural America had the largest number of scholarship applicants since Carrot-Top Industries introduced the scholarship in 2018. We also received applications from a wider variety of states this time around including Alabama, California, Florida, Kentucky, Minnesota, North Carolina, Pennsylvania, South Dakota, Texas, Virginia, Washington, Wisconsin, and Wyoming.
The Beacon® Scholarship supports the American dream that every U.S. citizen should have an equal opportunity to achieve success and prosperity through diligence, perseverance, and initiative, even if there are limitations due to the cost of education. The Fall 2019 Beacon® Scholarship awarded two students $1,000 each. Graduating high school seniors, current college students, and adult learners with a GPA of 3.0 or higher who planned to enroll in an accredited college program applied. Applicants were required to reside in a rural area, meet low-income criteria, and provide an essay about what patriotism meant to them.
It was important to Carrot-Top Industries that the winners met all of the requirements mentioned above while also showing they have clear goals for their future education and community involvement. We found that patriotism meant something different to each applicant, but that the constant theme was how the students' past and present patriotic experiences determined what their goals were for serving their country in the future through their career and community activities.
"We are excited to help rural, low-income students meet their educational goals so they can make a positive contribution to America's future. The Beacon® Scholarship celebrates the American dream of individuality, equal opportunity, hard work, and determination," said Liz Morris, Carrot-Top Industries CEO and President.
Meet The Winners!
Without further delay, we are pleased to announce the two winners of our Fall 2019 Beacon® Scholarship for Rural America – Dakota Smith of Carthage, NC, and Jeremiah Bray of Robbins, NC. Both Dakota and Jeremiah are shining examples of patriotism and the belief in the American dream that continues to thrive in rural communities today.
Meet Dakota Smith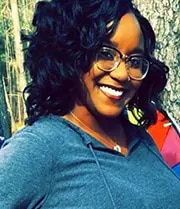 Dakota Smith describes her hometown of Carthage, NC, as a "small area, offering historic locations for tourists, a rich background of history, and much love from our locals." Carthage, found in the Southern Piedmont area of North Carolina, is the home of the Tyson Buggy Company, a cart and buggy manufacturer in the late 1800s. According to Smith, "Every year, on Mother's Day weekend, people from all around will come to Carthage to help us celebrate our Buggy Festival, which includes vendors of all sorts, music, games, prizes, and food for all."
Smith plans to attend North Carolina Agriculture and Technical State University (NC A&T), in Greensboro, NC, to become a licensed Social Worker. "I have an Associates in Early Childhood Education. I enjoy helping children, families, and individuals," said Smith. "I love to see people grow and thrive. Everyone deserves to live in peace and happiness."
Smith is motivated to pursue her goals when she sees the difference she has made in other people's lives. "I inspire others to do the same when I set an example that it can be done," said Smith. "Your background, education, social status, race, or gender should not matter if there is something beneficial you want to achieve."
Here are excerpts from Smith's essay on patriotism:
"To me, patriotism is meaningful and heartfelt. Exercising your right to vote, showing your support to active duty and veterans, and last but not least, making sure everyone despite race, gender, religion, etc. are treated fairly and with respect. These are three different ways patriotism can help me across America."
"George Berkeley, a philosopher, once said, 'To be a good patriot, a man must consider his countrymen as God's creatures, and himself as accountable for his acting towards them.' (Wise Old Sayings). Americans must hold themselves accountable of all the good that we can bring forth into the world. If we all practiced patriotism, we can learn a lot from one another. We can learn how to be devoted, trustworthy, dedicated citizens in America that can eventually spread across the globe. Spread love and not hate."
Meet Jeremiah Bray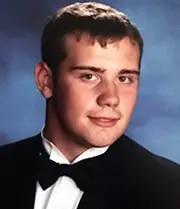 Jeremiah Bray, grew up in Star, NC, but currently lives 10 minutes away in Robbins, NC. Both Star and Robbins are small towns in the Southern Piedmont of North Carolina. According to Bray, "Robbins, which is what I now consider my hometown, is a small town with tractors and a small restaurant where you will meet almost all the inhabitants. One of the best things about this town must be its annual festival, Farmer's Day."
The town of Robbins began in 1795 when gunsmith Alexander Kennedy's family set up a factory producing long rifles for American soldiers until 1838. Robbins is now home to the Standard Mineral Company, a mine that ships pyrophyllite world-wide, and Situs, an advisor of the global real estate industry. Robbins also regularly hosts the U.S. Army Special Forces training exercise, called Robin Sage, to test soldiers as they strive to earn the Green Beret.
Bray plans to attend North Carolina State University (NCSU) in Raleigh, NC, to study Agriculture. "I am currently trying to decide whether I want to be a biotech or an agricultural engineer," says Bray. "My biggest motivation must be my aunt and uncle who took me in. They helped to plant and cultivate my roots in agriculture, but told me if I pushed myself, I could do anything I put my mind to. I try to give my peers the same motivation and to help get them to realize they must push themselves to achieve what they want."
Here are some excerpts from Bray's essay on patriotism:
"There are other ways of showing patriotism for ones' country other than always fighting for it. For example, the past few years, America has suffered from numerous natural disasters. From the raging wildfires that are searing all of California's land to the monster hurricanes that have devastated the East Coast and Texas. With all of these obstacles hitting America all at once, the people decided to come together and help one another through each other's hardships.
In my community, when Hurricane Harvey demolished Texas, we wanted to provide for those in need. We, as a school, took up food donations, along with household items, for the hurricane victims. Word got out that we were sending goods to the needy, so the community around our school got involved. With all of these donations gathered, we sent them off to Texas where the volunteers distributed all of the supplies out to all the people that really needed the help.
During the weeks that the hurricanes were tearing the East Coast apart, I stayed at the fire department day and night. The first couple of days, we had many wrecks due to all the bad weather. It was my job to ensure that the traffic that did pass by could do so safely without causing my fellow firefighters any harm. Along with running emergency calls, we also did wellness checks on the elderly around our community because we were all out of power for a week straight. The elderly people had medicine that needed refrigeration, so we brought them ice to keep them cold. I believe that community service is a perfect example of showing patriotism because it is all about helping each other out in the times of need."
Both Smith and Bray appreciate how much the Beacon® Scholarship will help them with their education. Smith said, "First, I want to thank God for the resources He has placed in my path so I can continue my education. Next, I would like to thank Carrot-Top for this wonderful scholarship. I will now be able to take off the burden of paying for college and focus solely on my studies to become a Social Worker." Bray shares Smith's sentiment: "I want to thank Carrot-Top Industries for gifting me this scholarship," said Bray, "I know it will help me pay for some of my NC State necessities, and with those out of the way, I can focus on my major."
If you know of any deserving students who would qualify for our Beacon® Scholarship for Rural America, have them visit /beacon-scholarship to apply.
Upcoming application deadlines for the 2019-2020 Beacon® Scholarship for Rural America are:
Spring 2020 Scholarship: October 31, 2019
Fall 2020 Scholarships: June 30, 2020