Flags Across the Nation: Painting Patriotism with Healing Strokes
Published on
September 16, 2016 at 6:06:00 PM PDT September 16, 2016 at 6:06:00 PM PDTth, September 16, 2016 at 6:06:00 PM PDT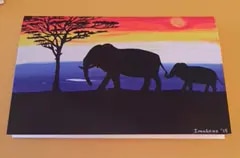 Flags Across the Nation is a uniquely American organization that demonstrates the true colors of our nation's heart at work and in action. Established days after the polarizing terrorist attacks of September 11, 2001, Flags Across the Nation promotes patriotism through the soothing and comforting power of art. Part of the organization's vision is to make "a creative and patriotic difference in the lives of our children, our military and our veterans" and its efforts work to bring that vision to fruition. Run and operated solely by volunteers and completely funded through donations and in-kind gifts, Flags Across the Nation creates opportunities and events where children and soldiers may make patriotic expressions that offer support and bring about healing for our nation's wounded warriors.
The group's "Art for Veterans" program offers free art classes to veterans in the Charlotte, NC area at the McDowell Arts Center in the Town of Matthews. This engaging and interactive project includes free art instruction in drawing and painting for veterans as well as free supplies. The artwork by those veterans is then exhibited and may be purchased by the public. Monies from the sale of Veterans' artwork completes only the first half of the organization's cycle of giving to our military men and women. The organization also supports letter writing campaigns by children of all ages who pen letters for our military men and women deployed throughout the world. Any money raised or donated is used to offset the postage cost of sending letters overseas and other administrative costs. "Letters to the Troops" is an initiative that really united communities. Parents, teachers, children and "patriots of all ages" write letters and cards which show and express how much we, as Americans, care for and support our troops.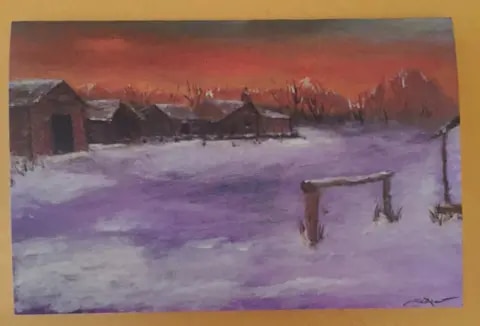 "We try to make a patriotic difference with our letters to troops and veterans. Students create greeting cards and drawings that have been sent to men and woman in places as far away as Kuwait and Iraq," says Flags Across the Nation founder and Organizer Eileen Schwartz. "Our Art classes support veterans from military engagements ranging from World War II, Viet Nam and current decade long Middle East (Kuwait, Persian Gulf, Iraq, Afghanistan, and Syria) entanglements. It's great to see our military men and women of different ages form friendships, bond and help one another heal. The letters let our soldiers- both home and abroad know in words how much they matter." Other groups also bring letters and other tokens to Flags across the Nation for distribution to deployed troops and veterans.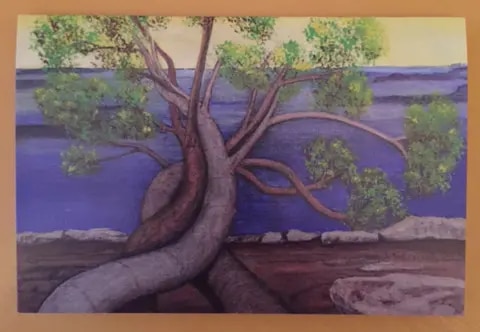 Flags Across the Nation also sponsors a "Blankets for Recovery" program that offers support and encouragement to our wounded warriors and veterans. For the past years, Members of the Memorial United Methodist Church in Charlotte have brought the warmth and love of over 650 handcrafted blankets to encourage the hearts of recovering servicemen and women and other military personnel. The crocheted, knitted, or quilted blankets include a note thanking our men and women for their service and sacrifice. Other projects have included personalized pillowcases that were painted with messages of love and support for troops to see each morning when they wake and each night. "We offer artwork to veterans so they may feel the support of their community. The healing therapy of art encourages connections for children, deployed soldiers and veterans, "says organizer, photographer and artist Tiffiny Lilley. Lilley spearheads the West Coast events of the organization.
For more than 35 years, Carrot-Top President Dwight Morris has been guided by the notion that businesses can play a vital role in supporting our troops as well as our local and national communities. "If we love our country and there are moments when we could show that love, we have to do what we can," says Morris. In the past, Carrot-Top Industries has donated hand held American flags and stick flags for patriotic events in Charlotte, NC. According to Schwartz, "Any time we can put an American flag in someone's hand we do. Donations and In-Kind gifts from businesses like Carrot-Top, other groups and individuals make a big difference. It's great to give people a slice of patriotism that they can actually take home, hold onto or even share with others."
To support Flags across the Nation and its efforts to promote patriotism and healing for our soldiers through of art, visit their website, its Facebook page or contact their North Carolina Headquarters at FLAGS Across the Nation P.O. Box 78995, Charlotte N.C. 28271-7045 or by calling (704) 962-1868. FLAGS Across the Nation's West Coast contact information is: Studio Lilley, 710 W. Broadway Rd, Suite 507, Mesa, Arizona 85210 or reach them by phone at (480)626-0280. Make a donation of gifts, time or money today that will support our soldiers and veterans as well as show our love for our country.