Carrot-Top Donates to Front Range Ranch & Rescue
Published on
December 7, 2017 at 5:19:00 PM PST December 7, 2017 at 5:19:00 PM PSTth, December 7, 2017 at 5:19:00 PM PST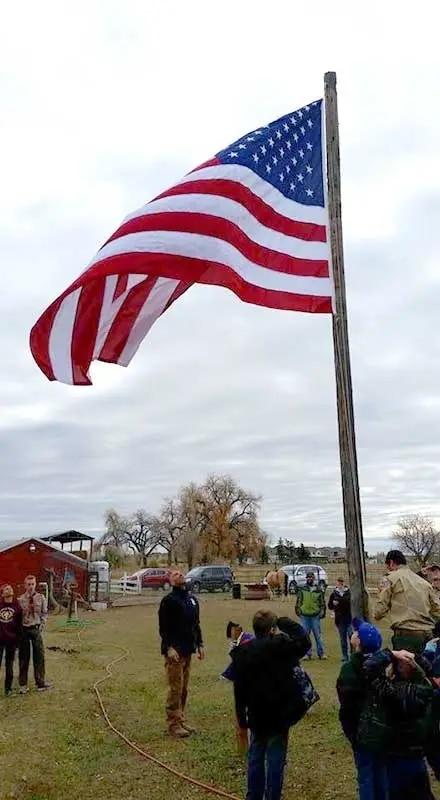 "There is something about the outside of a horse that is good for the inside of a man." - Winston S. Churchill
It's true. For many of us, just being in the presence of these huge, gentle animals brings our blood pressure down, makes our stresses recede and makes us feel a bit more grounded and calm. This was apparent to Army infantry veteran Steven Baldwin; back in 2014, he took his two horses and founded Front Range Ranch and Rescue on 33 leased acres south of Fort Collins, Colorado.
Front Range Ranch and Rescue's mission is to adopt and rehabilitate abandoned and/or abused horses and other animals (including goats, llamas, alpacas and dogs). As the ranch has connected with more and more veterans, they've been recognized by Equine Assisted Growth and Learning Association (EAGALA).
CEAGALA has a Military Services branch that's dedicated to providing services for veterans who are dealing with PTSD and other post-combat issues. Horses and veterans can heal and develop together through this program, helping each other readjust and settle. Time and again, it proves to be a transformative experience for both parties involved.
Baldwin is uniquely suited for his role at the ranch; he served in Iraq, seeing combat at Fallujah and Najaf, where he survived three blasts from roadside IEDs and was awarded the Army Commendation Medal with Valor for saving a fellow trooper's life by applying a tourniquet.
On his return to the States, he served in the National Guard and aided in humanitarian work after Hurricane Katrina. He taught infantry tactics at Oregon Military Academy and worked as a therapist for the Department of Veteran's Affairs in California.
Baldwin found his calling in counseling; he earned an associate's degree, a bachelor's in Communication and Master's in counseling from Western Oregon University and a Master's in social work from Humboldt State University. He's currently working toward a Doctorate at Colorado State University.
Recently, Carrot-Top Industries donated a 10' x 15' polyester Patriarch® American flag for the ranch's Veteran's Day. Donations such as this are in keeping with Carrot-Top's values and our "Carrot-Top Cares" initiative, and we're always proud and happy to be able to contribute in a material way to such a great cause.