Is October 11 Columbus Day Or National Indigenous Peoples' Day?
Published on
October 11, 2021 at 4:11:42 PM PDT October 11, 2021 at 4:11:42 PM PDTth, October 11, 2021 at 4:11:42 PM PDT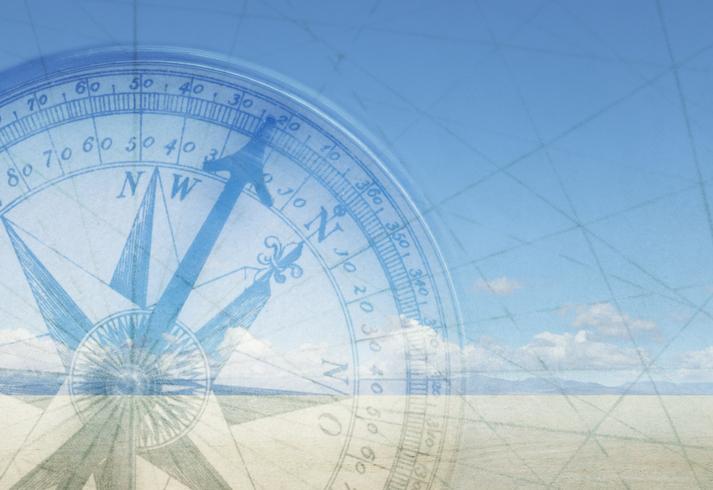 Today's holiday is celebrated in some places as Columbus Day and others as Indigenous Peoples' Day. If you're not sure what flag to fly for the holiday, here's more information on each of the commemorations that can help you decide.
American Flag: Columbus Day is a U.S. federal holiday. The earliest recorded commemorations of the holiday include October 12, 1792, when several U.S. cities celebrated the 300th anniversary of the Italian navigator Christopher Columbus's arrival in the Americas.
In 1892, U.S. President Benjamin Harrison issued a proclamation encouraging Americans to celebrate the 400th anniversary of Columbus' landing in the Americas. Ironically, Columbus set sail with intentions of charting a western sea route to Asian countries such as China and India. He landed in the Caribbean islands, believed to be in the modern-day Bahamas.
It was not until 1937 that the U.S. holiday became official by proclamation of President Franklin D. Roosevelt. Originally observed on October 12, the date was moved some 30 years later to the second Monday in October.
States and local governments are not required to recognize federal holidays. States celebrating Columbus Day, according to officeholidays.com are:
Connecticut
Georgia
Idaho
Illinois
Indiana
Maryland
Massachusetts
Missouri
Nebraska
New Hampshire
New Jersey
New York
Ohio
Pennsylvania
Rhode Island
Utah
West Virginia
Italian Flag:While Columbus' voyage sailed under the flag of the Spanish monarchy, Italian-Americans were the primary early adopters of holiday commemorations because of Columbus' nationality. The popularity of marking the date with parades and street fairs grew through the 19th century. If you are of Italian heritage, you might choose to fly the flag of Italy in recognition and keeping of the custom of preceding generations.
Tribal Flags: For a variety of reasons, many states, cities and persons choose to celebrate Indigenous Peoples' Day on the date originally cited as Columbus Day. An October 2020 article in Newsweek reported, "The point of the day? Well, Columbus didn't actually discover America. It was already there and occupied by Native Americans."
Native American Day or Indigenous Peoples' Day have become common alternatives to commemorate the history of the Americas including the U.S.
Beginning as early as 1917 and increasing in popularity in Latin American countries, a mid-October celebration of "Dia de la Raza" (Day of the Race) commemorates the mixing of indigenous American, European and African ethnicities.
An international conference on discrimination sponsored by the United Nations in 1977 is often attributed for the increasing popularity of recognizing Indigenous Peoples' Day. Conference participants proposed that Columbus Day be replaced by a holiday recognizing the native inhabitants of the Americas. Two years after the conference, the U.N. adopted August 9 as International Day of the World's Indigenous People.
A Smithsonian Magazine post names 18 U.S. states that recognize Native American or Indigenous Peoples' Day in place of or in addition to Columbus Day. Included are:
Alabama - Celebrates both Columbus Day and American Indian Heritage Day
Alaska
District of Columbia
Hawaii - Celebrates Discoverer's Day, a tribute to the Polynesian settlers of the islands
Idaho
Iowa
Louisiana
Maine
Michigan
Minnesota
New Mexico
North Carolina
Oklahoma - Celebrates Columbus Day and Native American Day
Oregon
South Dakota
Vermont
Virginia
Wisconsin
In 1991, Berkley, Calif., became the first city to celebrate Indigenous Peoples' Day, a tradition it continues to this day to highlight the history and culture of Native Americans. Many other cities have followed suit.
This year, whether you are recognizing Columbus Day or Indigenous Peoples' Day or both, Carrot Top industries has flags for your commemoration.
For further reading:
https://www.history.com/news/goodbye-columbus-hello-indigenous-peoples-day
https://www.cnn.com/2016/10/09/us/columbus-day-indigenous-peoples-day/index.html
https://www.cnn.com/2020/10/12/us/indigenous-peoples-day-2020-states-trnd/index.html
https://www.newsweek.com/columbus-day-federal-holiday-its-also-called-indigenous-peoples-day-1537973
https://www.smithsonianmag.com/blogs/national-museum-american-indian/2020/10/12/indigenous-peoples-day-updated2020/
https://www.smithsonianmag.com/blogs/national-museum-american-indian/2020/10/07/indigenous-peoples-day-2020/
https://www.tfhsm.com/columbus-day-and-indigenous-peoples-day-facts-and-history-for-kids/
https://www.officeholidays.com/holidays/usa/columbus-day-state-guide
Sources: history.com, cnn.com, usatoday.com, smithsonianmag.com, officeholidays.com