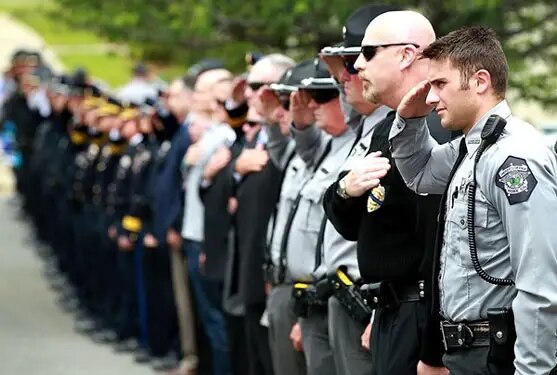 Each year, between 140 and 150 police officers are killed in the line of duty, and their families and co-workers remain to go on to cope with this shattering loss. Back in 1961, Congress designated May 15 as a day to honor police officers who have been killed. Starting in 1986, North Carolina established its own Peace Officer Memorial Day, honoring fallen officers from the prior year. Sadly, two more names were added to that roll on May 4: Officer Timothy Brackeen of the Shelby P.D. and Deputy John Isenhour of the Forsyth County Sheriff's Office.
Kim Murray knows this type of pain all too well. Eight years ago her husband, a Nags Head P.D. officer who was only 17 months from retirement, was killed in a traffic accident. Since then, she's been compelled to take a more active role in connecting with other survivors; today, she's treasurer of the North Carolina chapter of Concerns of Police Survivors (NC-COPS) and is instrumental in pulling the state's Peace Officers Memorial Day together.
"It's a way to show us that our officers will never be forgotten," said Murray. "It gives us hope; we often see the same faces from one year to the next and it helps us reconnect and support each other. For me, it's a survival thing and it helps me heal."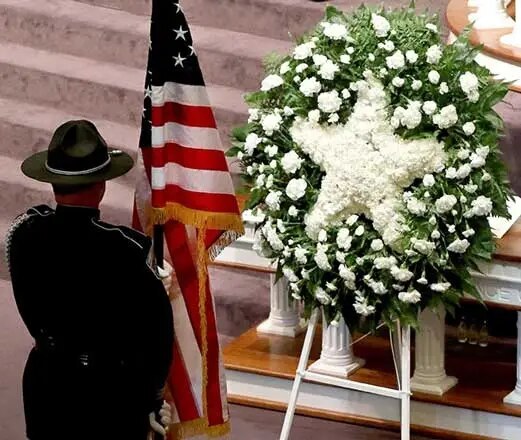 The North Carolina Peace Officers Memorial Day event was held in Gastonia this year, and included a presentation of colors, pipers, honor guard, presentations from speakers, a 21-gun salute and the playing of Taps. This solemn ceremony gives everyone a chance to reflect on officers who have given their lives in the line of duty, and NC-COPS plays a crucial part in providing support in the form of scholarships, counseling reimbursement, programs for survivors' children, retreats and more.
Police departments are regular customers of ours, and Carrot-Top is proud to be part of this effort, supplying a flag case, North Carolina flag, custom brass nameplate and other products. We'd like to mention that the North Carolina Peace Officers Memorial Day is sponsored by volunteers; you're encouraged to make a donation if you can.
Carrot-Top takes our commitment to fallen police officers and their families seriously, and we carry several items to honor the fallen such as the Thin Blue Line flag and grave markers. You're encouraged to check out our website and subscribe to our emails so that you can keep up with special offers.
Photos via: ShelbyStar