Carrot-Top Supplies Theta Beta Sigma Scholarship Brunch
Published on
July 24, 2017 at 6:17:00 PM PDT July 24, 2017 at 6:17:00 PM PDTth, July 24, 2017 at 6:17:00 PM PDT
For over 100 years, Phi Beta Sigma has been integral to the African-American community and its New Orleans chapter, Theta Beta Sigma, has a rich history of community engagement and service in New Orleans.
On June 17, Theta Beta Sigma conducted a brunch aimed at raising funds for scholarships and recognizing graduating male seniors with the fraternity's Salute to the 100 Outstanding Minority Male Youth Program.
Event organizer Ronald Gearing was one of the organizers for the event; Gearing was athletic director for Orleans Parish schools for 21 years. During the pre-Hurricane Katrina days, he was the sports administrator for 19 high schools and 22 middle schools. Gearing was also responsible for the formation of the Ponchartrain All-Star Football Classic in the late nineties. Each year, the All-Star Classic brings in as many as 100 players and has resulted in numerous scholarship opportunities. Gearing was also the recipient of honors by the Allstate Sugar Bowl for his efforts in sports and athletics, and is the fifth recipient of the Eddie Robinson Award, named after the late Hall of Fame coach from Grambling State University.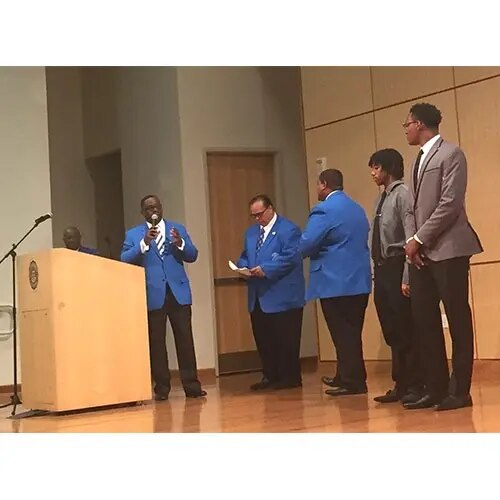 "It's a proven fact that those who participate in extracurricular activities graduate at a higher rate," Gearing said. "Take a trumpet and give it to a kid, and that kid will graduate because he played in the band. Or we can [give him] a jersey, and he'll graduate because he was on a team. A cheerleader, a majorette, a dancer—those are the kids who make it. The kids who don't embrace those things [or who don't have the chance to embrace them] are the ones we lose. When we open schools and start sports and arts programs, kids show up. We are not sure where they were, but they find us"
(Quote courtesy of the September 5, 2007 edition of the Tribune & Georgian newspaper)
Gearing has a longtime connection with Carrot-Top, ordering breakaway banners and other products for sporting events and athletic programs. When it was time to plan for the Theta Beta Sigma Father's Day Scholarship Brunch, he naturally turned to Carrot-Top again and we were happy to provide the custom table throws for the event. At Carrot-Top, one of our passions is to be able to help with efforts like this that give back to the community.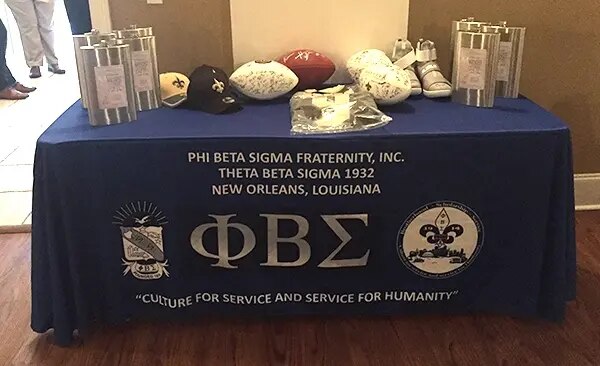 Want to find out more about Carrot-Top's involvement with events and causes such as this one? Why not subscribe to our newsletter, or come back to check our company blog regularly?