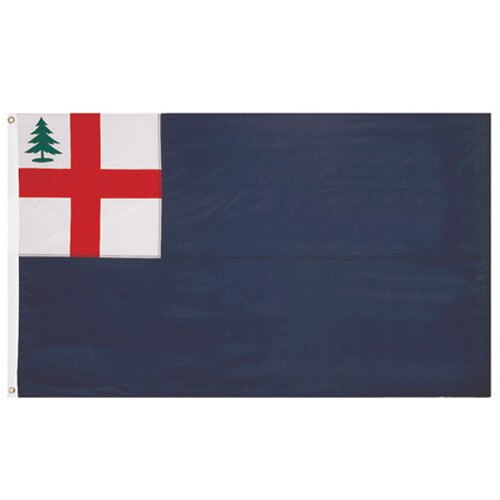 Details
Bunker Hill Flags are one of America's most beloved historic flags. Ironically, the flag's appearance is thought to have been brought about through a mistake a couple hundred years ago. The Bunker Hill is one of the many historical and modern banners used to represent Massachusetts and New England.
Our Bunker Hill flags look great in outdoor displays but may also be used as a part of professional and sleek indoor presentations. These New England flags are available in one size. For more information about Bunker Hill flags see the description tab below.
Bunker Hill Flags are fashioned with the superior quality, woven nylon that is super strong yet still lightweight. These flags dry quickly and wave beautifully in the slightest breeze. Our Bunker Hills flags, also called New England flags, measure 3'x 5' and are finished with an extra strong canvas header and solid brass grommets. Bunker Hill nylon flags are built for outdoor use in mild to moderate climates with less severe winds. These flags feature a blue field with the cross of St. George, a symbol of Great Britain, and a Pine Tree, a symbol of New England, in the canton.
Carrot-Top offers a broad range of flags which includes sports flags, historic flags and American flags in several sizes and fabrics. Two of Carrot-Top's exclusive flags, the Beacon® Nylon American flag and the Patriarch® Polyester American flag are two of the finest flags obtainable. Be sure to browse our selection of Historic International Flags , Historic US lapel pins, and Military lapel pins. For greater details about Bunker Hill flags or any Carrot-Top item, please fill out our contact us form and one of our Customer Care Professionals will be be in touch with you!