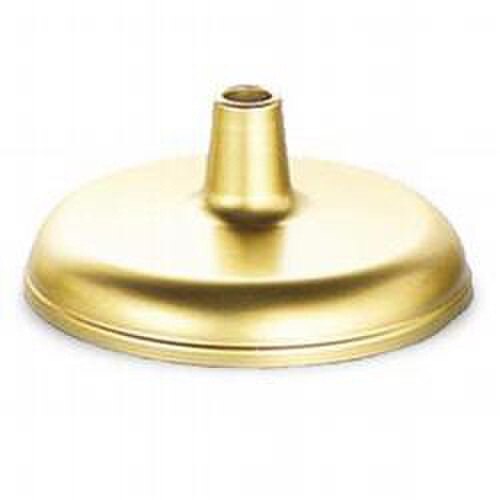 Commodore® Indoor Flag Stand - 10Lbs
Details
The Commodore® Indoor flag stand is a matte-finished plastic flagpole base made of ABS plastic. ABS plastic is one of the most durable plastics and is used widely for commercial goods. These flag bases are designed for long term indoor use with indoor flagpoles with a diameter between 1" and 1.25".
The Commodore® flagpole stand is intended for indoor use but can be used outdoors in short term displays and dry weather. The flag bases weigh approximately 10lbs. For more information read the description tab below.
The Commodore® indoor flag base is a matte gold plastic base that is ideal for indoor flag displays. The bases are made of high-impact Acrylonitrile butadiene styrene also known as ABS. ABS is a widely used high performing plastic that is used in many industrial process and products for a long life time.
The Commodore® indoor flag base weighs approximately 10lbs and has a base diameter of 11.5". Its weight to area ratio is perfectly balanced to make for a sturdy flagpole base that would prevent your flag display from toppling.
The Commodore® flag base's matte gold finish matches our gold fringed indoor flags perfectly. Add a gold ornament and gold cord and tassel and you have a perfectly built indoor flag set!
*These flagpole bases are not recommended for outdoor use.*