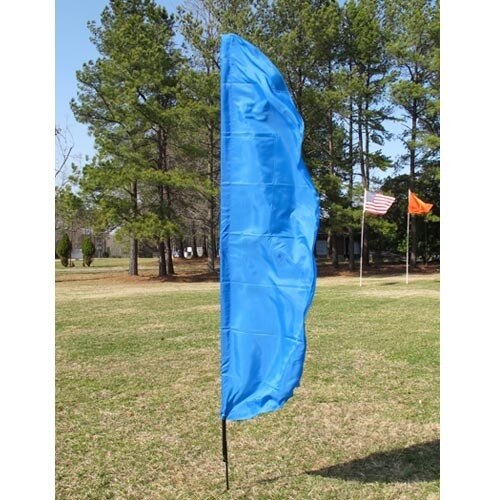 Economical Solid Color Feather Flags
Details
Our economical solid color feather flags are made from lightweight, 100 denier polyester that allows that to fly beautifully in even light wind. These feather flags are a great way to attract crowds to your event or business. They also offer you a way to stand out in a crowd.
These economical feather flags are 8' x 2.5' and are designed for use with Super Pole® flagpoles. They are ideal for use in short term, low budget events and are available in 7 colors. For more about these flags see the description tab below and read the details or watch our informative video. To start an order select a flag colors and click on the "Add to order" button.
Economical solid color feather flags are perfect for one time or short term use. These flags provide an inexpensive way to attract a crowd to your special event or business. These feather flags are available in the following colors: Canada Red, OG red, Yellow, Irish Green, Orange, Royal blue and white.
Each of the light weight feather flags comes fitted with a pole sleeve with a closed top and grommet at the bottom for secure fastening. The pole sleeve is ideally sized for our advertising Super Poles® and flag poles with a diameter measuring 0.5". The economical feather flags are made in China and are not recommended for use on flagpole measuring more than 15' tall.
For similar products see our collection of advertising solid color flags including the economical 3'x5' flags and many more. Our advertising flags category also houses our blade flags, message flags and several other kinds of flags that are designed to attract more attention to your event or store. For personalized products see the offering of custom products. Our custom products will help you gain the exposure you need. For further details, please fill out our contact us form and one of our Customer Care Representatives will be in touch with you.