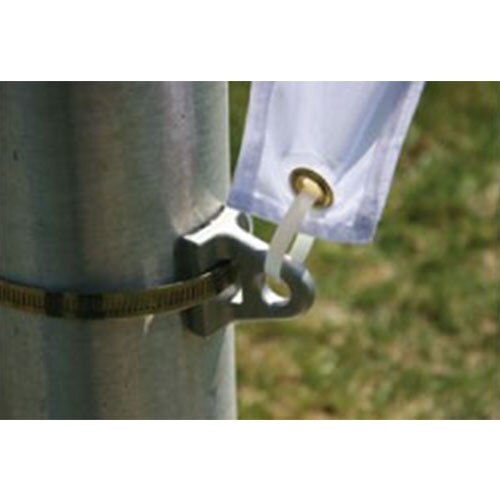 Eyelet Bracket Street Banner Hardware
Details
Our eyelet bracket makes it easier to display your banner on a wall or pole!
Designed to be mounted on a wall or strapped to a pole (purchase Stainless Steel band, AC805, separately) for a nylon or vinyl grommeted banner! The plastic cable tie is used to connect the grommet of the banner to the bracket.
Eyelet Bracket includes:
(1) Aluminum Face Plate- 1.25" W x 2" H; Eye Loop- 10/16" diameter and 1/2" from face plate
(1) Plastic Cable Tie-7.75" L
Stainless steel Band (AC805) sold separately.