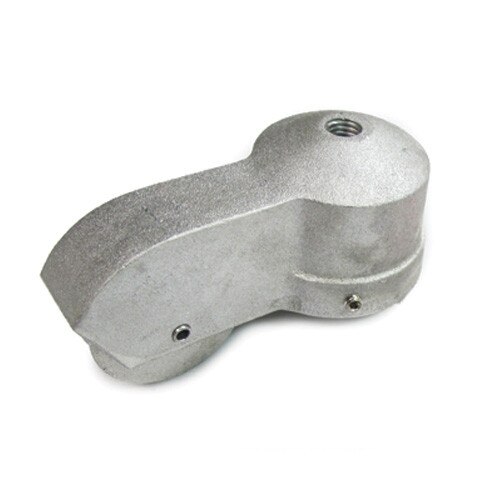 Flagpole Trucks - 2" Aluminum Stationary
Details
The 2" Aluminum Stationary Truck with a pulley caps the top of the flagpole making maintenance tasks easy!
Cast-Aluminum body with a durable aluminum pulley for added strength
Fits flagpoles with top diameter from 1 7/8" to 2"
Works with any flagpole ornament with a 1/2" threaded spindle and flagpole rope 5/16" thick
Includes 3 stainless steel set screws to anchor to the top of the flagpole
Made in the U.S.A.
These cast-aluminum fittings cap the top of the flagpole and hold pulleys in place. The bottom of the stationary truck should be the same as the top, outside diameter of the flagpole. This replacement stationary truck fits our 20' - 30' Fine Line flagpoles and our 15' - 20' Patio flagpoles.