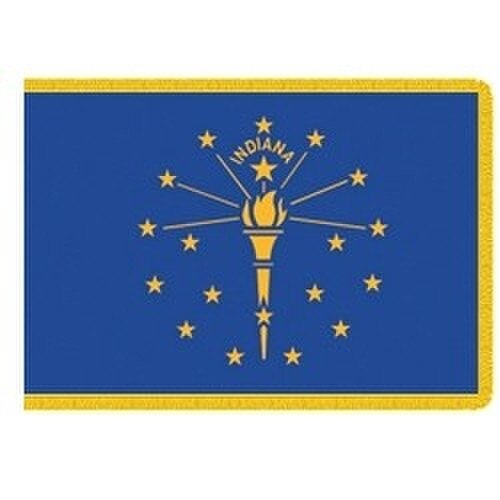 Details
Indoor Indiana flags feature the torch of enlightenment and 19 gold stars commemorating its entrance into the union as the 19th state on December 11, 1816. Our Indoor flags are fashioned with our exclusive Beacon® nylon and showcase bright, bold colors, fade resistant colors, and exquisite stitching. These are some of the most versatile flags available. For more information about out Indoor Indiana flag see the description tab below.
Our Indoor Indiana flags create displays that best suit your taste. Indoor Indiana flags are finished with a lined pole sleeve along the left side and plush, traditional gold fringe around the three remaining sides. These beautiful flags are available in two sizes. The 3'x 5' Indiana flag exhibits best with our 5-9' Majestic Telescopic Pole or our 8' Jointed Oak finished pole. The 4'x 6' Indiana flag pairs well with any of our Majestic Telescopic Poles or our 9' Jointed Oak finished pole.
Carrot Top is your best option for patriotic, flag and custom products. Our American flags are the finest flags available. The Beacon® nylon American flag, Patriarch® polyester American flag and our Indianapolis City flag are tailored to meet the wind and environmental conditions of different weather zones. Carrot Top also supplies NFL Team flags which allow you to support Indianapolis' famed Colts. Our NCAA College sports flags give you the chance to root for the Indiana Hoosiers or your favorite college team with style. Carrot Top has an array of products perfect for one-time events or more permanent displays and presentations. For further details, please fill out our contact us form and one of our Customer Care Representatives will be in touch with you.