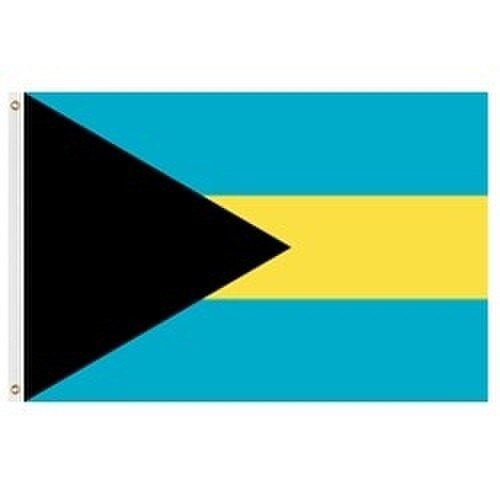 Details
Outdoor Bahamas flags are fashioned with the finest materials and showcase bold, beautiful colors. These flags depict the pride and determination of the Bahamian people. Our outdoor Bahama flags are available in five sizes. Match these Bahamas flags to your flagpole or select from one of Carrot-Top's many flag pole offerings. For more information about our Bahamas flags see the description tab below.
Outdoor Bahamas Flags are built with strong, superior nylon sure to outlast the damaging effects of wind, rain and sun. These flags are designed with super thick, lightweight nylon that dries quickly yet still flies in the slightest wind. Outdoor flags are available in the following sizes: 12"x 18", 2'x3', 3'x5', 4'x6' and 5'x8' and are finished with a strong canvas header and intricate, reinforced lock stitching. These flags make excellent gifts and treasured tokens of heritage.
Carrot-Top offers numerous products geared to make your life easier. Our flags include novelty flags, sports flags, international flags, US City flags, and more. Carrot-Top also offers American flags in several sizes and fabrics, which include the Patriarch® Polyester American flag and the Beacon® Nylon American flag. Our custom items include flags, banners, and tents. Personalize any of these items with your logo, photos, and images.