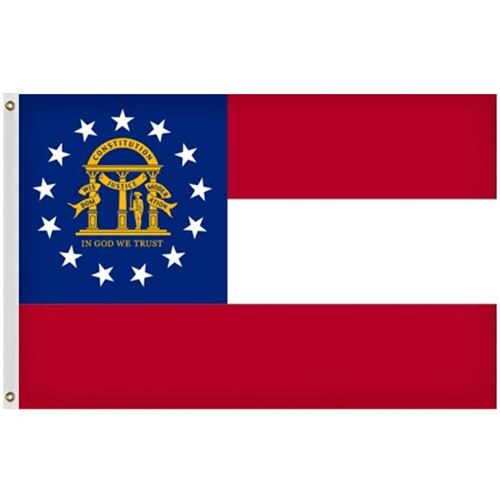 Outdoor Georgia State US Flags
Details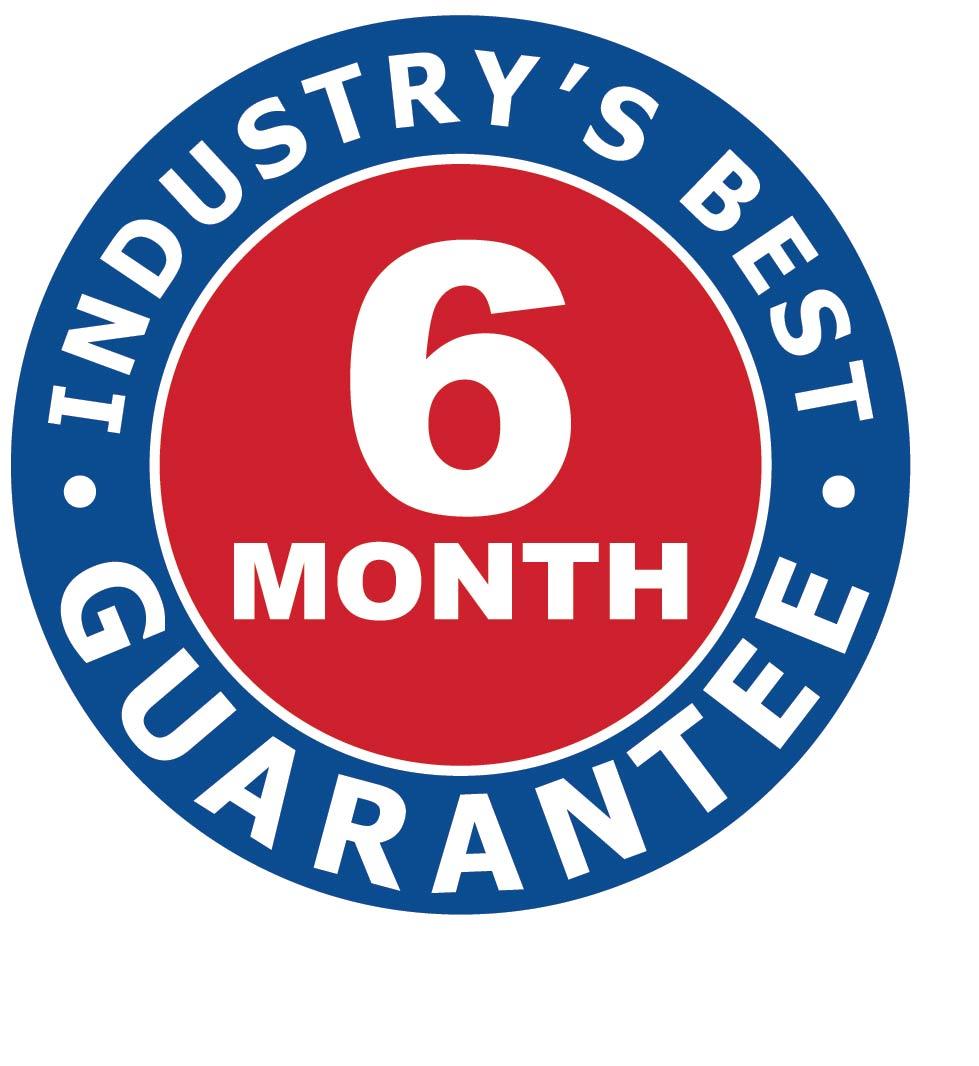 Full Product Details on our Outdoor Georgia Flags:

Celebrate your Georgia heritage with a brand-new flag. Carrot-top flags are made with the finest American craftsmanship to exceed your needs and expectations. Choose from three fabric types, including Carrot-Top's exclusive Beacon® nylon and Patriarch® polyester flags, plus our brand-new Tough-Ply Poly. These Georgia US flags will give you a bold, jaw-dropping display for months!

Made in the USA

Single-sided reverse, with mirroring designs on both sides

Immaculate construction featuring brass grommets

Minimum of three sizes available for all fabric types

Strong canvas header along the left side. Attaches easily to the flagpole

Discounts available on bulk orders
Find the Perfect US Georgia Flag for Your Business with Our Three Fabric Types
Our outdoor Georgia flags come in different fabric textures and sizes to suit your business needs. Consider the environmental conditions of your area before purchasing. Our Beacon® nylon flags and Patriarch® polyester flags come with a six-month guarantee, meaning if your flag tears or fades, you get a free replacement.
Outdoor Beacon® Nylon Georgia Flag
Hang your nylon Georgia US state flag in areas with moderate climates and less severe winds. Our outdoor nylon flags repel water and resist mold and mildew better than other fabric types. The slick fabric flies effortlessly in the air for a stunning display. Made of 200 denier nylon material, our outdoor Beacon® nylon flags are well suited for mild, subtropical climates. These outdoor Georgia flags are for sale in seven sizes: 12"x18", 2'x3', 3'x5', 4'x6', 5'x8', 6'x10' and 8'x12'.
Outdoor Patriarch® Tough-Ply Poly Georgia Flags
Our new Tough-Ply Poly flag provides the durability of polyester at a lighter weight for improved flying. The Open Weave technology and polyester woven fibers improve traditional polyester with faster drying, less bleeding, and exceptional printing capabilities. Available for purchase in our three most popular sizes: 3'x5', 4'x6' and 5'x 8'.
Outdoor Patriarch® Polyester Georgia Flag
Built for extreme weather zones and harsh winds, this heavy-duty flag holds up well in mountainous and coastal areas. In contrast to the nylon flag's slick surface, our polyester flags have the touch and feel of cotton. Our polyester Georgia flags are for sale in three sizes: 3'x5', 4'x6' and 5'x 8'.
Pair Your Georgia Flag with Other Great Products
Carrot-Top is the premier provider of flags and other patriotic items. We have over forty years of experience and will deliver your products with the utmost expertise and care.
When displaying the Georgia state flag outdoors, pair it with an outdoor American flag that matches your fabric type. The Beacon® nylon American flag and the Patriarch® polyester American flag are two of the finest flags on the market. Display on either a separate flagpole or atop your outdoor Georgia flag for proper etiquette. Be sure your American flag is at least one size larger than your state flag when displaying on the same flagpole.
Want to support the Air Force, Marine Corps, Army, Navy, National Guard, or other military branches? Pair your outdoor Georgia flag with one of our military flags, available in six sizes.
Make Carrot-Top your one-stop shop for customized solutions. Those wishing to incorporate business branding into their display can order one of our custom flags. Upload your custom artwork to get started on the process.
What Does the George State Flag Symbolize?
The Georgia state flag features two red stripes divided by a solitary white stripe. A blue canton sits in the top-left corner and encompasses the state's coat of arms and 13 stars representing the original colonies. Within the coat of arms, a revolutionary-war-era soldier guards three pillars representing Georgia's three branches of government. Atop each pillar are Georgia's motto, "Wisdom, Justice, and Moderation."

Georgia's flag has undergone multiple redesigns, with residents flying several official and unofficial versions throughout the decades. Governor Sonny Perdue approved Georgia's current flag design in 2003 after a statewide referendum. The design is based on a lesser-known Confederate battle flag called the Stars and Bars. Visit the Georgia flag category page to learn more about Georgia's controversial flag history.

Why Buy Your Outdoor Georgia Flags from Carrot-Top?

Carrot-Top Industries offers state and American flags tailored to your business or organization. Whether you are flying indoors or outdoors, we have 40+ years of experience helping customers buy quality, cost-effective patriotic products. Need help deciding which state flag is right for you? Fill out the contact us form to get in touch with a Flag Pro today!