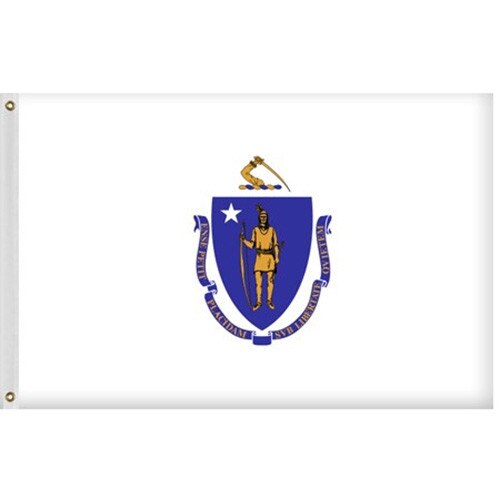 Outdoor Massachusetts Flags
Details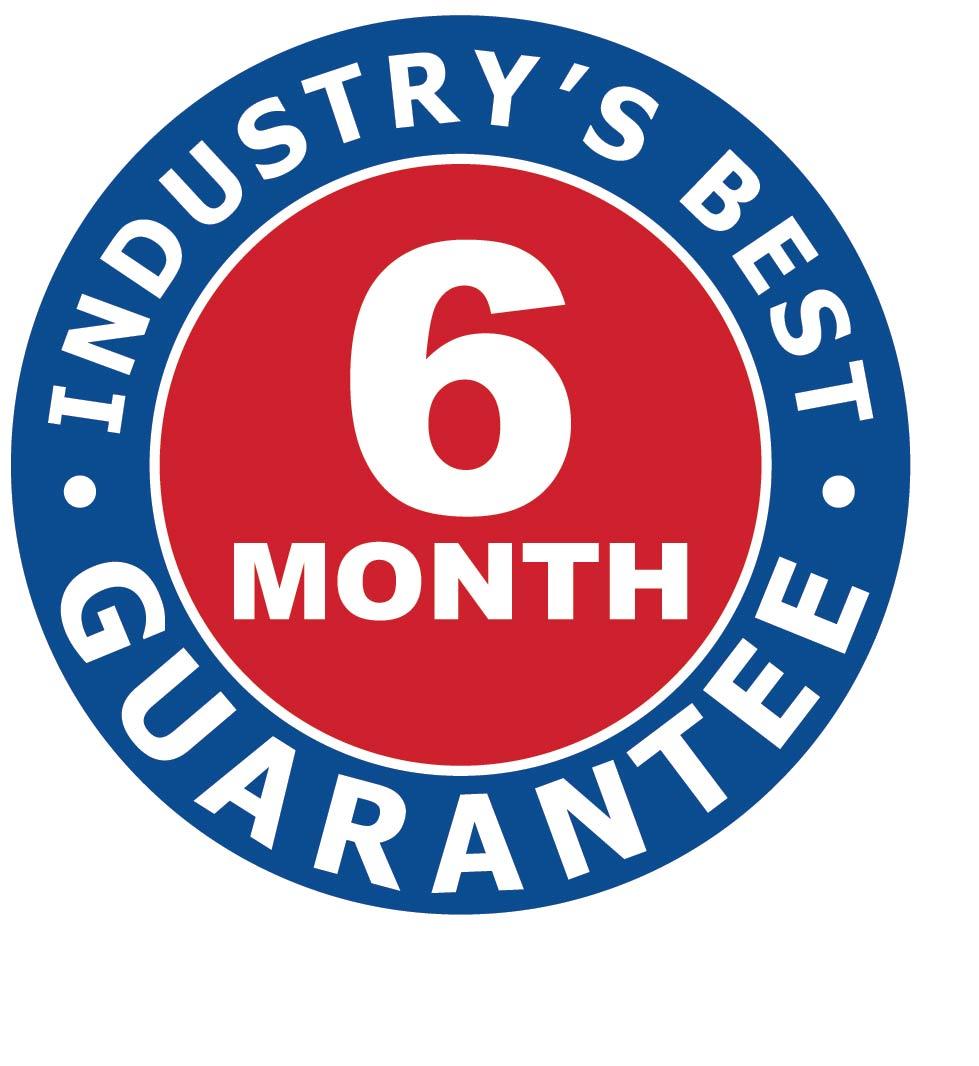 Outdoor Massachusetts flags are both beautiful and functional. Carrot Top fashions Outdoor Flags in two different exclusive fabrics so that you may choose the flag best built for your location and weather conditions. Both flags are made with superior materials and showcase bright bold, fade-resistant colors. For more information about our Outdoor Massachusetts Flags, see the description tab below. Made in U.S.A.
Our Outdoor Massachusetts flags are the most versatile state flags available. These flags are constructed in both Beacon® Nylon and Patriarch® Polyester. Beacon® Nylon Massachusetts flag are made with extra tough, lightweight nylon that flies effortlessly in the air and dries quickly. Beacon® flags are designed for milder climate zones with less severe winds. These flags are available in the following sizes: 12" x18", 2'x3', 3'x5', 4'x6', 5'x8', 6'x10' and 8'x12. Patriarch® Polyester Massachusetts flags are built with super strong, woven polyester that has the touch and texture of cotton. Patriarch® flags are best suited for coastal regions and areas with harsh winds. Sizes available include 3'x5', 4'x6' and 5'x8'. Made in U.S.A.
All flags are digitally printed with a single reverse finish.
Carrot Top strives to provide our customers with options that meet their needs and exceed their expectations. Our American flags are available in a variety of sizes and fabrics. The Patriarch® Polyester American flag is the best all-around flag available, while our Beacon® Nylon American flag is best all-weather flag obtainable. Carrot also features Boston City flag, NFL team flags. Consider owning a piece of history with one of a historical U.S. flag that salutes Massachusetts as the sixth state to join to Union on February 6, 1788. Our 13-star US flag and the Betsy Ross Flag are both available. For further details, please fill out our contact us form, and one of our Flag Pros will be in touch with you.