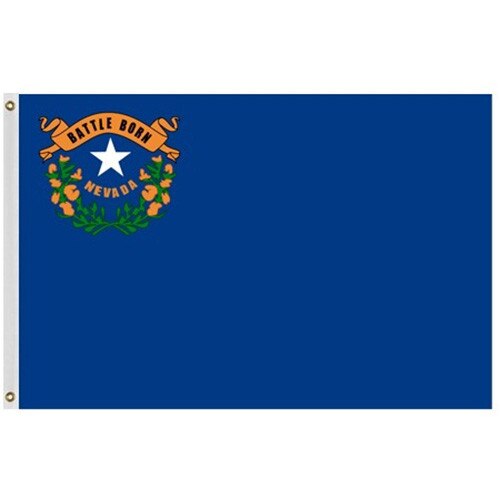 Details
Full Product Details of our Outdoor Nevada Flag: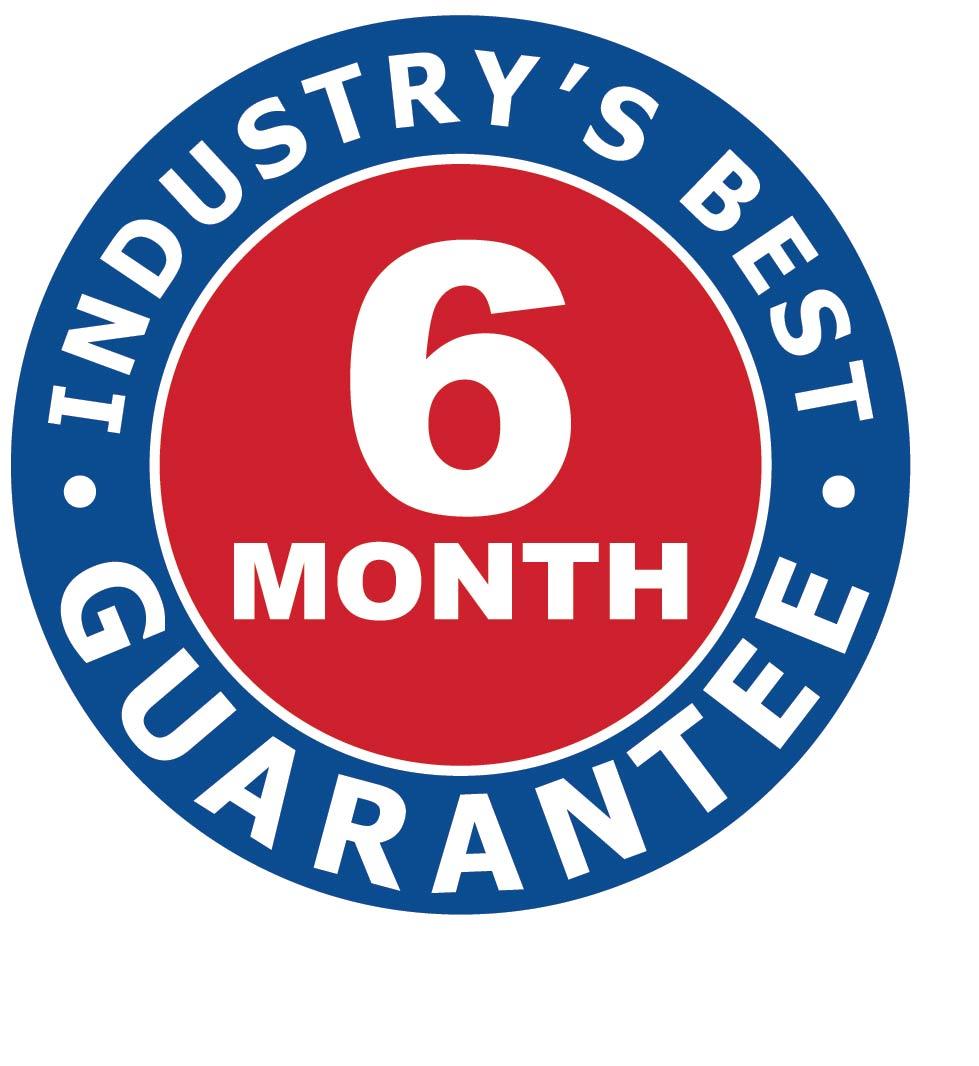 Wind, shine, or snow, our outdoor Nevada flags create spectacular state flag displays. Our outdoor state flags feature many high-quality features, including rust-resistant brass grommets, fray-resistant stitching, and bold and bright colors. Choose from Carrot-Top's exclusive fabrics, Patriarch® polyester, Beacon® nylon, or our brand-new Tough Ply Poly. Find your ideal Nevada state flag at Carrot-Top!


Six-month guarantee when you purchase our Beacon® nylon and Patriarch® polyester flags

Wide size selection to match the size of your flagpole

Strong canvas header and two brass grommets that attaches easily with halyard (flags 6'x10' and smaller)

8'x12' has two roped headings and one brass grommet for extra-strong connection points

Spectacular single-reverse finish with mirror images on both sides

Made in the U.S.A
Now Available in Our Brand-New Fabric!
Our outdoor Nevada flags are now available in our newest flag fabric, Tough-Ply Poly. Read on the learn if you should consider replacing your polyester flag with our newest flag fabric. Our Flag Pros can help you via their contact us form if you have more questions.
Outdoor Beacon® Nylon Nevada Flags
Outdoor nylon flags boast 200-denier SolarGuard® nylon. These nylon flags are specifically treated to withstand UV radiation, making them extra-resistance to harsh sun. Watch your flag hold its colors while competitor flags fade fast. Nylon flags gracefully wave even during the slightest breeze. Fly this flag if your area experiences mild to moderate winds or if you plan to display your outdoor Nevada flag on an outrigger flagpole. Now available in seven sizes: 12" x18", 2'x3', 3'x5', 4'x6', 5'x8', 6'x10', and 8'x12'.
Outdoor Patriarch® Polyester Nevada Flags
Crafted from tough, two-ply polyester with a cotton-like texture, our polyester flags are best for areas experiencing high winds. They are heavy-duty and withstand the harshest weather conditions of any flag. Choose from three popular sizes: 3'x5', 4'x6', and 5'x8'.
Patriarch® Tough-Ply Poly Nevada Flag
Our Tough-Ply Poly fabric combines traditional polyester durability with a lightweight design. Made from 100% polyester spun into a four-ounce open weave, this fabric reduces bulk and fabric strain, creating a long-lasting flag that dries quickly. Consider Tough-Ply Poly if you live in an area that experiences high winds. These flags allow for higher-resolution printing without bleeding, giving your state flag enhanced detail. Order in three spectacular flag sizes: 3'x5', 4'x6', and 5'x8'.
Pair Your Outdoor Nevada Flag with These Other Great Products
Pair your Nevada state flag with our Outdoor Beacon® Nylon American Flags or our outdoor Patriarch® Polyester American Flags for a stunning display. Like our nylon state flags, Beacon® Nylon US flags function best in areas with mild to moderate winds, while the Patriarch® Polyester flags maintain their shape and vibrant colors in strong winds.


Looking for a third outdoor flag to add to your display? Our military flags perfectly complement US state flags. We carry flags for all six branches of the armed forces and the POW/MIA flag, so you can support our brave servicemen and women. Additionally, our custom flags are an excellent option for businesses looking to proudly showcase their branding and logo.


Shop at Carrot-Top, and you can hoist your Nevada state flag high and proud with a sturdy flagpole. Carrot-Top Industries offers a vast selection of commercial flagpoles, including our heavy-duty architectural-grade flagpole, ideal for flying multiple flags gracefully.
Brief History and Symbolism of the Nevada State Flag
The Nevada state flag features a deep blue background with a silver star between two sprays of sagebrush. The blue represents the clear skies of Nevada, while the silver star symbolizes the state's silver resources. The sprays of sagebrush signify Nevada's native flora. The words, "Battle Born," proudly reflects Nevada's entry into the Union during the Civil War.
Other Nevada Products for Sale
In addition to outdoor Nevada state flags, we offer indoor flags, stick flags, and outdoor banner flags. See our Nevada flag category page for the full list of products.
Celebrate the State of Nevada with Carrot-Top!
Carrot-Top proudly serves cities and municipalities across the country. Shop for flags, flagpoles, accessories, and more at Carrot-Top. Our dedicated Flag Pros are here to assist you. With over 40 years of experience and 15,000+ five-star reviews, we provide extremely high-quality products and an unmatched selection of made-in-America flags, including classroom flags, historical flags, and more. Fill out our contact us form for help shopping today!