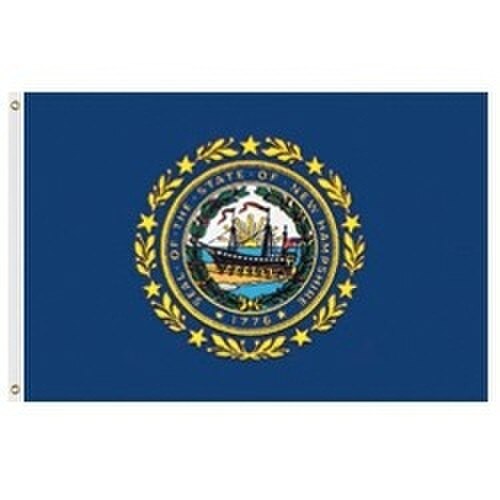 Outdoor New Hampshire Flags
Details
Full Product Details of Our Outdoor New Hampshire Flag: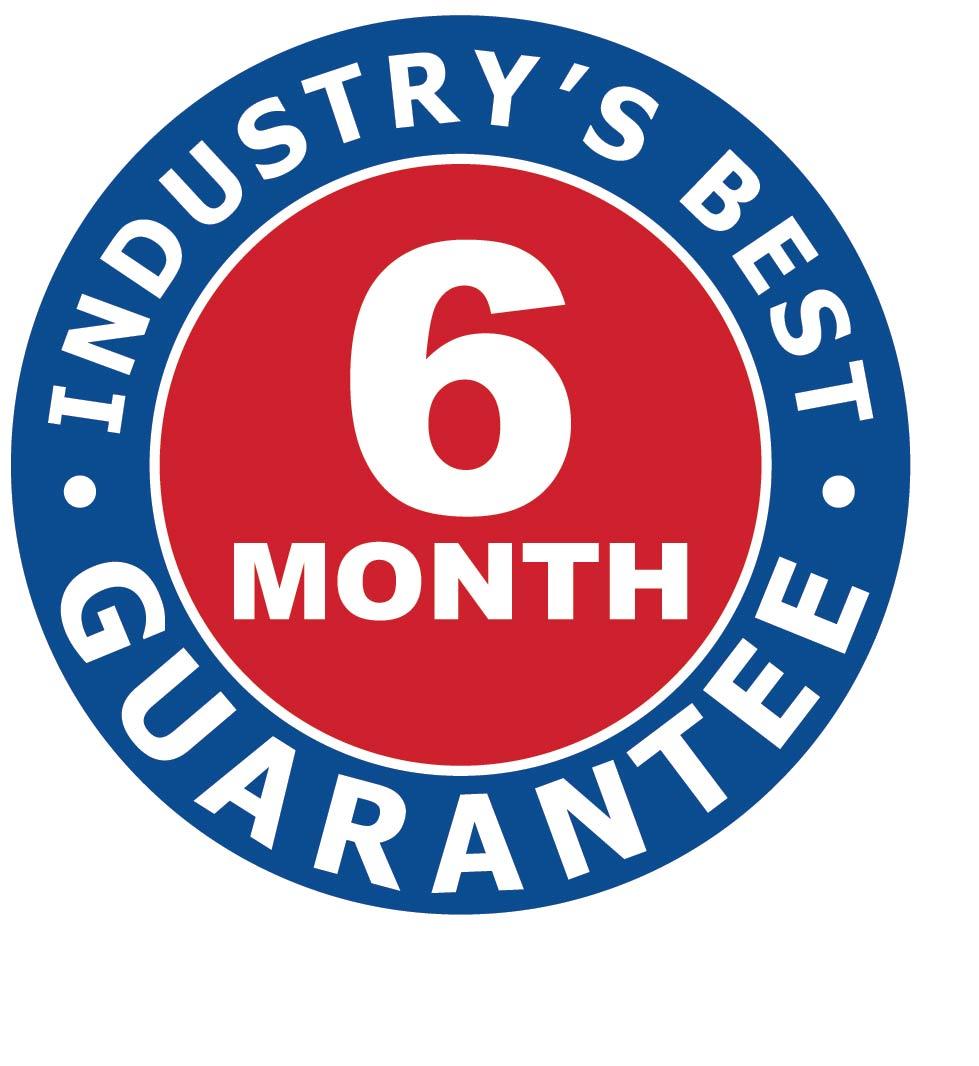 Show your Granite State pride with our beautiful state flags that are designed to impress and endure. You can choose from three high-quality fabrics, allowing you to create impressive displays that stand the test of time. Whether you're in the northern mountains or the southern coast, our wide range of fabrics can help you find a flag for any area. Don't wait — order today and see why so many customers trust Carrot-Top for all their flag needs.

Fray and fade resistant — built for New Hampshire winters

Ultra-strong canvas header featuring two rust-resistant brass grommets (6'x10' flags and smaller)

Larger, 8'x12' flags have two roped headings and one brass grommet for extra strong connection points

Industry's best guarantee with the purchase of

Beacon® nylon or Patriarch® polyester New Hampshire flags

Wide selection to match the height of your flagpole

Made in the U.S.A
Outdoor New Hampshire Flags for Every Climate
If you need assistance choosing a suitable fabric for your outdoor New Hampshire flag, our Flag Pros are here to help. We offer three exceptional fabric options to suit various conditions. Read on to learn which outdoor flag fabric works best for you — or fill out our contact us form for additional assistance.
Outdoor Beacon® Nylon New Hampshire Flags
Our outdoor Beacon® Nylon New Hampshire flags are made with SolarGuard® 200 denier nylon, which is specially treated to resist the damaging effects of UV rays. That means our nylon flags are fade-resistant and flutter beautifully, even in the gentlest breeze. Plus, they dry quickly, making them perfect for wet weather conditions. If you live in an area with mild to moderate winds or want to hang your flag on your house or porch, our lightweight nylon flags are the ideal choice. Available in sizes ranging from 12"x18", 2'x3', 3'x5', 4'x6', 5'x8', 6'x10', to 8'x12'.
Outdoor Patriarch® Polyester New Hampshire Flags
Looking for something sturdy and resilient? Our polyester flags are crafted from two-ply polyester with a cotton-like texture. These flags can handle New Hampshire's harsh winters and fierce winds in coastal or mountainous regions. They are built tough for heavy-duty use and come in three sizes: 3'x5', 4'x6', and 5'x8'.
Patriarch® Tough-Ply Poly New Hampshire Flag
For a lightweight yet durable option, go for our Patriarch® Tough-Ply Poly New Hampshire flags. Using innovative Open Weave technology, these flags combine the strength of traditional polyester with lightweight construction. Made from 100% polyester spun into a four-ounce open weave, they dry quickly and remain lightweight, making them perfect for windy and wet weather conditions. They also print in a higher resolution, giving your flag enhanced detail. Choose from three excellent sizes: 3'x5', 4'x6', and 5'x8'.
Outdoor New Hampshire Flags Pair Well with Many Products!
Make your storefront stand out with Carrot-Top's quality outdoor flags. Pair your New Hampshire state flag with our Outdoor Beacon® Nylon American Flags, the best all-around flag designed to resist fading, be lightweight, and gracefully fly during gentle winds. We also carry Patriarch® polyester United States flags for extra toughness and durability.


Not sure which US flag fabric to choose? Ensure a uniform display using the same fabric for your American and US state flag. If flying them on the same flagpole, your US flag should be one size larger and fly above your state flag to adhere to the US flag code.


Looking to add a third flag to your display? Carrot-Top proudly offers military flags for all six armed forces branches and the POW/MIA flag, perfect for pairing with your state flags to display your national pride. For businesses seeking a unique touch, our custom flags are an excellent choice. Show off your company logo or design with a custom flag that distinguishes your brand.


Every flag needs a sturdy flagpole to hang their flag. Carrot-Top boasts a vast selection of commercial flagpoles, including our heavy-duty architectural-grade flagpole, perfect for flying multiple flags in areas with strong winds. Count on these durable flagpoles to withstand New Hampshire's harshest weather conditions for a lifetime.


New Hampshire Flag History
New Hampshire's official flag was adopted in 1909. It features the state seal encircled by a laurel wreath and nine stars. The nine stars represent New Hampshire's status as the 9th state of the union and one of the 13 colonies. The boat on the seal represents the frigate Raleigh, a warship built in Portsmouth in 1776. This is a reference to New Hampshire's crucial role in the fight for America's independence. During the Revolutionary War, Portsmouth was a major center for shipbuilding and helped America defeat Great Britain.
Other State of New Hampshire Products for Sale
In addition to our outdoor New Hampshire flags, we offer other variations of the state flag, including indoor flags, stick flags, and outdoor banner flags. Explore our selection of high-quality products on our New Hampshire flag category page to find the perfect fit for your needs.
Winter-Grade Flags for New England Weather
As a trusted supplier with over 40 years in the flag industry, Carrot-Top provides businesses, government agencies, and schools with durable commercial-grade products. Our flags are built to withstand New England weather conditions and will proudly display your state pride year-round. Shop online to view our wide range of historical flags and more. If you need assistance, our knowledgeable Flag Pros are just a click away via our contact us form. Experience unmatched quality and service with Carrot-Top today.