Outdoor New York State Flag For Sale
Details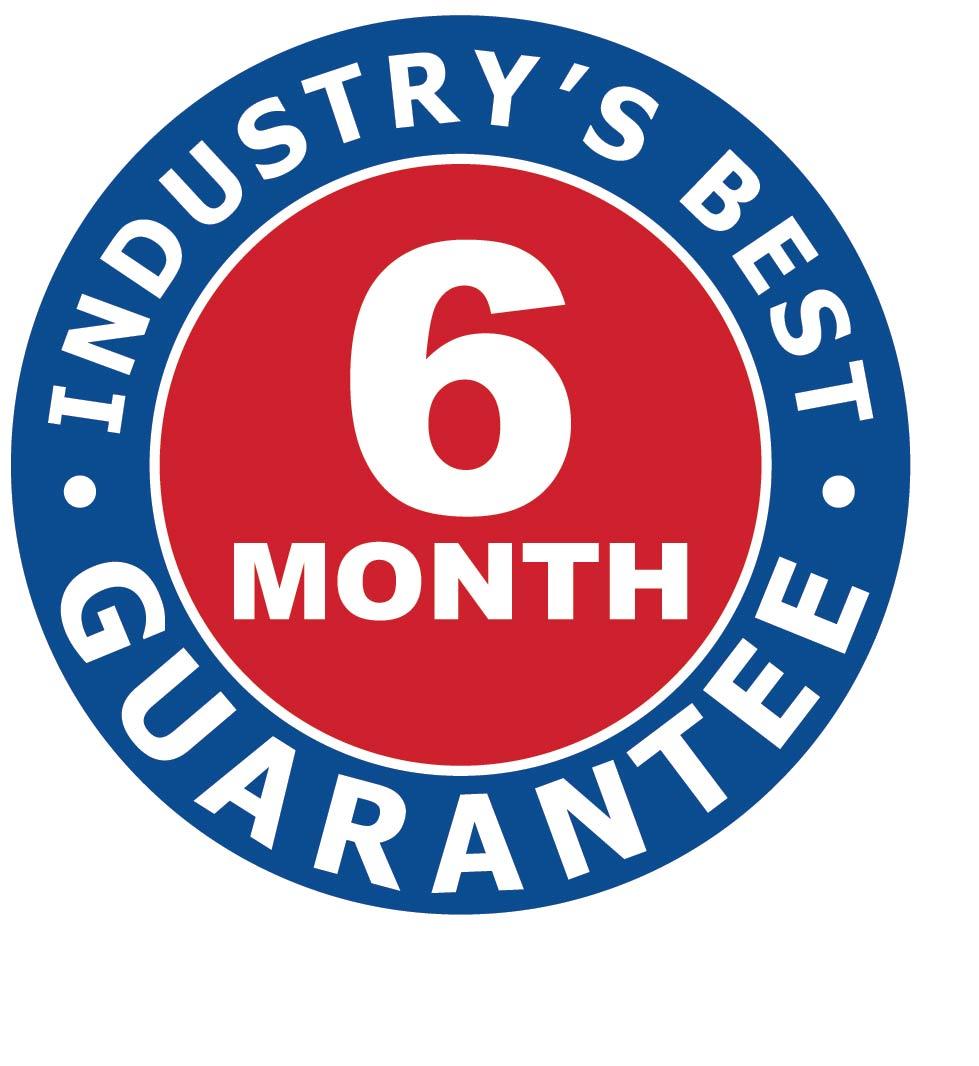 Full Product Details of our Outdoor New York Flags:
Express your love for the state of New York with a brand-new official state flag. Our New York state flags for sale feature quality fabrics and bright, bold colors for a dynamic outdoor display. Choose between three weather-resistant materials to receive a flag optimal for your area. Our Patriarch® polyester and Beacon® nylon fabrics have a six-month guarantee, meaning we will send you a free replacement if your flag tears, rips, or frays during that time frame.

Single reverse finish with mirror images on both sides

Strong canvas header with rust-resistant brass grommets

Steel-infused roped headers on flags 8'x12' and larger

Available in several sizes to match your flagpole's height

Made in the U.S.A.
Choosing the Right Outdoor New York State Flag
Looking for an outdoor New York flag that matches your weather conditions? Carrot-Top carries our state flags in three fabrics: nylon, medium-weight polyester, and heavy-duty polyester. Read on to learn which fabric type works best for you.
Outdoor Beacon® Nylon New York Flags
These New York flags are made from lightweightSolarGuard® 200 denier nylon. In addition to drying quickly, these flags fly in very light winds and retain their vibrancy for long periods. Nylon flags are the best all-weather flags and wave beautifully during fair, sunny weather. Recommended for areas with mild to moderate winds, these New York state flags are for sale in seven sizes: 12" x18", 2'x3', 3'x5', 4'x6', 5'x8', 6'x10', and 8'x12'.
Outdoor Patriarch® Polyester New York Flags
When you live in an area that experiences harsh weather, count on this flag of New York to last the long haul. We craft our signature line of polyester state flags out of hefty two-ply polyester. This flag is soft to the touch and possesses superior strength that's resistant to the elements. Buy this flag if you live near the coast, on a mountain, or in any other area with severe winds. Order your official flag of New York in three sizes: 3'x5', 4'x6', and 5'x8'.
Patriarch® Tough-Ply Poly New York Flag
Our newest fabric type is an excellent lightweight alternative to polyester. Our Tough Ply-Poly flags are made from 100% polyester using Open Weave technology. This means the flag dries faster, is lightweight, and experiences less strain during heavy winds than traditional polyester. It even flies when wet! Plus, the unique fabric properties allow the flag to print with finer detail. Our Tough-Ply Poly New York state flags are for sale in three sizes: 3'x5', 4'x6', and 5'x8'.
History and Meaning Behind the New York Flag
The New York legislator adopted the official New York flag in 1901, basing its design on the state seal. Currently, the flag features a coat of arms on a dark blue field. In the center of the coat of arms sits a depiction of the Hudson River backdropped by mountains and a rising sun. On each side of the picture are the figures of Liberty (left side) and Justice (right), each representing a core value of the state. Above the shield is a crest consisting of a bald eagle with its wings spread, representing protection and vigilance. A ribbon with "Excelsior," Latin for "Ever Upward," spells out the state motto. The motto is often used to express a striving for greatness.

For more information on the state flag's official meaning and the full selection of New York state flags for sale, check out our New York State Flag category page.
Are You Looking to Pair Your US State Flag with Other Flags?
Carrot-Top has everything you need to show your love for your country and the Empire State. When choosing an American flag to pair with your state flag, we recommend matching your fabrics. Our Beacon® Nylon American Flags are a customer favorite and fly well in all weather. Our Patriarch® Polyester American Flags outlast the competition in areas with harsh weather. These flags come in many sizes to complement your state flag. When selecting an American flag to pair with your state flag, please choose a flag that is one size larger to preserve proper flag etiquette.

Looking for a third flag to add to your display? Choose from any of our military flags or POW/MIA flags. Carrot-Top also carries the New York City flag. Our NYC flags feature the city seal printed in a single reverse finish and rust-resistant brass grommets.
Carrot-Top Provides Quality State Flags
Carrot-Top continues to provide quality products for one-time events, ongoing presentations and permanent displays. We are proud to offer state and American flags in several sizes and fabrics. If you have questions about which size or fabric to purchase, please fill out our contact us form. A Flag Pro will get back to you with suggestions.