Outdoor North Dakota Flags
Details
Full Product Details of our Outdoor North Dakota Flag: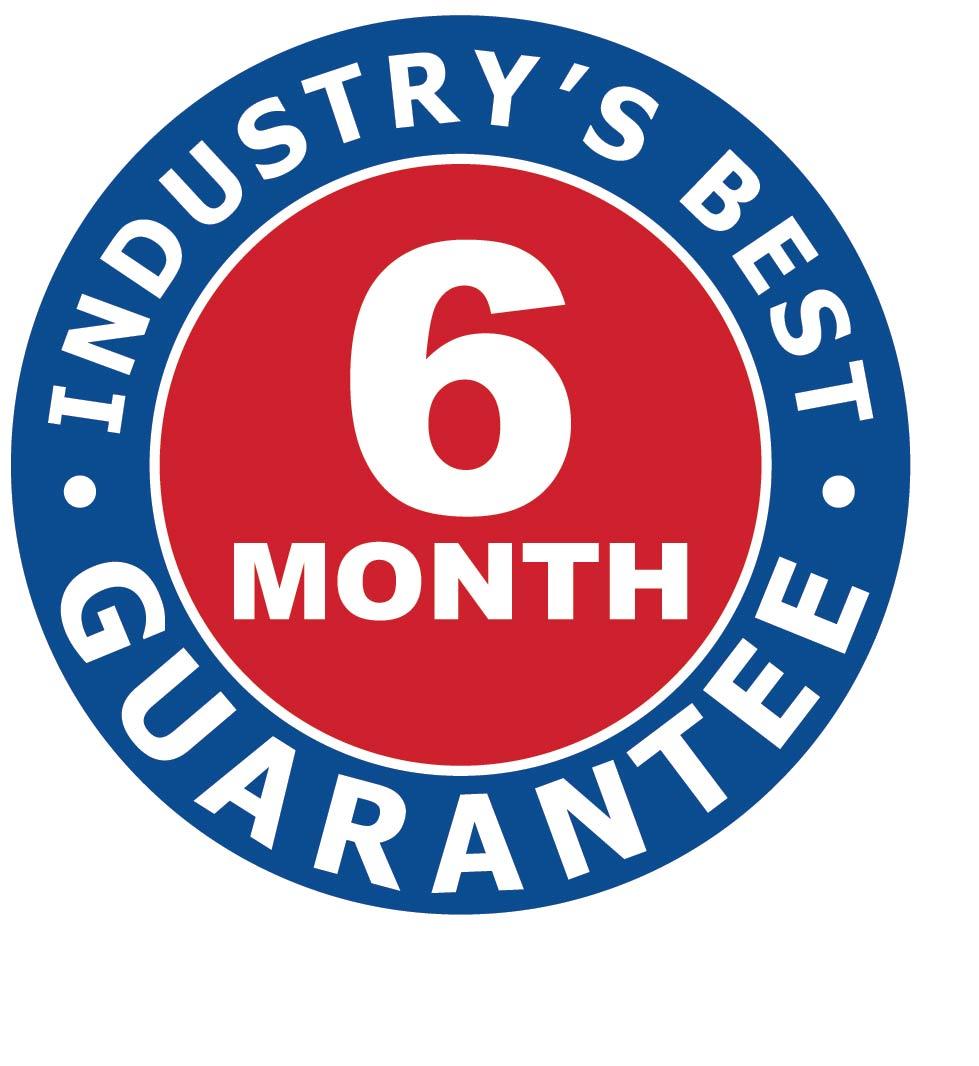 Celebrate your love for the Roughrider state with a brand-new outdoor North Dakota state flag. Our outdoor North Dakota flags are made from the highest caliber materials and are built to last in outdoor weather. Now available in our brand-new Tough-Ply Poly fabric, our outdoor flags will suit the unique conditions of your environment. Get a six-month guarantee when you order customer favorites like our Beacon® nylon or Patriarch® polyester fabrics. These North Dakota flags are for sale in several popular sizes.

Fray-resistant stitching and vibrant, long-lasting dyes

Digitally printed with a single reverse finish

Finished with a strong poly-duck canvas header with brass grommets

Larger, 8'x12' flags, use steel-infused roped headings for an even stronger flag display

Made in the U.S.A
Choosing the Right Outdoor North Dakota State Flag
Our three stunning fabrics outlast the competition in durability and fade resistance. Read on to learn which fabric works best for you.
Outdoor Beacon® Nylon North Dakota Flags
Beacon® nylon flags are made from lightweight 200-denier nylon that resists fading and mildew. As our recommended all-weather, all-use flag, nylon performs best when flown in mild to moderate areas. Fly outdoors on an in-ground flagpole using halyard or hang on a wall-mount flagpole. These flags flutter easily during slight breezes. Now for sale in seven sizes:12" x18", 2'x3', 3'x5', 4'x6', 5'x8', 6'x10', and 8'x12'.
Outdoor Patriarch® Polyester North Dakota Flags
Polyester flags are our most heavy-duty US state flags. They feature spun two-ply polyester with a cotton-like texture and superior strength. Because of their strong construction, they can withstand high winds and are the best-performing flag for open plains and mountainous areas. Grab your outdoor North Dakota flag in our three most popular sizes:3'x5', 4'x6', and 5'x8'.
Patriarch® Tough-Ply Poly North Dakota Flag
Carrot-Top is excited to introduce our newest fabric, Tough-Ply Poly. Tough-Ply Poly combines many of the pros of polyester and nylon. Its fabric is made from a four-ounce polyester weave that can withstand harsh winds without being too heavy. Because it is lighter than traditional polyester, it dries quickly and even flies when wet.

Get stunning details in your North Dakota state flag emblem when you order Tough-Ply Poly. Its fabric properties allow for higher-resolution printing without bleeding! These outdoor flags come for sale in three sizes: 3'x5', 4'x6', and 5'x8'.


Pair Your Outdoor North Dakota Flag with Other Great Products
Carrot-Top customers can choose from several high-quality flags when doubling up their display. Our outdoor American flags come in several sizes and fabric types to match your outdoor North Dakota flag. Choose from customer favorites like the Patriarch® polyester or Beacon® Nylon American Flags for a uniform display. These flags have premium features like a strong canvas heading, brass grommets, and a six-month guarantee against fraying and tearing.

Plan to fly your US flag on the same flagpole as your outdoor state flag? Select a flag one size bigger than your state flag to maintain proper etiquette.

Live in North Dakota and want to support your state's major Air Force bases? Fly an indoor or an outdoor military flag. Our military flags come in several sizes and designs, including our top-selling POW/MIA flags.


When planning to fly multiple flags, you need a strong flagpole to support their weight. Our heavy-duty architectural-grade flagpoles can hold multiple flags while withstanding very high winds. For our full selection of commercial flagpoles, shop on our category page.
What Other North Dakota Flag Products Can I Buy?
Show your state pride in any setting when you shop at Carrot-Top. In addition to our outdoor North Dakota flags, we have indoor flags, stick flags, and flag sets. Check out our North Dakota flag category page for the full list of products.
At Carrot-Top Our Flag Selection is Unmatched!
Carrot-Top offers a wide selection of flags, ensuring businesses can find the perfect product to represent their brand, state, or community. Whether it's American flags, historical flags, classroom flags, or custom flags, Carrot-Top has it all. To get started with checkout, select your size, material, and quantity before hitting "add to cart." Our experienced Flag Pros are here to help if you need help adding items to your shopping cart. Fill out the contact us form to get started.