Outdoor Oklahoma State Flag For Sale
Details
Full Product Details of our Outdoor Oklahoma Flag: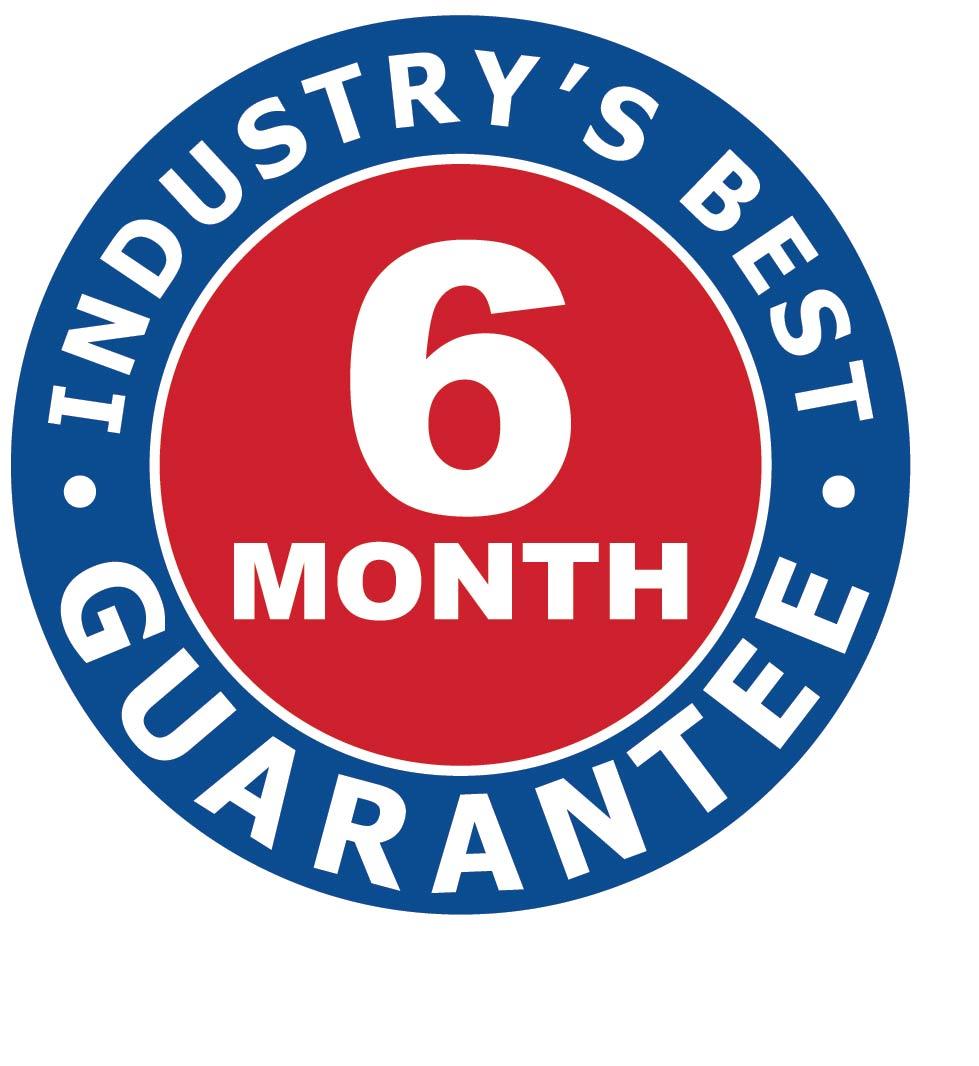 Proud Oklahomans can showcase their love for the 46th state with a brand-new Oklahoma state flag. Our outdoor Oklahoma flags feature rust-resistant brass grommets, high-quality printing, and a hefty canvas header. Order an official flag guaranteed to last multiple seasons when you shop at Carrot-Top. Now available in three fine fabrics; nylon, polyester, and Tough-Ply Poly.

Digitally printed with a single reverse finish

Features galvanized roped headings on flags 8'x12' and larger

Includes the industry's best six-month guarantee when you order in nylon or polyester

Made in the U.S.A.
Choosing the Right Outdoor Oklahoma State Flag
The Oklahoma state flag best for you depends on the weather in your area. Continue reading or contact our Flag Pros if you have questions about which fabric performs best in your location.
Outdoor Beacon® Nylon Oklahoma Flags
Choose nylon if you are looking for an all-weather, all-use flag. Our nylon Oklahoma flags are crafted fromSolarGuard® 200 denier nylon that flutters beautifully during low winds. This flag is perfect for mild to moderate winds or if you plan to hang it on an outrigger flagpole. This Oklahoma state flag is for sale in seven sizes: 12" x18", 2'x3', 3'x5', 4'x6', 5'x8', 6'x10', and 8'x12'
Outdoor Patriarch® Polyester Oklahoma Flags
Celebrate the Sooner State with our most durable fabric. Polyester flags are crafted from elegantly spun two-ply polyester that feels like cotton. Polyester outdoor Oklahoma flags can withstand the harsh winds of open plains and are perfect for displaying in areas with fierce winds. Available for sale in three popular sizes: 3'x5', 4'x6', and 5'x8'.
Patriarch® Tough-Ply Poly Oklahoma Flag
This is our newest Oklahoma state flag for sale. It features a four-ounce polyester weave spun with Open Weave technology. This reduces the
flag's weight and allows it to fly when wet. Compared to traditional polyester, this flag features higher-quality printing to showcase the detail of the Oklahoma emblem. Available in three sizes: 3'x5', 4'x6', and 5'x8'.
Brief History of the Oklahoma Flag
The flag of Oklahoma has gone through various changes over the years. The first Oklahoma state flag (1911-1925) was a red flag that featured white and blue stars and the number 46 to represent Oklahoma's admission into the union. The Oklahoma state legislature replaced the flag in 1925 because they believed it closely resembled Russian communist banners.


The new flag had a blue field with a buffalo-skin shield in the center. The shield included seven eagle feathers and six crosses. It was set beneath a calumet (peace pipe) and an olive branch. Louise Funk Fluke designed the flag in collaboration with the Oklahoma Historical Society. The Osage shield represents the state's history and robust Native American population. The olive branch and calumet are symbols of peace forged between European Americans and Native Americans. The Oklahoma legislature added the state's name to the flag in 1945.
Pair Your Oklahoma State Flag with Other Flags!
Get creative with Carrot-Top's spectacular collection of outdoor flags! You can choose from any number of our military flags, custom flags, or American flags when pairing your outdoor Oklahoma flag with other flags. Our Beacon® Nylon American Flags are our finest flags and include a six-month guarantee when purchased. We also offer Patriarch polyester US state flags designed for flagpoles in high wind areas, also guaranteed to last at least six months. If flying your American flag on the same flagpole as your state flag, please ensure it is at least one size larger to adhere to the flag code.

Shopping for a flagpole to display your flag? We recommend any of our Majestic™ flagpoles. Majestic™ flagpoles are sturdy and have a lifetime guarantee on the flagpole's shaft. Choose our commercial-grade aluminum flagpoles if you live in an area with mild to moderate winds. For a sturdy, longer-lasting flagpole, choose our heavy-duty architectural-grade flagpole. Our Flag Pros can answer any questions about flags or flagpoles.
Why Buy Your Oklahoma State Flag from Carrot-Top?
Carrot-Top Industries is the most trusted supplier of state and American flags. Our wide selection of flags and quality customer service make us the preferred retailer for large businesses and government agencies. To start your order, checkout online or fill out our contact us form to speak with a Flag Pro.