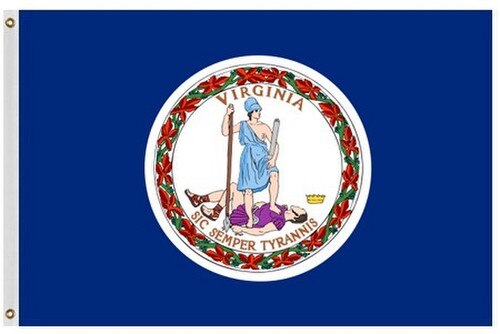 Outdoor Virginia Flag For Sale
Details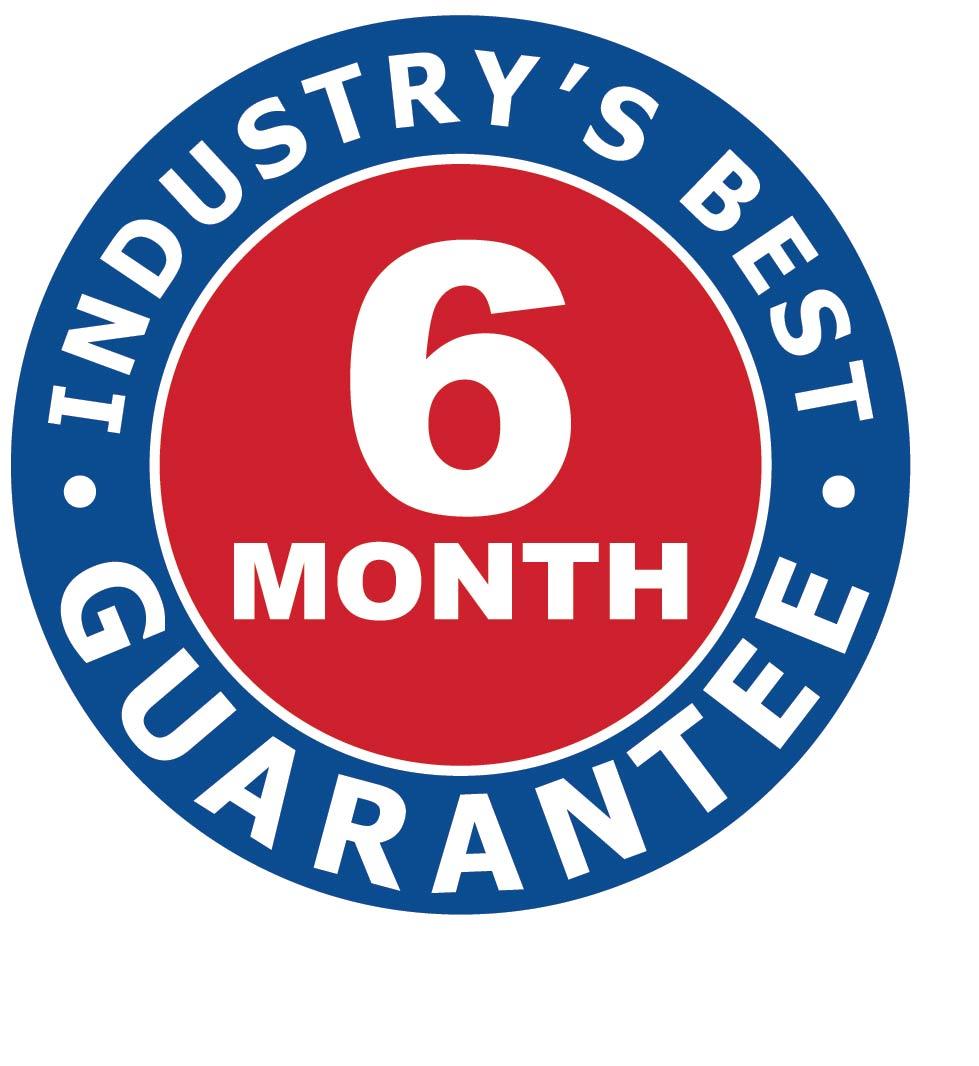 Full Product Details of the Outdoor Virginia Flag:
Celebrate your love for the Old Dominion state with our beautiful Virginia state flags. Designed with superior craftsmanship and durability, these stunning outdoor VA flags feature bright, bold colors and exquisite lock stitching. Choose from various popular sizes and three fabric types! See the description tab below for more details.

Six-month guarantee when you purchase our Beacon® nylon and Patriarch® polyester

Reinforced stitching for added appeal and durability

Bulk discounts available

Rust-resistant brass grommets for strong connection points

Galvanized-steel enforced rope headings on 8x12ft flags

Made in the USA
Virginia State Flags for Sale in Three Fabrics
You can purchase flags in our Carrot-Top exclusive fabrics, Beacon® nylon and Patriarch® polyester, or in our brand-new Tough-Ply Poly for a flag best suited for your area.
Outdoor Beacon® Nylon Virginia Flags
Our Beacon® nylon flags are perfect for the mild conditions found throughout Virginia. Made of strong and lightweight nylon material, these long-lasting flags will dry quickly and wave effortlessly in the slightest breeze. Purchase our best-flying and most cost-effective flag for mild climates in seven flag sizes: 12x18in, 2x3ft, 3x5ft, 4x6ft, 5x8ft, 6x10ft, 8x12ft.
Outdoor Patriarch® Polyester Virginia Flags
Our outdoor polyester flags are an excellent match for those looking for a heavy-duty flag that can withstand the elements. Crafted from tough, two-ply polyester, our Patriarch® polyester flags have a cotton-like texture and superior strength. Pair your polyester flag with a heavy-duty architectural-grade flagpole for an extra sturdy display. You can find these Virginia flags for sale in three sizes: 3x5ft, 4x6ft, 5x8ft.
Patriarch® Tough-Ply Poly Virginia Flags
Purchase your Virginia state flag in our brand-new fabric type. Our Tough-Ply Poly is made from 100% polyester and uses Open Weave technology to reduce weight. Its innovative design allows the fabric to dry quicker and fly during low winds while still holding up the same as traditional polyester. Our Tough-Ply Poly Virginia flags are for sale in three sizes: 3x5ft, 4x6ft, 5x8ft.
What is the Meaning of the Virginia Flag?
The flag for the Commonwealth of Virginia features the official state seal set atop a dark blue background. On the seal, the allegorical female figure of Virtus (Virtue) carries a sword and spear as she stands over the fallen king, meant to represent tyranny. The phrase, "Sic semper tyrannis," written on the bottom of the seal, translates to "Thus always to tyrants," meaning victory over tyranny. Go to our category page to learn more about the history of the Virginia flag or browse our other Virginia flags that are for sale.
What Flags Should I Pair with My Outdoor Virginia Flag?
Many choose to pair their Virginia state flag with an outdoor American Flag. Carrot-Top Industries' American flag selection is second to none. We have Beacon® nylon American flags and Patriarch® polyester American flags available in several sizes. Both fabric types come with a six-month guarantee, meaning we will send you a free replacement if your flag tears, rips, or frays within six months. When displaying your Virginia state flag on the same flagpole as your US flag, fly it underneath at a smaller size to maintain proper flag etiquette.

Virginians who want to fly a third flag can choose from several options within our flag store. Carrot-Top Industries carries a wide selection of military flags. You can honor several military branches by purchasing an Army, Navy, Marines, Air Force, or Coast Guard flag. We also offer custom flags so you can display your business or organization's branding.
Does Carrot-Top Offer Any Other Virginia Flags?
You can display your pride for the state of Virginia in several ways. In addition to our outdoor Virginia flags, Carrot-Top offers Virginia indoor flag sets perfect for the stage, office, or any indoor setting. These flags feature-rich, bold colors and a lined pole sleeve. Pair with a telescoping flagpole to adjust your display to any room. You can also purchase Virginia stick flags for a stylish, more portable display.
Why Purchase My Flags from Carrot-Top Industries?
Carrot-Top Industries offers a comprehensive selection of flags and flag accessories tailored to your business or organizational needs. With more than 40+ years of experience, our Flag Pros can help you select the ideal products for your display. Fill out a contact us form to get started.