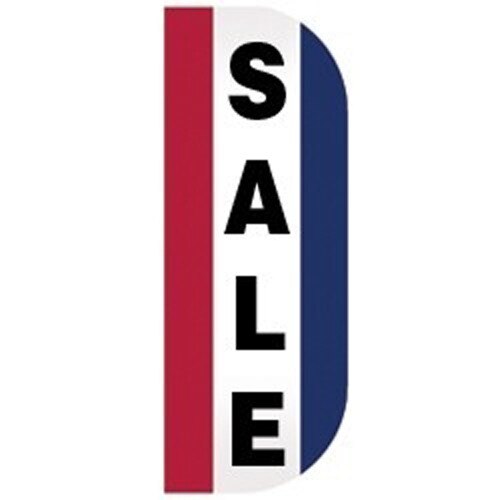 Sale Tall Flutter Message Flag
Details
Get the attention you deserve with our vibrant Sale Flutter Message Flag! For more information to assist your decision read below the options!
These flags are printed in a single/reverse fashion meaning that the message reads correctly on the front side, but reverse on the back, see the description tab below for more information.
Our Sale Tall Flutter flags feature red, white and blue colors and are finished with a pole sleeve. The flutter shape will allow movement with the slightest breeze! Easy to set up and weather-resistant, these can be used outside of your building or at any indoor venue!
Flag Size Options and Hardware Recommendations:
8'x2.5' intended for use with our 9 or 15' Super Poles®
10'x2.5' intended for use with our 15' Super Poles®
12'x2.5' intended for use with our 21' Super Poles®
15'x2.5' intended for use with our 21' Super Poles®
***Included with each pole kit purchase you receive a 2' PVC sleeve for in-ground outdoor installation. Other display base accessories available separately!***

Single/Reverse:
Reads correctly on the front side, reverse on the back