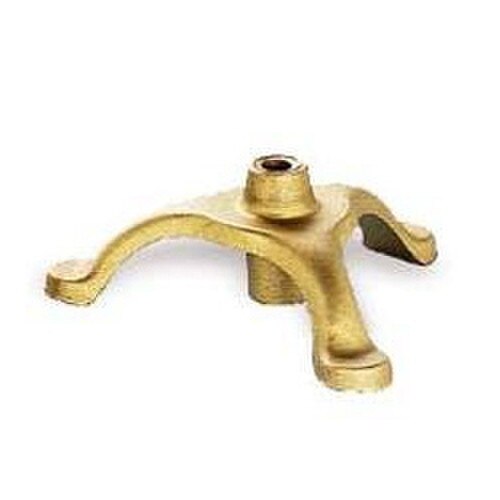 Victorian Indoor Flag Floor Stand
Details
The Victorian indoor flag stand is one of our premium cast iron flagpole stands. This flagpole base is deep-gold finished base. It also features an extra-long neck accommodate flagpoles. The longer neck allows flagpoles to be stabilized without the use of setting screws.
To use the Victorian flagpole base simply slide the flagpole into the long-neck sleeve and it is ready to use. The setting screws can be added for extra stability. The Victorian floor stand is built for use with 1" diameter flagpoles. Read the description tab below for more on the Victorian indoor flag Stand.
The Victorian Indoor flag stand is a gilt gold finished cast iron flag base made for 1" diameter flagpoles. These flagpole bases have a distinguished classic look to them and are perfect for use with a traditional oak pole wood pole. The gilt gold finish is also perfect for use with a gold fringed rayon flag which is recommended for use in indoor flag displays.
The Victorian flagpole stand weighs approximately 5.5lbs. and is built with a longer neck to accommodate taller flagpoles and without the use of setting screws to preserve a clean look. The Victorian stand is also stackable, allowing multiple bases to be stored away in a compact space for seasonal indoor flag displays.
*The Victorian Indoor Flag stand should not be used with flagpoles exceeding a height of 8 feet.*