Black Retractable Standing Banner With Custom Graphic
Details
Our Retractable Standing Banner with Custom Graphic is ideal for use at your indoor presentations, exhibits, fundraisers and banquets.
Compact design with carrying case
Sets up in minutes
Use your logo, name, photo and message to create a design that will help you stand out in the crowd
Proof provided before production
Made in U.S.A.
See below for more information
FEATURES
Complete with base, top snap rail and 3 piece bungee pole
Twin adjustable swivel feet for balance and stability
Lightweight sturdy construction
Carrying Case included
SPECIFICATIONS
Hardware Dimensions (assembled): 88.75" (h) x 33.5" (w) x 15" (d)
Graphic Dimensions: 33.5" (w) x 78.75" (h)
Set includes hardware and pre-mounted banner only; replacement banner must be purchased separately.
Place your order conveniently online and one of our Customer Care Professionals will contact you within 24 business hours to collect your logo, color and application needs. You will receive a proof to confirm your colors, logo and text are correct.
PLEASE ALLOW 2-3 WEEKS FOR PRODUCTION OF ALL CUSTOM PRODUCTS. Please fill out our contact us form and one of our Customer Care Representatives will reach out to you regarding rush orders!
What kind of artwork is required to produce the Retractable Standing Banner with Custom Graphic?
For Custom Digital Banners, all files must be vector. This means that the artwork created must be comprised of outlines, not pixels. All fonts used within the file should also be converted to outlines to avoid font substitution from occurring if we do not have the font that you used. We will accept font files if you are unable to convert the font to outlines.

We recommend using Adobe Illustrator CS3 and below for all of your artwork creation. If you have a version of Illustrator higher than CS3, we recommend saving the file down before sending it to make sure the artwork loads correctly. Acceptable file types includes .ai, .eps, and .pdf. Please be sure to include any applicable Pantone colors if they are used to make sure we match your colors correctly.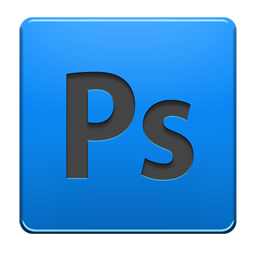 In some instances, if the current artwork is a 300dpi resolution or higher at the correct size of the product you are designing, and Adobe Photoshop generated file can be used. Acceptable file types includes .jpg, .eps, and .pdf. Because of the size of Photoshop files, you may need to mail your artwork in on a cd.
Please note: Even if the artwork was created in Adobe Illustrator or Photoshop, saving it as one of the following formats does not guarantee the file is an acceptable format. Our graphic artists will evaluate your artwork to ensure it is suitable for banner production before your order is processed.
What if I do not have the correct artwork format? Our graphic artists are here to help. For a small fee, they can recreate your logo or design for you in the proper format, ensuring you will have a quality-looking banner that is unique to your business.