Appliqued Custom Nylon Banners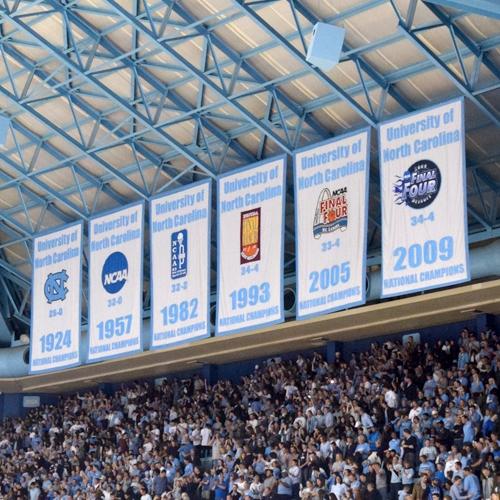 If you're looking for a really unique way to display your logo or commemorate a special event, Carrot-Top's Appliqued Custom Nylon Banners are a longtime favorite. The term "applique" is a variant of the French verb "appliquer," which translates as to "apply" or "put on".
Appliqued Custom Nylon Banners have long been popular for championship banners or other special occasions. They're a great choice for auditoriums, press boxes, gyms, auditoriums, stages, churches or anywhere you'd like to honor your city, show your school pride or just get your message across!
These custom banners feature top-quality construction, with tough 200 denier nylon (suitable for indoor or outdoor use). They are designed with double rows of stitching at all sides except the finishing side; larger banners (8' x 12' or larger) may have four rows of stitching at the edges. Popular finishing options include a pole sleeve at the top or grommets at the corners for ease of hanging. And of course, they're proudly made in the U.S.A.!
Appliqued Custom Nylon Banners sizes include 30" x 6', 3' x 6', 30" x 8', 3' x 8', 4' x 10' and 5' x 8'.
Interested in a Custom Appliquéd flag? Follow the link below to begin the quote process, or call Carrot-Top at 800-628-3524 and one of our customer care professionals will get you started. Pricing will be determined by the size, finishing and complexity of your logo and text. Please note that due to inherent limitations in the applique production process, your logo or image will be restricted to certain colors and color gradients or shading are not possible.

Or Call: 800-628-3524 for a price quote!
How Are Appliqued Banners Made?
The applique process for these fabric banners is suitable for simple, bold designs; it starts with your artwork being converted to a vector format, then plotted on to paper. The paper cutout is then placed on the colored fabric of your choice and transferred as a stencil onto the fabric.
This cloth fabric is then cut out, stitched to the custom banner's surface and the loose edges are neatly trimmed off for a distinctive texture and appearance. For double-sided applique' designs, two layers of banner fabric are actually used, with a liner between the layers. As a result, they are more than double the weight of a single-sided design, requiring more wind to flutter and fly.
Examples of custom appliqued banners: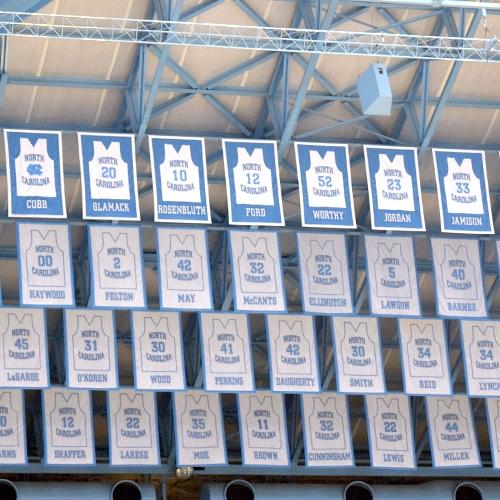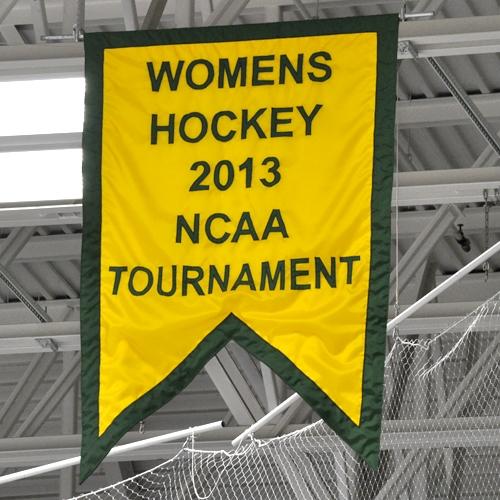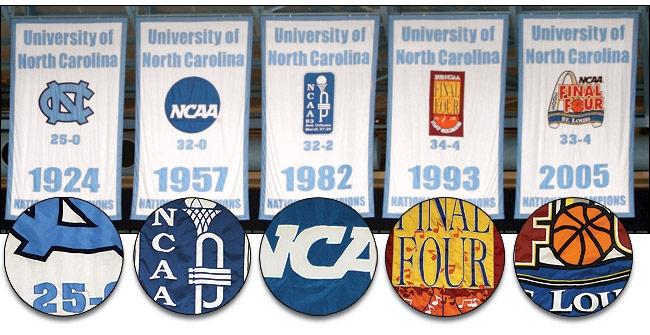 What kind of artwork is required to produce the banner?
For custom appliqued banners, all files must be vector. This means that the artwork created must be comprised of outlines, not pixels. All fonts used within the file should also be converted to outlines to avoid font substitution from occurring if we do not have the font that you used. We will accept font files if you are unable to convert the font to outlines.

We recommend using Adobe Illustrator CS3 and below for all of your artwork creation. If you have a version of Illustrator higher than CS3, we recommend saving the file down before sending to make sure artwork loads correctly. Acceptable file types includes .ai, .eps and .pdf. Please be sure to include any applicable Pantone colors if they are used to make sure we match your colors correctly.
Please note: Even if the artwork was created in Adobe Illustrator or, saving it as one of the following formats does not guarantee the file is an acceptable format. Our on-staff graphic artists will evaluate your artwork to ensure it is suitable for banner production before your order is processed.
What if I don't have the correct format artwork? Our on-staff graphic artists are here to help. For a small fee, they can recreate your logo or design for you in the proper format, ensuring you will have a quality looking banner.