Tennessee Community Honors Fallen Blue Angel with Unique Memorial
Published on
July 27, 2018 at 3:15:00 PM PDT July 27, 2018 at 3:15:00 PM PDTth, July 27, 2018 at 3:15:00 PM PDT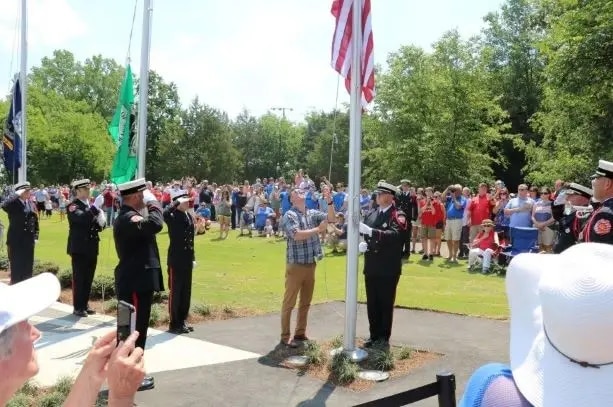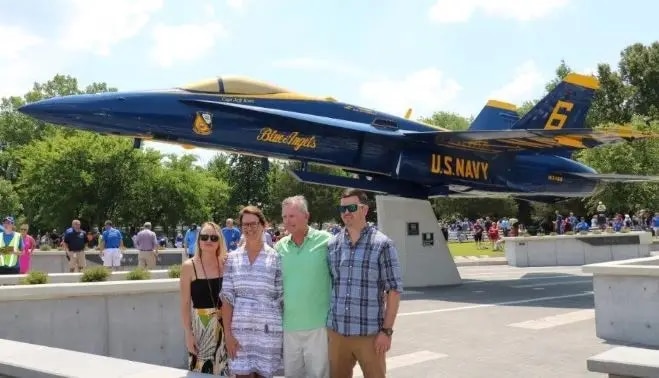 Smyrna isn't a well-known Tennessee town. It doesn't have the storied music history of Nashville and Memphis, or the railway and transportation fame of Chattanooga. But what it does have, is a lot of heart. It also has a lot of determination and a whole lot of community pride. Those characteristics were put to the test on June 2, 2016, when the town witnessed a shocking tragedy in their own backyard. That day, the Blue Angels were rehearsing for the upcoming Great Tennessee Air Show, which was to take place in Smyrna. The atmosphere was joyous—filled with excitement and anticipation to see the Blue Angels in flight. People watched from rooftops and parking lots as the Angels performed in the clouds above.
Pictured above: Kuss family members (Left to right: Christina Kuss - Widow, Janet Kuss - Mother, Michael Kuss - Father, Eric Kuss - Brother) pose for a photo during the memorial dedication. The Blue Angel F/A-18C Hornet aircraft is on permanent loan from the National Naval Association Museum in Pensacola, Florida.
But the scene suddenly turned tragic as one of the jets—the #6, piloted by U.S. Marine Captain Jeff Kuss, came crashing down. Kuss lost his life that day, leaving behind a loving wife, two children, and an entire community of mourning citizens. "It was as if we had lost a family member. When you lose a family member, you go through a grieving process, and that's what we have been doing for the last two years," said Smyrna Mayor, Mary Esther Reed, in a video interview on the town's memorial website.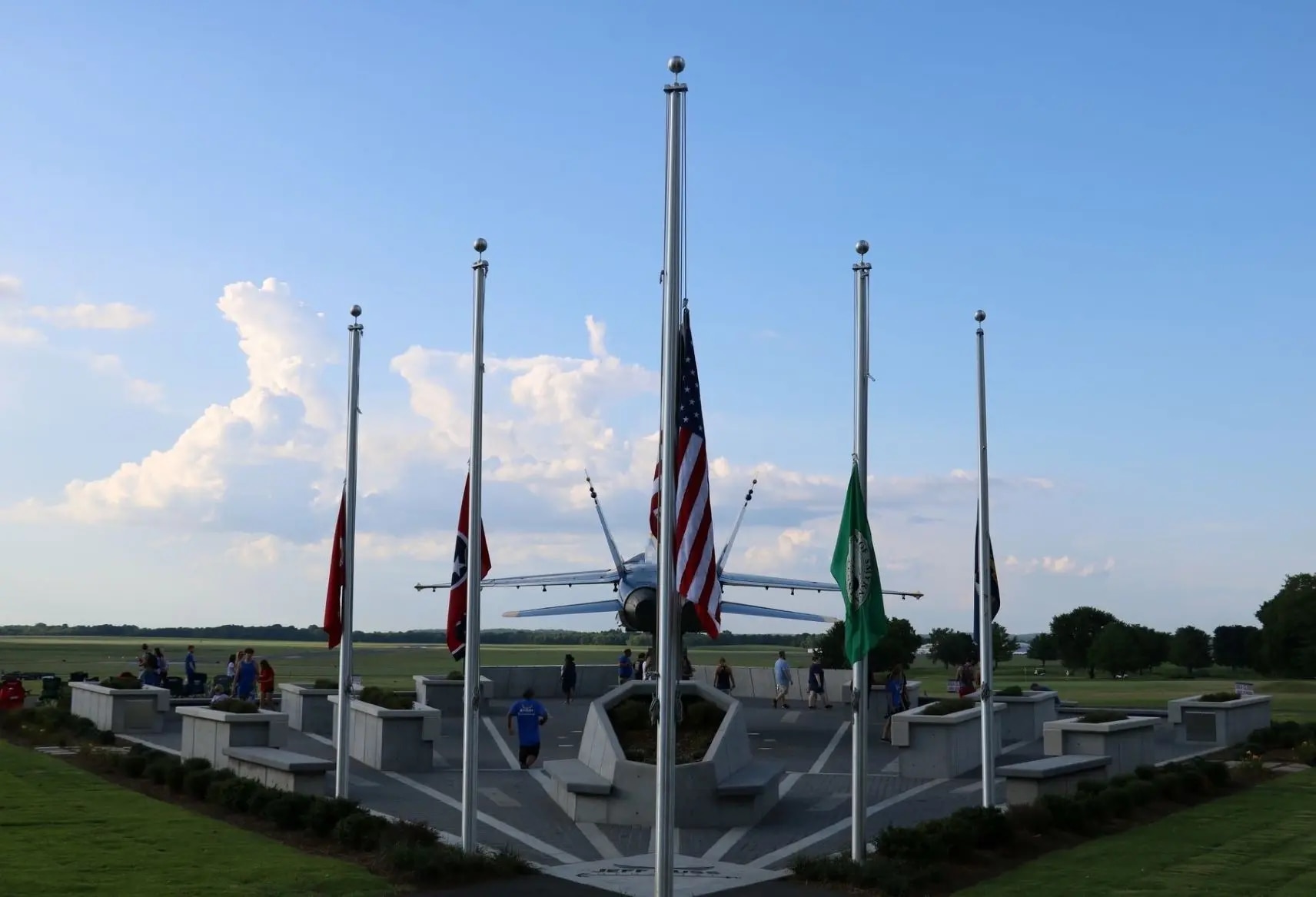 Although the Blue Angels are not stationed in Smyrna, they have been a source of the town's community pride since the 1970s. The tragedy was devastating to the town, looming like a dark cloud. From this point forward, they knew that they would forever hold a deep connection, a more somber one, to the Blue Angels. And they knew they needed to do something to honor Kuss' legacy—something that would properly represent the magnitude of the tragedy's effect on the town, and the huge loss they felt in their hearts.
The Fight for a Fitting Memorial
When town citizens proposed a memorial that would feature an F-18 Hornet, the official aircraft of the Blue Angels, they knew it would be a costly and time-consuming challenge. But that didn't stop them. They went to work figuring out how to obtain the jet and how to have it delivered to Smyrna. Within a few months' time, the National Naval Association Museum in Pensacola, Florida came through with a jet. Mayor Reed led fundraising efforts that kicked off with a generous $10k donation from the Blue Angels Foundation, $125k from the state of Tennessee, and multiple donations in varying amounts from cities across the United States to pay for pavers at the memorial. The project was well underway, but it was the citizens of Smyrna who truly came together to help the town reach their fundraising goal. The bulk of the monetary donations came from ordinary citizens—totaling nearly $1.5 million!
A Legacy of Being the Best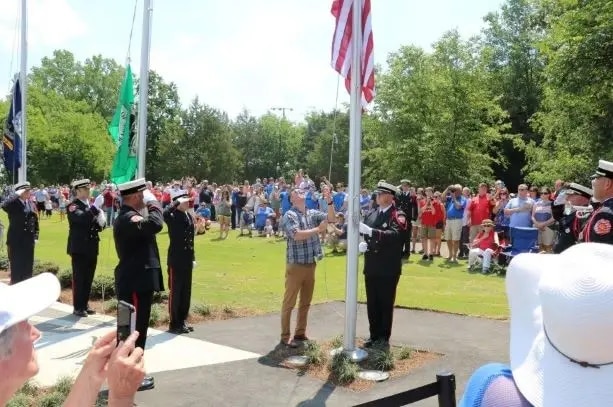 When Amber Hobbs from the Town of Smyrna contacted us to share her town's story, we were inspired and humbled to learn what her community had accomplished. They were able to secure a Blue Angel F/A-18C Hornet aircraft, raise enough money to have it delivered to Smyrna, build out a beautiful memorial site on which to display the aircraft, and they were about to unveil and celebrate their hard work to officially honor the late Captain Kuss in a dedication ceremony to take place on June 9, 2018. We wanted to be a part of the momentous effort to help Smyrna heal from the tragedy and honor this fallen hero. We were proud to donate the United States, U.S. Marine Corps, and U.S. Navy flags that now fly at the memorial site in Smyrna as a living tribute to the life and service of Marine Captain Jeff Kuss.
Photo: Eric Kuss, brother of Captain Jeff Kuss raises the American flag during the official memorial dedication on June 9, 2018. Smyrna, like many other small towns in America, is a place where growth never leaves behind tradition, and where community values matter. For Smyrna, the Blue Angels will always represent those values.
"It means so much to see everyone come together for a greater cause and to be invested…it makes me want to be better, and my hope is that when people visit the memorial, they get the same feeling," said Hobbs.
After two years of grieving, Smyrna can finally start to close this difficult chapter in its history. There is no doubt that the citizens of Smyrna will always honor and remember the tragedy that happened the summer of 2016, but they will continue to strive to be stronger, better versions of themselves every day.
To learn more about Captain Jeff Kuss, the town of Smyrna, and the memorial, visit: http://www.captjeffkussusmcmemorial.com
---
---
About the Author
Jenny Jolly | jjolly@carrot-top.com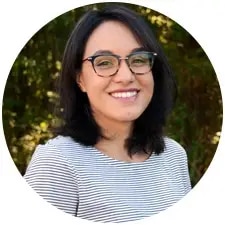 Carrot-Top Staff Writer, Jenny Jolly, has been blogging and writing for businesses since 2008. A self-proclaimed "Army brat", Jolly grew up on military bases overseas before settling back in her family's home state of North Carolina. "Growing up a bi-cultural American has taught me to appreciate the diversity of our great nation. Having experienced other cultures firsthand has also given me valuable perspective on what it means to be American—to love your country, to value your rights and freedoms, and to fully embrace the ideal of the American Dream," she said. It is her honor to serve Carrot-Top Industries in the shared goal of providing American-made U.S. flags and patriotic, special event, and custom-made products to military institutions, service member families, government agencies, schools, businesses, and individuals across the United States.