Carrot-Top Gives Back, Receives Award
Published on
January 26, 2016 at 2:54:00 PM PST January 26, 2016 at 2:54:00 PM PSTth, January 26, 2016 at 2:54:00 PM PST
Throughout the year Carrot-Top and its employees are approached with ways in which our corporate family may give back to our community and others. Carrot-Top explores opportunities where we might contribute to the well-being of organizations, our customers and all individuals. This year, our efforts included our work with National MS Society, Greater Carolinas Chapter during their annual Bike Rides and Fundraising Campaign. Multiple Sclerosis (MS) is a painful and debilitating condition that affects 21 million people. It causes problems with, vision, balance and muscle control. Although its affects individuals differently, it leaves many families with puzzling questions about how to cope with seemingly insurmountable physical, financial and health challenges. The disease is not only difficult to diagnose but currently has no cure. We at Carrot-Top want to help change that.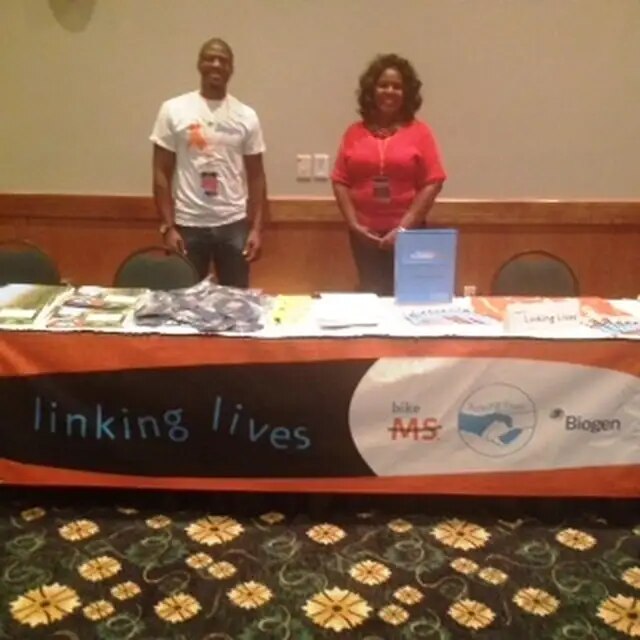 The National MS Society, Greater Carolinas Chapter honored Carrot-Top Industries as a recipient of one of its 2015 MOVE Awards. The award recognizes Carrot-Top for the outstanding contributions it has made to and for the MS Community in North and South Carolina. Carrot-Top's contribution of products included event-specific items like single- sided and double –sided custom corrugated plastic signs, custom teardrop flags and flagpoles, and custom digital vinyl banners. These items were placed in several areas along the bike route and event area to provide direction and information for supporters and participants. We are proud to have furnished the graphics service and products to support these events this past year.
The National MS Society hosts over 100 fundraising events across the country. Let's all help eradicate this terrible condition by joining the effort to cure MS and end the suffering of our friends and family members. To support those you know with MS, visit bikeMS and consider participating in a bike ride or fundraising event near you. Be sure to browse Carrot-Top's complete section of custom products for items that like custom tents, custom signs and custom flags and other items that may assist you in executing upcoming events or projects of your own. Whether for home, office, school or church, Carrot-Top's graphic artists are able to craft the perfect items for one-time events, on-going presentations and permanent displays. Shop our American flags including our exclusive Beacon® nylon American flag and our Patriarch® polyester American flags for your location's needs. For questions about any Carrot-Top item call (800) 628-3524 and speak with any member of our experienced customer service team.