As Passionate About Flags As We Are? You Should Join NAVA!
Published on
September 8, 2016 at 6:05:00 PM PDT September 8, 2016 at 6:05:00 PM PDTth, September 8, 2016 at 6:05:00 PM PDT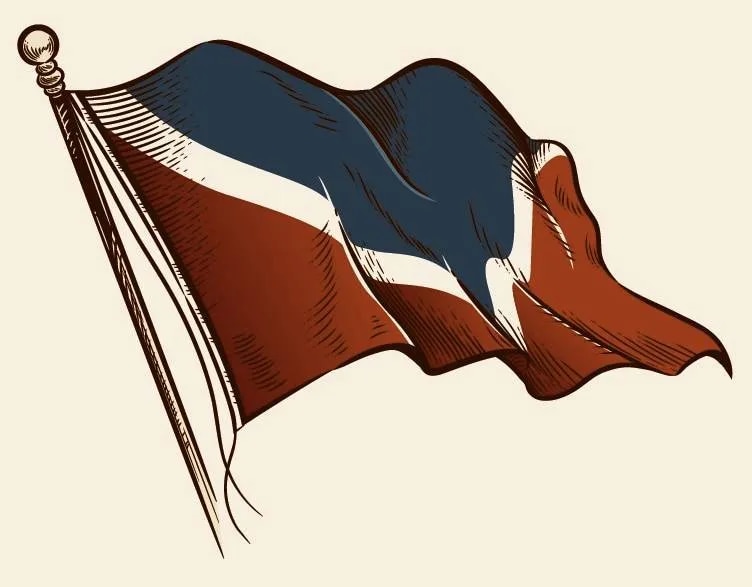 The North American Vexillology Association is devoted to the scientific and scholarly study of flags. For many of us, it's difficult to go far without seeing a flag. Whether at our local library, town hall, driving around or even at our homes- flags are everywhere. American flags, US state flags, corporate flags, POW flags, school flags and others are banners which symbolize much more than the fabric on which they are printed and poles on which they flag. Flags show our pride. They identify the things that are important to us and callout our allegiance, patriotism and support. The study of flags, vexillology, is the primary focus of NAVA, the North American Vexillological Association.
NAVA was founded in 1967 by professional vexillologist, Whitney Smith and other scholars who study the significance of flags. Smith's knowledge of flags and his efforts to promote its study spans more than five decades. During his prolific career he has organized the First International Congress of Vexillology (1965), established The Flag Research Center (now the Whitney Smith Flag Research Center at the University of Texas at Austin), cofounded The Flag Bulletin, the world's first journal about flags, and has written 27 books on the subject of flags. Smith has also designed several flags. One of NAVA's highest awards, the Whitney Smith Award, is named for him and honors individuals who make an outstanding contribution to North American Vexillology.
NAVA does more than just look at and display flags. The organization literally studies flags from around the world analyzing their cultural, historical, political and social significance. The Association also oversees an impressive roster of publications and organizes an annual meeting or conference in which vexillologists discuss and showcase their research. NAVA also supports and fosters flag conservation and flag research projects. The Association does not participate in the patriotic promotion of any flag. NAVA has members across Canada, the United States and around the world and serves historians, educators, museum directors, flag retailers, manufacturers and government officials.
If you have a passion to show the world that flags are more than colored pieces of cloth with different designs consider joining NAVA or attending a conference or event. The Twenty-Seventh International Congress of Vexillology will be held August 7-11, 2017 in London, England. NAVA also invites you to join them for flag-filled weekend at NAVA 50 in San Jose, California October 14- 16, 2016. Flags carry with the ethos of the people who design and display them. Start exploring and learning more about your favorite flags and the flags of the today. Membership in NAVA is open to anyone who loves and cares about flags.