New Flag Rules In Orange County, NC—What You Need To Know
Published on
May 17, 2018 at 6:21:00 PM PDT May 17, 2018 at 6:21:00 PM PDTth, May 17, 2018 at 6:21:00 PM PDT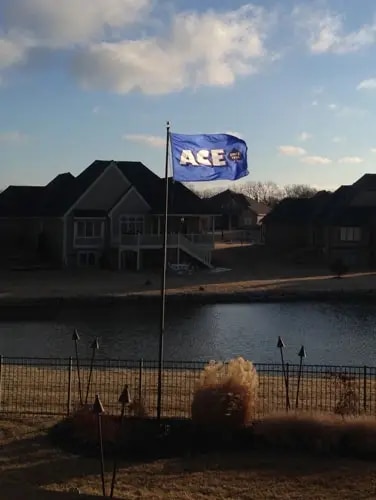 On May 15, 2018, the Orange County Board of Commissioners voted on a new set of rules affecting flag ordinances in unincorporated areas of Orange County. The new rules do not apply to property located inside town limits of Chapel Hill, Hillsborough, Carrboro, or Mebane.
Carrot-Top and Orange County Flag Rules
As a family-owned flag company located in Orange County for over 30 years, these new rules will affect our neighbors close to home—and those living just outside of our own hometown of Hillsborough, NC. We take pride in our role as an authority on flag etiquette. We are here for our local community as a source of expertise in all flag-related matters—whether it's keeping you abreast of local flag news, or providing the best in U.S., state, and specialty flags, flagpoles, and flag accessories.
What are the new flag rules?
Under the new rules, any new flags posted in unincorporated residential areas of Orange County can only be up to 24 square feet (4' x 6') and flown no higher than 24 feet. Property owners will be required to erect flags 20 feet from all property lines and will be limited to a single flagpole with a maximum of three flags. Properties in nonresidential areas can have up to three 54-foot flagpoles, each with a 96-square-foot (8' x 12') flag. Flags up to 12" tall can be displayed on grave sites in a cemetery.
You may download the full meeting minutes outlining the new flag rules from the Orange County Board of Commissioners meeting here.
When do the new flag rules take effect?
Those displaying existing flags that do not comply with the change in rules have one year to meet the new rules for displaying flags, however noncompliant flagpoles may remain until damaged or replaced.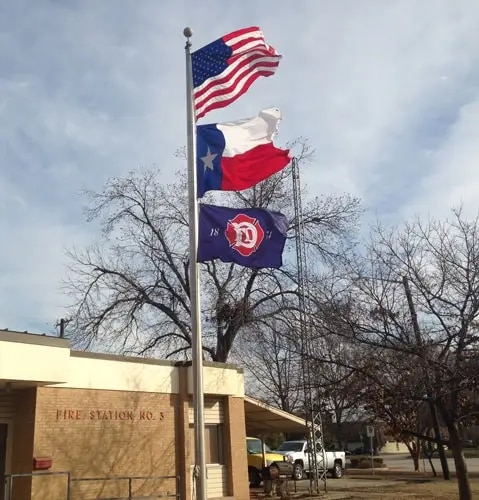 How Can We Help?
Are you affected by the new flag rules in Orange County, NC? Carrot-Top can help you get your flag display in compliance with new county regulations. Give us a call at 800-328-6824, or contact us at service@carrot-top.com to speak with a knowledgeable and friendly customer service representative.
About the Author
Jenny Jolly | jjolly@carrot-top.com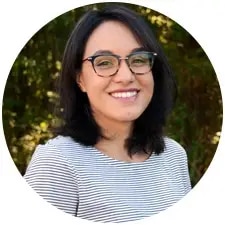 Carrot-Top Staff Writer, Jenny Jolly, has been blogging and writing for businesses since 2008. A self-proclaimed "Army brat", Jolly grew up on military bases overseas before settling back in her family's home state of North Carolina. "Growing up a bi-cultural American has taught me to appreciate the diversity of our great nation. Having experienced other cultures firsthand has also given me valuable perspective on what it means to be American—to love your country, to value your rights and freedoms, and to fully embrace the ideal of the American Dream," she said. It is her honor to serve Carrot-Top Industries in the shared goal of providing American-made U.S. flags and patriotic, special event, and custom-made products to military institutions, service member families, government agencies, schools, businesses, and individuals across the United States.