We Support Our Troops with the Fisher House Foundation
Published on
November 11, 2013 at 2:16:00 PM PST November 11, 2013 at 2:16:00 PM PSTth, November 11, 2013 at 2:16:00 PM PST
Carrot-Top Industries has always been proud to support our troops by offering quality American made products that allow organizations and businesses across the country show their support. Now we are taking it to the next level. We are proud to announce our pledge to support the Fisher House Foundation for the duration of one year by donating a portion of our profits from your purchase of our exclusive Support Our Troops flags to the organization and their many programs. Carrot-Top Industries is dedicated to supporting the Fisher House and we have decided to sponsor the organization with a donation up to $5,000. Help us make a difference and fly one of our flags at your home, office, or school today.
This amazing foundation began as a curiosity of Pauline Frost's in the 1970s after a clinic visit at the National Naval Medical Center in Bethesda, Maryland exposed her to an injured Sailor and his family arriving by helicopter with luggage. Living in the D.C. area, she knew that even a short stay would be expensive and likely beyond the means of most couples such as this one. This thought remained with her for years to come.
In 1990, Pauline, wife of Chief of Naval Operations Carlisle Frost, received a call from their friend, Zachary Fisher, who was already providing assistance to families of military personnel. Zachary was interested in expanding his support. When presented with Pauline's idea, Zachary said, "I'm a builder, I have my own architect, we can do this." The dedication of the first Fisher House was in 1991 by President George H. W. Bush at the National Naval Medical Center in Bethesda, Maryland, and the journey to aid our troops and their families took off.
At the tenth anniversary of the foundation's birth in 2000, a total of 25 houses were open to the families of the injured. Though the foundation's reach was growing each year, they wanted to find additional ways to show support. So in 2001, with the aid of the Defense Commissary Agency, Fisher House announced the Scholarships for Military Children program in which eligible recipients receive a $1,500 scholarship grant for continued education. Today, more than 6072 students have shared $10,000,000 in scholarship grants from this program.
Today, their "Hero Miles" program, as it is now called, has provided more than 40,000 tickets to wounded, injured, and ill service members and their families, worth nearly $63 million.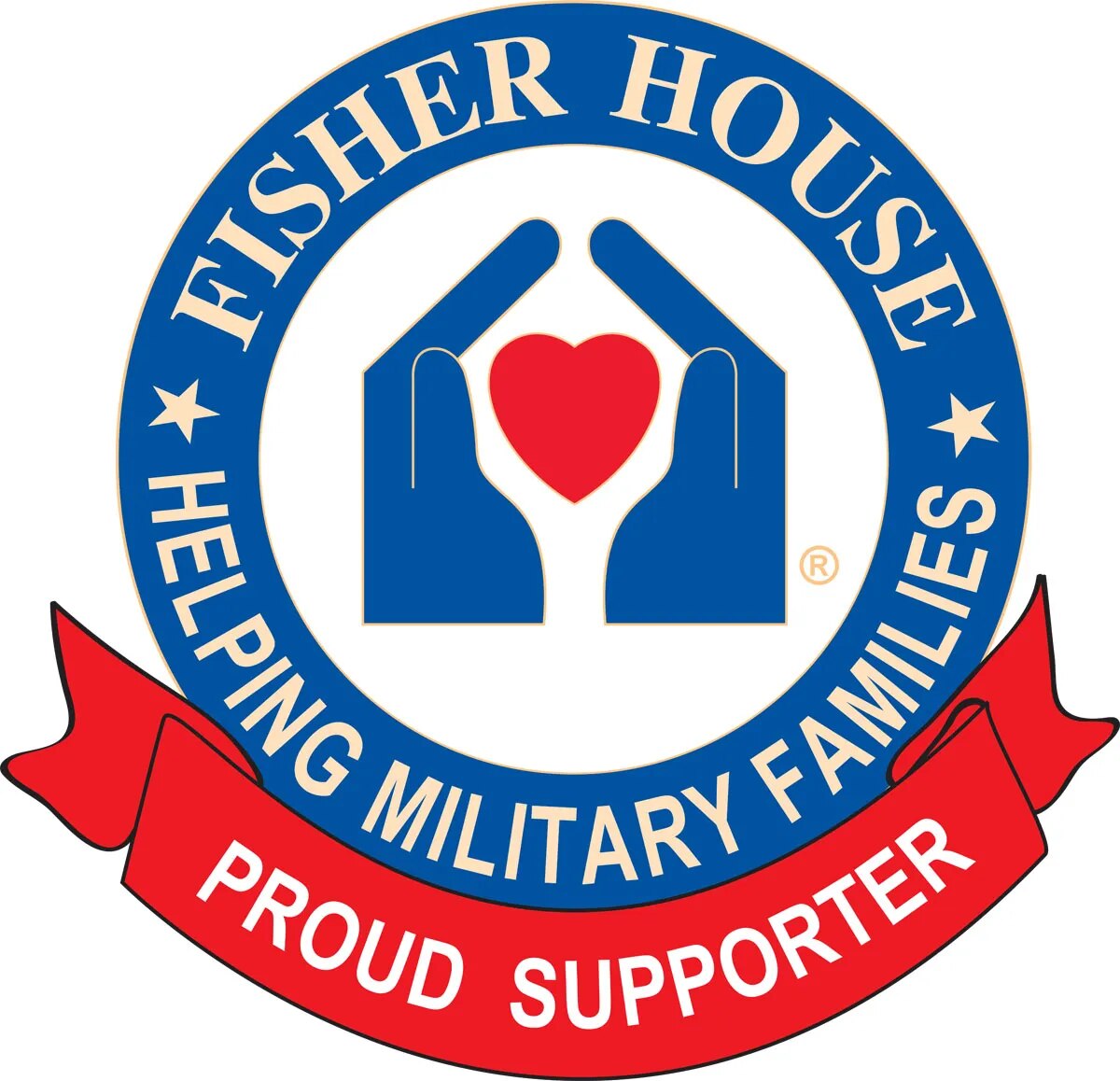 Currently, the Fisher House Foundation provides temporary lodging at 62 houses nationally, including one house located in the United Kingdom, for the families' of service members at major military medical centers. While these houses have full-time salaried managers, they still rely heavily on volunteers and support to improve operations and program expansion. Join Carrot-Top Industries in support of this amazing organization by purchasing one of our Exclusive Support Our Troops flags.