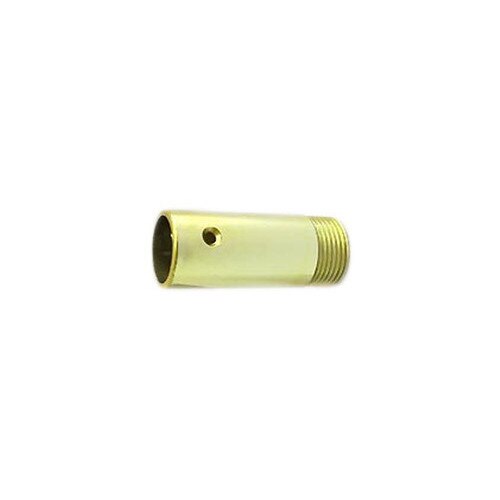 Gold Flagpole Ferrule For Indoor Ornaments
Details
A gold ferrule or flagpole cap is used to attach an ornament to a flagpole. This flagpole ferrule is made of high density plastic and will fit any of our plastic flagpole ornaments.
The gold finished ferrule has an inside diameter of 7/8" and an outside diameter of 1". A ferrule is included with the purchase of a new plastic ornament; individual ferrules can be bought as replacement parts. Read the description tab at the bottom of the page to find out more about our flagpole ferrule.
The gold flagpole ferrule is necessary when attaching an indoor flagpole ornament to a wooden pole and can be used with our Majestic™ telescoping poles as well. Flagpole ferrules not only hold ornaments in place they also help brighten your flag display, a gold ferrule can be paired with a wood pole and a gold stand to have a perfectly complimenting indoor flag display.
The traditional solid oak indoor flagpoles and oak jointed poles are not capable of accepting a flagpole without an adapter. The flagpole ferrule attaches to the end of a wood flagpole and accommodates a flagpole ornament by acting as the female part for the threaded joint on the flagpole ornament.
This flagpole ferrule is designed to fit on any of our indoor plastic flagpole ornaments and is not intended to be used with aluminum or brass ornaments.