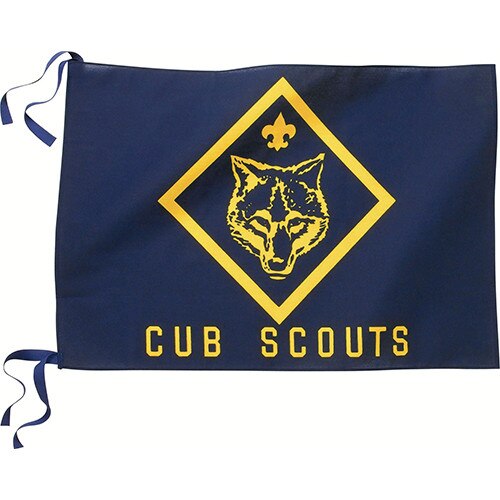 Cub Scouts Den Flag - 15" X 24" Nylon
Details
Buy a Cub Scouts Den Flag to show scouts pride. Official Cub Scouts Den Flag design.
15" x 24" nylon blue flag with gold Cub Scout logo
Pole ties to attach flag
Made in U.S.A.
See below for more information
Why Buy the 15" x 24" Nylon Cub Scouts Den Flag from Carrot-Top Industries?
Show Troop pride with a 15" x 24" Cub Scouts Den Flag made of heavy-duty nylon. The Cub Scouts Den Flag comes with gold letters on a blue background and the official gold Cub Scout logo in the center. Includes two pole ties at top and bottom to attach flag to a pole. Customize a flag for a Cub Scouts Den with Den numbers that are sold seperatly. Flag lettering regulations can be found in the Boy Scouts Of America Guide to Awards and Insignia or at https://www.scouting.org/resources/insignia-guide/. Made in U.S.A.
Questions? Let Us Help!
If you purchase the 15" x 24" Nylon Cub Scouts Den Flag, you may also be interested in our Flagpoles and Accessories, American Flags, Military Flags, Flags and Banners and Custom Products. We offer fast shipping on all in-stock products. Have a question or need help ordering something? Our Customer Care Professionals are waiting to assist you. Please fill out our contact us form and one of our Customer Care Representatives will be happy to get in touch with you!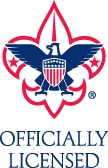 Boy Scouts of America®, BSA®, Cub Scouts®, and Venturing®, are either registered trademarks or trademarks of the Boy Scouts of America in the United States and/or other countries. Manufactured under license from the Boy Scouts of America. All rights reserved.