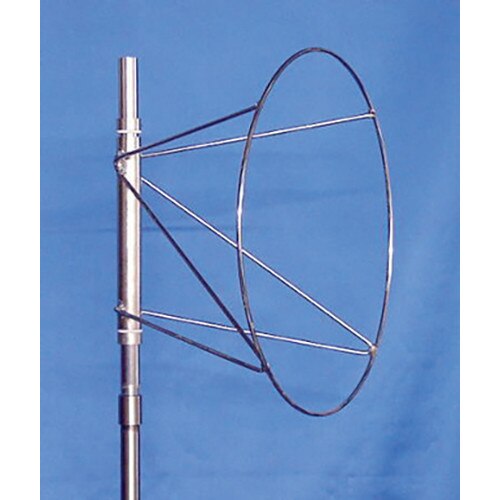 Details
Airport Windsock Frame features a simple a design and strong, durable materials. Frames have a hoop and bail and are made with sturdy aluminum. Windsocks most often used to indicate wind direction and relative wind speed. They are also popular with children as they have bright colors and colorful designs. For more information about our Airport Windsock Frames see the description tab below.
Our Airport Windsock Frames are designed to hold windsock 18" in diameter. These frames are 18" tall and feature a threaded bottom which has a 1" outside diameter. Cable ties are needed attach the windsock to the frame. Windsocks are built for outdoor use and may be used in commercial and residential locations. (Hardware needed to attach frame to pole.) Carrot Top also offers premium nylon windsocks in three sizes: 18"x 4" Nylon Airport Windsock, 18"x 5' Nylon Airport Windsock, and 18" x 8' Nylon Airport Windsock.
Carrot-Top has a thirty-five year tradition of supplying the finest custom products, patriotic items and flags. Our custom products include American flags in several sizes and fabrics. For more information about Airport Windsock Frames or any Carrot-Top item please fill out our contact us form and one of our Customer Care Representatives will be happy to get in touch with you!