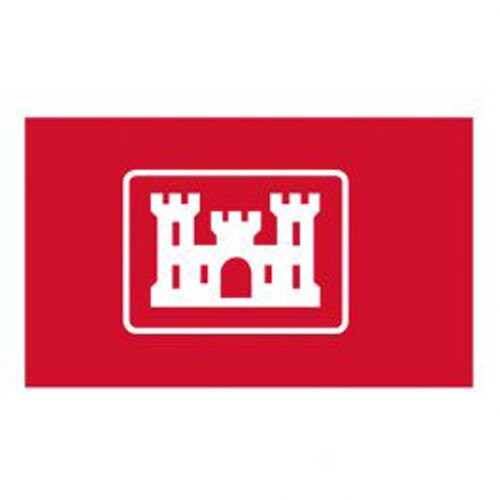 Army Corps Of Engineers Flag Indoor
Details
The US Army Corps of Engineers has a long and rich history, with both military and civil projects. Carrot-Top's Army Corps of Engineers Flag commemorates the Corps' legacy and is suitable for indoor display or parade use.
3' x 5' 200 denier nylon flag with Corps of Engineers insignia
Single reverse finished with pole hem
Velcro tabs and gold fringe
Digitally-imprinted design with a bleed-through opacity of 75-90 percent
Imprint colors may vary based on the design
Why Buy an Army Corps of Engineers Flag?
The Army Corps of Engineers' history goes all the way back to Revolutionary times; over the centuries, they have been responsible for some of the most lasting military and civil engineering projects in the United States. The Army Corps of Engineers Flag is a great choice for indoor use or for special ceremonies and events.
For parade use, the Army Corps of Engineers Flag would be well-matched with Carrot-Top's 8' Jointed Oak Flagpole or the Majestic Telescoping Aluminum Flagpole for an indoor display.
Questions? Please fill out our contact us form, and one of our Flag Pros will be in touch with you!