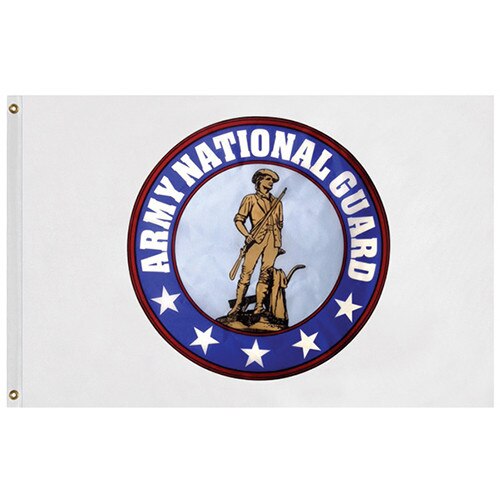 Army National Guard Flag - Outdoor
Details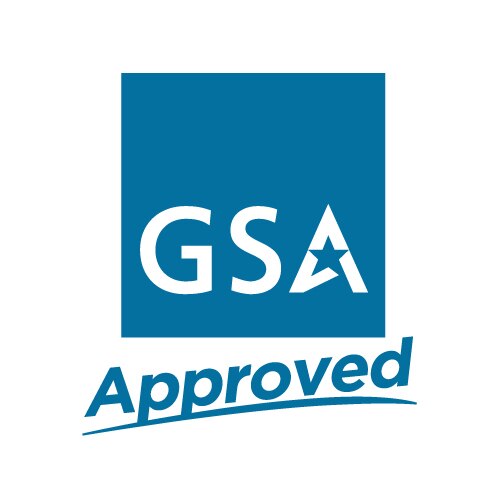 The Army National Guard flag features the Army National Guard's seal on a white background. The Army National Guard's official seal features a graphic version of the "Minuteman" Statue by Daniel Chester French. The statue features a "Minute Man" from the revolutionary war with a musket in one hand and a plow in the other.
Our Army National Guard flags are available in the standard 3'x5' size and are made of tough durable nylon ideal for long term use. Read more about the outdoor Army National Guard flag in the description tab below.
The Army National Guard flag is a tribute to the first men to pick up arms in America. The seal features a graphic depiction of the Concord Minuteman. The Concord minuteman featured a man in citizen's clothing stepping away from a plow with a musket in hand. Minute men were teams of men from the American partisan militia during the American civil war.
The Army National Guard flag's seal also features a blue ring that goes around the Minuteman graphic with the words "ARMY NATIONAL GUARD" printed in white on the upper half of the circle. The bottom half of the ring is filled with 5 white stars. Out outdoor Army National Guard flags are fitted with a header and grommets to be used with any of the outdoor flagpoles and flagpole rope.
For more information about our Army National Flag please fill out our contact us form and one of our experienced Customer Care Representatives will reach out to you. We pride ourselves on being able to provide the best possible customer service to all of our customers. Let us know what you need and we will do everything possible to find you a solution!