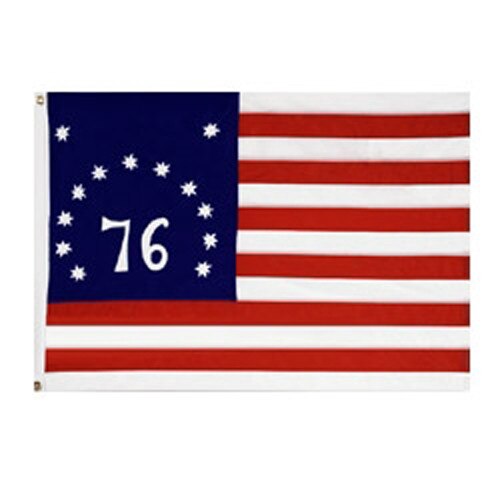 Embroidered Nylon Bennington Flags
Details
NOTICE: Due to COVID-19, our vendors are experiencing delays which may delay shipment of your order or cause a product to be temporarily unavailable.
Our Embroidered Nylon Bennington nylon flags have the advantage of being strong yet lightweight enabling them to dry quickly and fly even in a slight breeze. These flags are finished with a canvas header and solid brass grommets.
Did you know? The historic Bennington flag flew at Bennington, Vermont home of the military stores during the American Revolution. The Bennington Flag features 13 stars and 13 stripes representing the 13 American colonies. Eleven of the stars arc over the 76, recalling the year 1776 when the Declaration of Independence was signed.