City of Gurdon: Custom Street Banners
Published on
June 25, 2014 at 3:21:00 PM PDT June 25, 2014 at 3:21:00 PM PDTth, June 25, 2014 at 3:21:00 PM PDT
After completing two street banner design projects with us, the City of Gurdon shared these inspiring photos and kind words. We are looking forward to helping them combine their efforts with the local schools to strengthen their ties and reap the benefits of cross-promotion.
"The beautiful banners that you sent me were purchased by a grant that I wrote. The Carrot-top banners have elevated our community pride. We are revitalizing our downtown. I painted the mural and I am creating a park and a stage in front of the mural with another grant. Our Gurdon Since 1880 banner signifies our history and the importance of our timber industry. We are a small town of 2200. Our next set of Carrot-top banners will be for the fall. They will encourage enthusiasm about going back to school and our football team. We will alternate our banners will a big G and the words Gurdon Public Schools and the other banners in complementary colors will feature our team name and mascot. I will work on designing them soon. Everybody is talking about the banners and they will be excited to see the autumn set."
~Sherry Kelly, City of Gurdon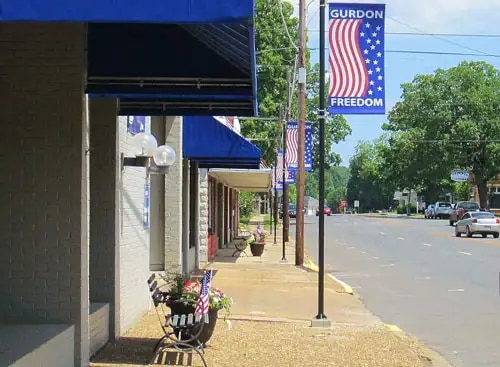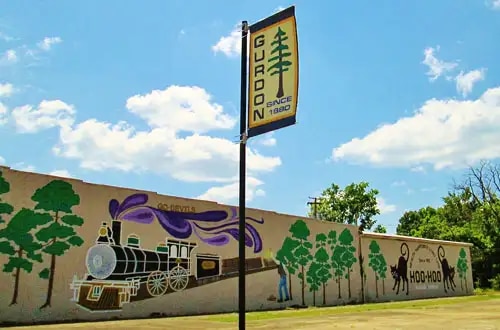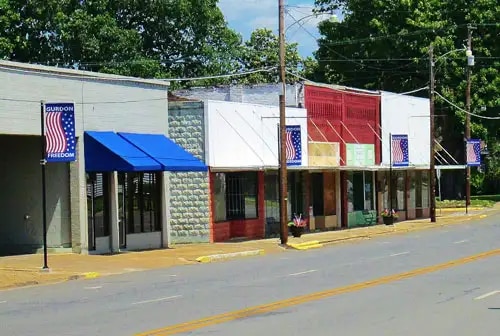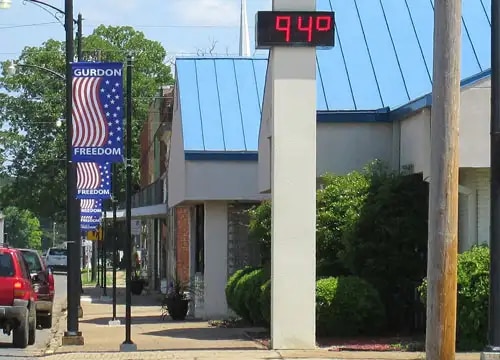 Interested in adding the final touches to your streetscape or beautifying your city? Let Carrot-Top Industries help you amplify your presence. Call 800.628.3524 to get started!