Most Common Questions Asked By Our Customers
Published on
January 22, 2021 at 11:51:00 PM PST January 22, 2021 at 11:51:00 PM PSTnd, January 22, 2021 at 11:51:00 PM PST
Our team of Customer Care Professionals takes pride in providing exceptional service to all of our customers. We realize there is more to good customer service than just skill and expertise. We strive to get to know each of you, so we can find the best solutions for your patriotic and customized product needs. With over 70 years of total experience in our Customer Care Center, our knowledge and training allow us to help you find the perfect products for your unique needs. Over the years, we have answered many questions, but there are some questions that come up time and time again. Here are the most common questions asked by our customers: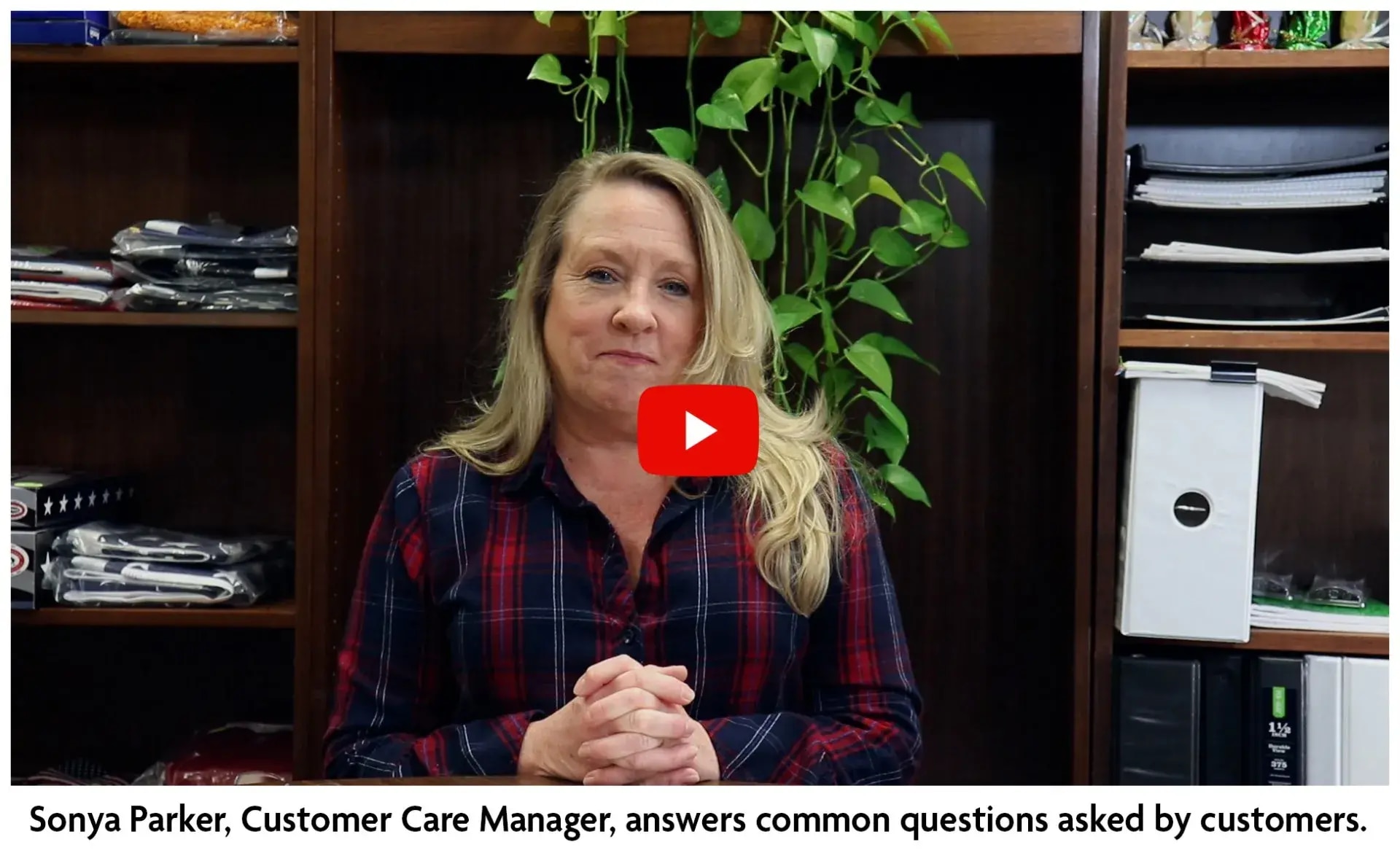 Are your products made in the U.S.A.?
Most of our products are made right here in the U.S.A. All of our U.S., state, international, POW/MIA and military branch flags are made right here in America.
What is your return policy, and do you charge a restocking fee for returns?
You may return unused stock items, and we do not charge a restocking fee. The returned items must be in original condition within 90 days of receipt of your products.
What's the difference between Beacon® nylon and Patriarch® polyester flags? How do I know which flag is best for my area?
It depends on your weather conditions you have in your area. Nylon is recommended for light to moderate wind areas and polyester is recommended for high wind areas.
When ordering online, why can't I see an invoice or tracking number, and why can't I use a purchase order?
We have to do those things for you by phone. If you will call us at 1-800-628-3524, any of our Customer Care Professionals can process your order online. Using your purchase order, we can provide you an invoice and we can track your order.
How do I attach my flag to my halyard?
Make a loop knot with your halyard, pull it through the eye of the snap hook, pull it over the end of the snap hook, and pull it tight.
Do commercial flagpoles come with components and installation materials?
It comes with everything to install the pole and fly one flag, except for the sand and concrete.
Can the ground sleeve be shipped out before the flagpole?
Yes. The ground sleeve can be shipped ahead of the flagpole for an additional charge for shipping the sleeve ahead of the flagpole.
Do you send out a free sample of our handheld stick flags?
No, we do not.
How long does it take to get my order?
If products are in stock, they usually ship the same day and are delivered in the time frame for the state you are located in.
What is the difference between single- and double-sided custom flags?
Double-sided flags are two flags sewn together with a liner in the center and single-sided flag is just one piece of material.
Do you offer free shipping?
We offer free shipping occasionally during promotions. For example, we may offer free shipping around the 4th of July except on flagpoles or freight items.
Do you give a military/veteran discount?
Currently, we do not offer a military/veteran discount.
How do you order halyard online?
On the product page, in the quantity box, you would enter the footage amount you need.
Does the Bannerguard™ hardware for street banners come as a set?
Yes. It comes as a set of top and bottom hardware to hang one street banner.
How do you attach the flag to the spinning poles?
It depends on which style flag you are using. There are two ways. First, if your flag has a sleeve, you will slide the flag sleeve over the pole and the tab inside the flag would hook onto a hook on the pole. If the flag has grommets, then you will use the two plastic flag collars to screw into the grommets on the flag.
Are there any discounts on any products, excluding the quantity price breaks?
No. Currently, we only offer quantity price break discounts.
When will I receive my invoice?
Once your order ships and the invoice posts, the invoice will be emailed directly to you, usually by the end of the day.
Does Carrot-Top offer wholesale pricing?
We do not offer any wholesale pricing. We only offer quantity price breaks at this time.
I was trying to place my order online, but we are tax exempt and it is showing taxes. How do I get the taxes off online?
You would need to submit a tax-exempt certificate to us. Just call 800-628-3524 or email us at service@carrot-top.com to request a tax-exempt form. Fill out the form and submit it to us by email at service@carrot-top.com or fax at 919-732-5526 and we will take care of removing the taxes off of your purchase as soon as possible.
What is your remit to mailing address for customer payments?
P.O. Box 820, Hillsborough, NC 27278-0820
Do you charge an additional fee if the customer pays for an invoice by credit card?
No. Carrot-Top absorbs all credit card service fees internally, and our customers will pay the exact invoice total only.
Excellence in customer service will always be our most important goal. We enjoy answering your questions and supporting you as we identify the product solutions that suit your needs and budget. We are dedicated to helping you. To make a purchase, please contact our Customer Care Professionals at 800-628-3524, shop online or send us your product needs by email or through our Contact Our Team online form.
Email us at marketing@carrot-top.com to share your comments or questions about this blog. You may also email us if you have a topic you would like us to cover or are interested in submitting an article as a guest writer.