Announcing Our Fall 2021 Beacon® Scholarship For Rural America Winners!
Published on
July 28, 2021 at 1:37:00 AM PDT July 28, 2021 at 1:37:00 AM PDTth, July 28, 2021 at 1:37:00 AM PDT
The Beacon® Scholarship for Rural America, which Carrot-Top Industries introduced in 2018, had another great group of applicants to choose from for the Fall 2021 scholarship. We received applications from 15 out of the 50 U.S. states including: Arizona, California, Illinois, Kentucky, Indiana, Maine, Maryland, Michigan, New Jersey, North Carolina, Ohio, Oregon, Pennsylvania, Tennessee, and Texas.
The Beacon® Scholarship supports the American dream that every U.S. citizen should have an equal opportunity to achieve success and prosperity through diligence, perseverance and initiative, even if there are limitations due to the cost of education. The Fall 2021 Beacon® Scholarship awarded two students $1,000 each. Graduating high school seniors, current college students and adult learners with a GPA of 3.0 or higher who planned to enroll in an accredited college program applied. Applicants were required to reside in a rural area, meet low-income criteria and provide an essay about how they showed patriotism through their community involvement.
It was important to Carrot-Top Industries that the winners met all of the requirements mentioned above while also showing they have clear goals for their future education and community involvement. Each applicant had their own unique way of showing patriotism through their community activities, but they were all aware that their individual acts of kindness and selflessness were for the greater good of their community as well as their nation.
"We are excited to help rural, low-income students meet their educational goals, so they can make a positive contribution to America's future. The Beacon® Scholarship celebrates the American dream of individuality, equal opportunity, hard work and determination," said Liz Morris, Carrot-Top Industries CEO.
Meet The Winners!
Without further delay, we are pleased to announce the two winners of our Fall 2021 Beacon® Scholarship for Rural America – Elissa Forbes of Madisonville, Ky., and Carol Whitaker of Enfield, N.C. Both Elissa and Carol are shining examples of patriotism and the belief in the American dream that continues to thrive in rural communities today.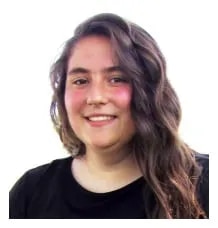 Meet Elissa Forbes
Elissa Forbes is from Madisonville, a small rural town in Western Kentucky. "There [are] great aspects of my hometown that I love," said Forbes. "The most important is the community that supports one another. Whether it's through our Breaking Bread food ministries, our Christian Food Bank or our public school system, the people make sure that others have a bite to eat." Elissa thinks Madisonville is "the best town on earth."
Forbes is a rising freshman at the University of Kentucky. "After college, I plan on spreading the gospel and advocating for agriculture all over the world," said Forbes. She is a devout Christian and uses the Bible to motivate her. "One of the first commandments given to man in the Bible was to tend the garden. When looking at our many environmental crises around the world, it is easy to see that we have failed in this simple aspect. My hope is that I can make a difference in how people view our planet and convince them to change their ways. After all, it's the only planet we have."
Here are excerpts from Whitaker's essay on showing patriotism through community involvement:
"Growing up in a small, Western Kentucky town, patriotism is something I live and breathe. From red, white, and blue backyard barbecues to participating in annual parades, it would seem to an outsider looking in that Hopkins County, Ky., knows how to celebrate our nation."
"[A] large focus of my FFA chapter was giving back to our community, especially our veterans. On multiple occasions, we would go to the nursing homes to play games and spend time with the elderly in our community. On another occasion, we built raised garden beds for the Veteran's Center. Once they were built and installed, the veterans of our community were able to enjoy planting flowers provided by our FFA's greenhouse. We also volunteered at numerous other places including a soup kitchen, the humane society, and we built bedroom sets for children in our community."
"It has been these intimate moments within my community that have taught me that patriotism extends further than raising a red, white and blue flag. Patriotism is being a support for all those who call this great nation 'home.'"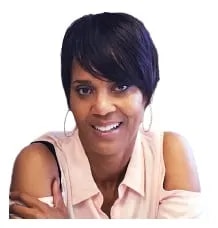 Meet Carol Whitaker
Carol Whitaker's hometown is Enfield, N.C. "I reside in a small rural town where there are not a lot of stores or activities," said Whitaker. "Our population consists of about 2,500 people with only one grocery store, two general stores and no pharmacy. My passion is working with all seniors and women's groups to do all I can to enhance their lives making it healthier and to also improve their existence whenever I can."
People in Enfield "have to travel 18 to 30 miles in order to get medicine or buy things at a discount price," says Whitaker. "Even though I have lived in this small community all of my life, I adore the people, and they respect me as well."
Whitaker currently works full-time at the Department of Social Services and plans to attend Edgecombe Community College part-time during the Fall 2021 semester. Whitaker's goal is to transfer her classes to the University of Saint Augustine. She is looking to major in Organizational Management and hopes to open a community center of her own one day. "Supporting, loving and being devoted to the people in my community will always be important in my life. My dream is to one day open up my own community center so that people will always have somewhere to go and to always have something to do. Someone once told me 'Little acts of kindness are never little,' and that quote always stuck with me. That's the reason I will always be a devoted citizen in my community."
Whitaker is motivated to pursue her dreams by her desire to help others in her community and inspire others to do the same. "Helping others will be my lifelong mission and to make sure others in my community will also help others with their goals and dreams, the same way that you helped me."
Here are excerpts from Whitaker's essay on showing patriotism through community involvement:
"Patriotism to me means always supporting, loving and being devoted to someone or something. The elderly are the roots to what this world is today and what it was built on. Recognizing, respecting and supporting them will always be one of my top priorities. They sweated and died for the majority of the things we are allowed to do today. Saluting their actions will never be enough for what they endured along the way of their journey. I will always do whatever I can to help and support the elderly no matter how difficult the task might be. Volunteering at the community center, helping seniors at church functions, volunteering at food drives and driving them to the voting booth will be my patriotic duty until I am physically unable to do so."
"Volunteering in my hometown community is so rewarding. I petitioned my local town board of commissioners and requested to use the big screen projector to have a movie night for the seniors and the ladies in the community. They agreed to my idea and said they could even find volunteers as long as we followed The Center for Disease Control and Prevention guidelines due to the pandemic. We notified the senior's family members to make them aware of what we were doing and to also let them know that we could not provide transportation for the seniors for this event. Most of the family members were ecstatic that their relatives were getting out of the house and could continue to be active even if the outing had major stipulations. I am such a fan of the seniors and love seeing the smiles on their faces, because I did something to give back to them and my community."
Both Forbes and Whitaker appreciate how much the Beacon® Scholarship will help them with their education. Forbes said, "I greatly appreciate this scholarship and the scholarship committee. This scholarship was what would make or break my ability to succeed on campus this year. Now I can pursue my dream of becoming an agriculture educator without the financial worry." Whitaker shares Forbes's sentiment: "Receiving this scholarship is such an honor, and I will be always grateful for your help. Now I can focus on my goals and dreams and not so much on financing my tuition this Fall 2021 at Edgecombe Community College."
If you know of any deserving students who would qualify for our Beacon® Scholarship for Rural America, have them visit /beacon-scholarship to apply.
Upcoming application deadlines for the 2021-2022 Beacon® Scholarship for Rural America are:
Spring 2022 Scholarship: November 30, 2021
Fall 2022 Scholarships: June 30, 2022