Carrot-Top's Mission To Help Local And National Communities
Published on
July 19, 2019 at 9:29:00 PM PDT July 19, 2019 at 9:29:00 PM PDTth, July 19, 2019 at 9:29:00 PM PDT
At Carrot-Top Industries, our mission is to help support and bring communities together across the United States. We honor the American spirit by providing American-made products that build and promote patriotic, corporate, and individual pride while helping our customers enhance their permanent facilities and special events. Carrot-Top also feels it is important to assist community organizations as they raise money for and awareness of their special causes.

In recent months, Carrot-Top Industries donated money to a local community event for the Relay for Life of Orange County for the American Cancer Society (ACS). Carrot-Top Industries is located in Hillsborough, N.C., which is in Orange County. We were happy to donate money to fund cancer research, patient care programs, and help the ACS save lives. The Relay for Life had a full day on May 18, 2019, with an opening ceremony, survivor/caregiver walk, luminaria ceremony, and closing ceremony. According to Relay for Life of Orange County's website, they were able to raise $32,475.22 out of their goal of $40,000. That's impressive! You can still donate to the American Cancer Society at the ACS Relay for Life website.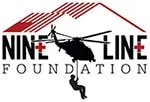 As part of Military Appreciation Month, Carrot-Top Industries made it our mission to help veterans rebuild their lives. For the entire month of May 2019, we decided to donate 5% of all Military Product Sales, up to $10,000, to Nine Line Foundation's Veterans Village. The Village's 72 tiny homes in Savannah, GA, will provide temporary housing to area homeless veterans while supporting them as they heal, rebuild their lives, and transition into a better home. The Village will also provide the veterans with several community centers, self-sustaining hydroponics/aquaponics centers, educational certification, food, clothing, counseling, and community support. Carrot-Top Industries was able to raise a total of $5,693 which we donated to Nine Line Foundation in June. Carrot-Top spread the word about our Military Appreciation Month Veterans Village fundraiser through our website, e-mail blasts, blogs, and social media posts. You can still do your part to donate to this special project at the Nine Line Foundation's website.
Although Carrot-Top Industries has grown to be one of the top online flag retailers in the industry, we haven't forgotten where we started. Carrot-Top began in 1980 as a

small mail-order flag business out of Dwight Morris' home in his Oak Park, IL, community. Now in Hillsborough, N.C., after relocating in 1987, Carrot-Top Industries is still operated by Dwight Morris and his family. Carrot-Top continues to be an active part of their local smaller community as well as the larger national community, supporting causes small and large.