Support Our American Olympians By Flying A U.S. Flag Or U.S.A. Olympic Flag
Published on
July 22, 2021 at 3:56:00 AM PDT July 22, 2021 at 3:56:00 AM PDTnd, July 22, 2021 at 3:56:00 AM PDT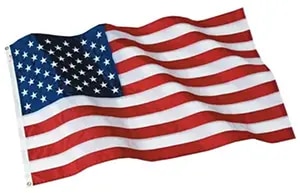 Starting July 23, the largest sporting event in the world begins a year behind schedule and without any fans in attendance due to the COVID-19 pandemic. The Summer Olympic Games, in Tokyo, Japan, are returning with representatives from 205 different countries. Billions of dollars have already been lost due to the event being postponed and the need for extra protocols to limit the spread of the virus. Despite the games being far from normal this year, fans can continue to show support from their respected countries by watching it on television.
The first Olympics began in ancient Greece in a town named Olympia as early as 776 BC with only a few events, all consisting of foot races. The modern-day Olympics as we know them were first held in 1896 in Athens, Greece. The host country of Greece won the most medals at this event, while an American triple jumper won the first ever gold medal. The world currently recognizes seven continents, but when the five-ring logo for the Olympics was created, each ring represented one continent: America, Asia, Africa, Europe and Oceania. The Olympics that we are most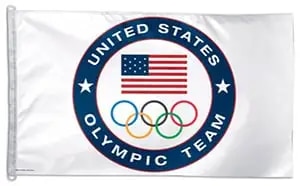 familiar with started in 1924. The number of athletes increased dramatically, women began competing and the winter Olympics came into fruition.
Up until the 1980s, the Olympics were reserved for amateur athletes, but since then, professional athletes have been competing in events such as basketball and soccer, changing the dynamic of the games forever. This was famously seen with the "Dream Team" in the 1992 Olympics where the United States put together their best composition of professional basketball players, defeating other country's basketball teams by enormous margins and easily achieving the gold medal. Since this change, our country's basketball team has only come short of gold one time.
The Olympics will look much different this year with six new sports and many more new medals for athletes to compete for. Softball and baseball are returning for the first time since 2008, while skateboarding, surfing, sport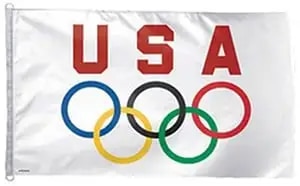 climbing and karate are all making their debuts. On top of this, 3x3 basketball, trick BMX and a multitude of co-ed events have been added. With 339 events, the most in Olympic history, this year's Olympics should be as exciting as ever.
After each Olympic event is completed, a medal ceremony is held where the athletes stand on a podium and have the medals draped over their necks. At this time, the medal winners traditionally hold their country's flag over their shoulders, showing pride in their countries they worked so hard to represent. With America being far more successful than any other country in Olympic history, it is almost guaranteed that we will see an American athlete on the podium, showing off the American flag. Fly an American flag, U.S. Olympic Team flag or USA Olympic Flag to show you support our American athletes during the Olympic Games.
Please contact our Customer Care Professionals at 800-628-3524, shop online or send us your product needs either by email or through our Contact Our Team online form. We offer fast shipping on all of our in-stock products.
Online Resources:
https://www.britannica.com/sports/Olympic-Games/Programs-and-participation
https://www.nbcolympics.com/news/tokyo-olympics-101-new-sports
https://www.history.com/topics/sports/olympic-games
https://en.wikipedia.org/wiki/United_States_men%27s_national_basketball_team
Email us at marketing@carrot-top.com to share your comments or questions about this blog. You may also email us if you have a topic you would like for us to cover or if you are interested in submitting an article as a guest writer.